Americans hand over Q-West base as ISIS fight winds down
by
Chad Garland
March 26, 2020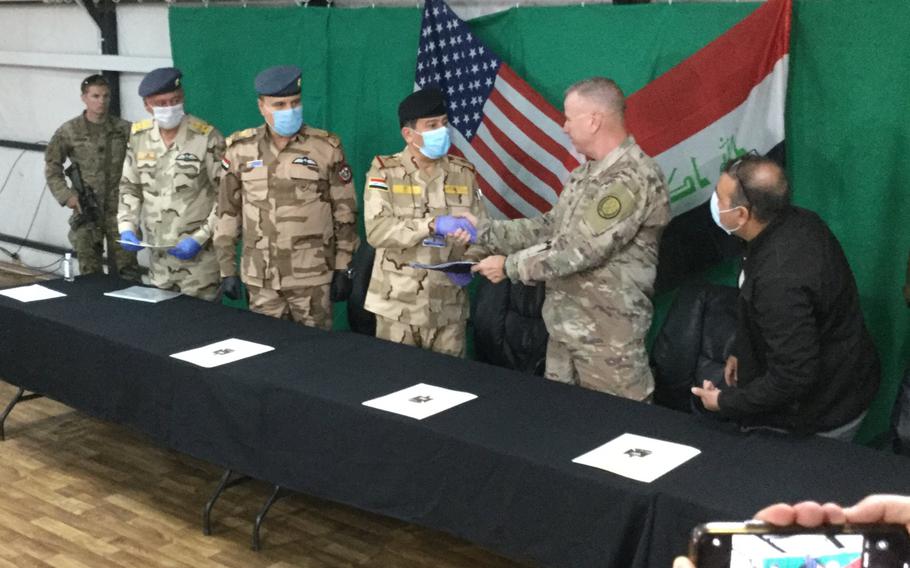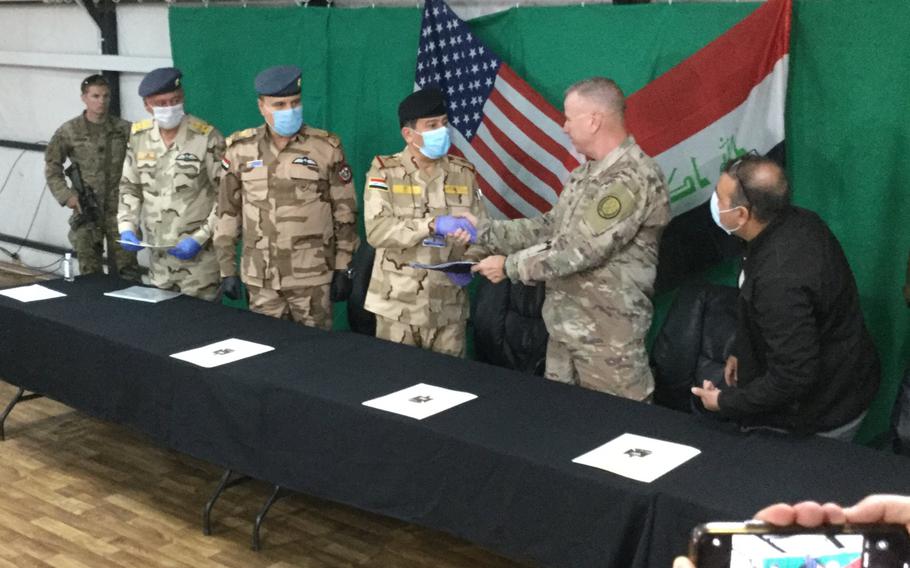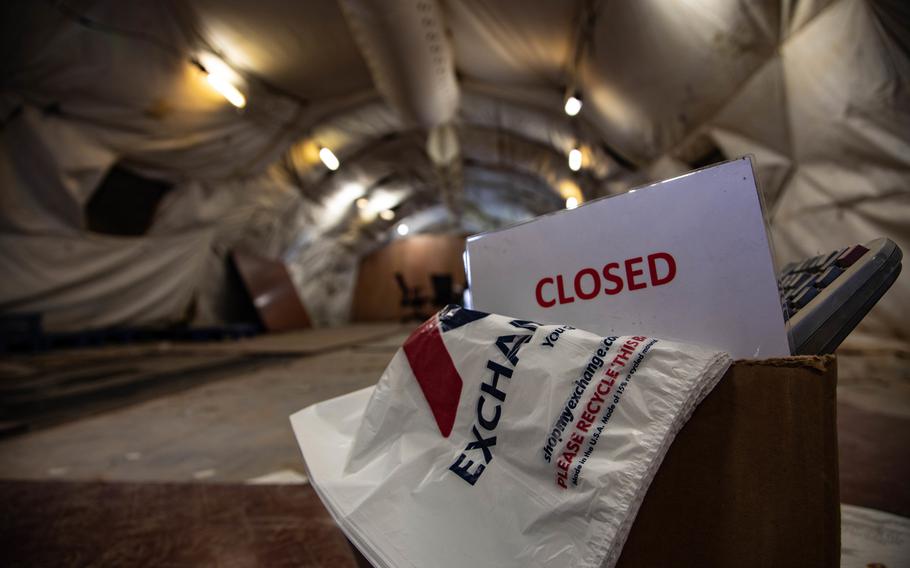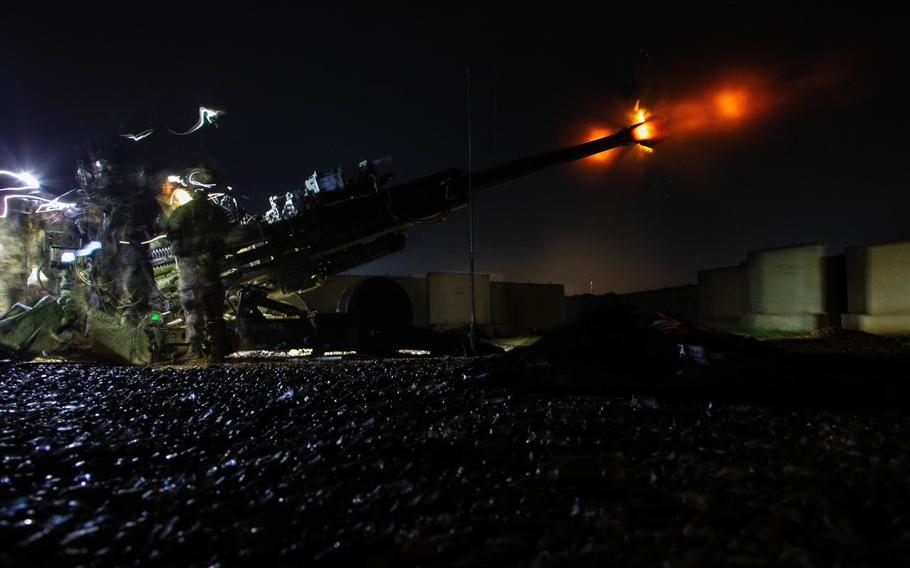 Iraqi military leaders, clad in camouflage and surgical masks, accepted the handover of the U.S.-occupied side of Qayara Airfield West, known as Q-West, on Thursday.
The long-planned transfer of the base, located 40 miles south of Mosul, and about $1.7 million in equipment, took place amid a pause in the U.S.-led coalition's training of Iraqi forces and a temporary withdrawal of some foreign forces from the country because of coronavirus fears.
Despite those concerns, U.S. and Iraqi officials shook hands — the Iraqis with gloves.
Q-West "served as a strategic launching point" for Iraqi and coalition forces during the Battle of Mosul, said Brig. Gen. Vincent Barker, director of sustainment for the U.S.-led Operation Inherent Resolve mission helping battle the Islamic State in Iraq and Syria, also known by the Arabic acronym Daesh.
With two main runways over 11,000 feet long and 30 hardened aircraft shelters, "the base serves as a hub for the Iraqi air force, who continue to deliver lethal strikes on Daesh bed-down locations," he said in a statement.
It was the second base transfer this month, as coalition forces consolidate their footprint in the country.
The U.S. had previously occupied the base during the Iraq War from 2003 to 2010. Early in the war, 101st Airborne Division soldiers worked with local villages to bolster security, building clinics and schools to assist the locals, some of whom became targets of insurgent violence.
As ISIS swept across Iraq in 2014, some of those troops feared villages like Jaddalah Ismail, near Q-West, would be destroyed and the people killed for having helped the Americans.
That fall, Q-West fell to the militants, who leveled much of it before it was retaken and rebuilt in late 2016 during the Iraqi military's drive toward Mosul, the country's second-largest city and the terrorist group's Iraqi capital at the time.
U.S. rocket artillery, cannons and helicopters at the base aided in the grueling nine-month campaign to retake the city, which ended in the summer of 2017. Since then, U.S. howitzers have continued to pound militant targets, including an "ISIS island" in the Tigris River used as a hideout after the group's territorial defeat.
Locals who had fled Jaddalah Ismail returned and restarted their lives. When Stars and Stripes met with them in 2017, they remained proud of their bond with the Americans, showing off letters of appreciation, photos and challenge coins they'd saved.
Coalition troops resumed their connection with the locals, officials said in December, but the threat of attacks from Iranian proxy groups forced the troops to halt visits to the villages.
The Americans and other coalition troops will soon depart the base, once equipment transfers to the Iraqis finish, Inherent Resolve said this week.
garland.chad@stripes.com Twitter: @chadgarland
---
---
---
---