Airmen mourn 'mom of the flight line' killed in noncombat incident in Jordan
by
Chad Garland
March 25, 2017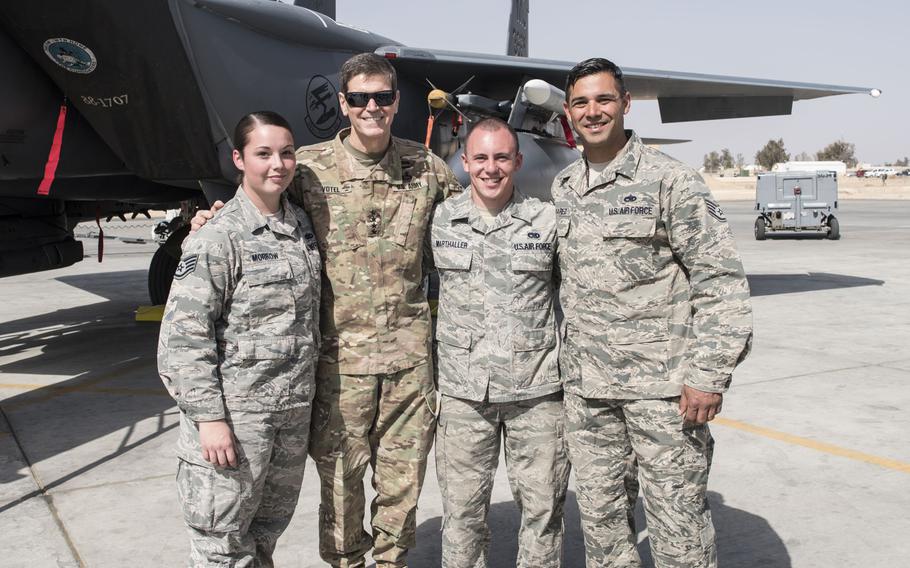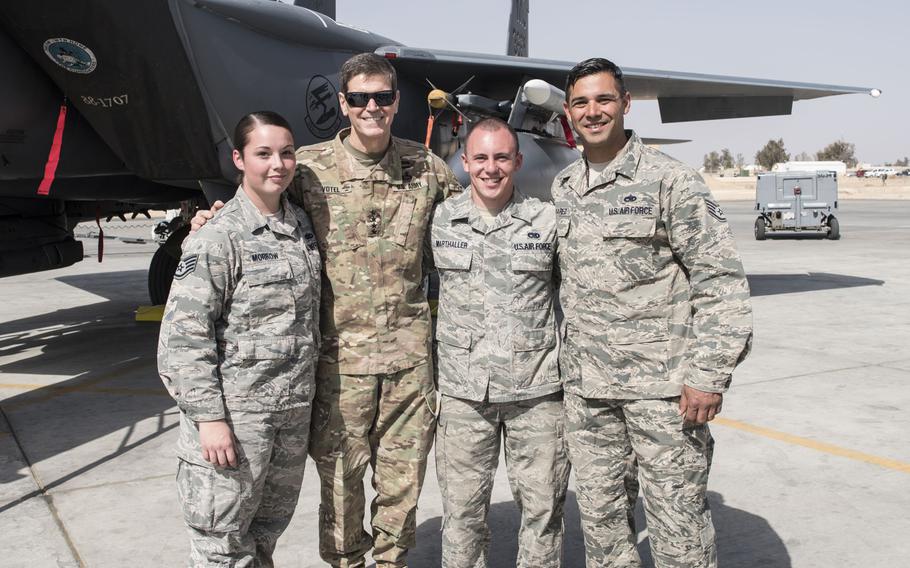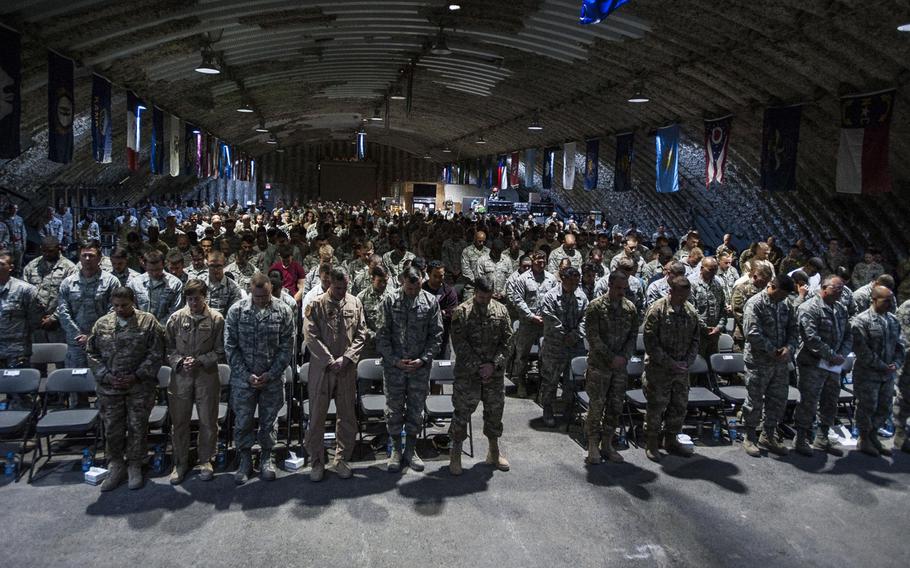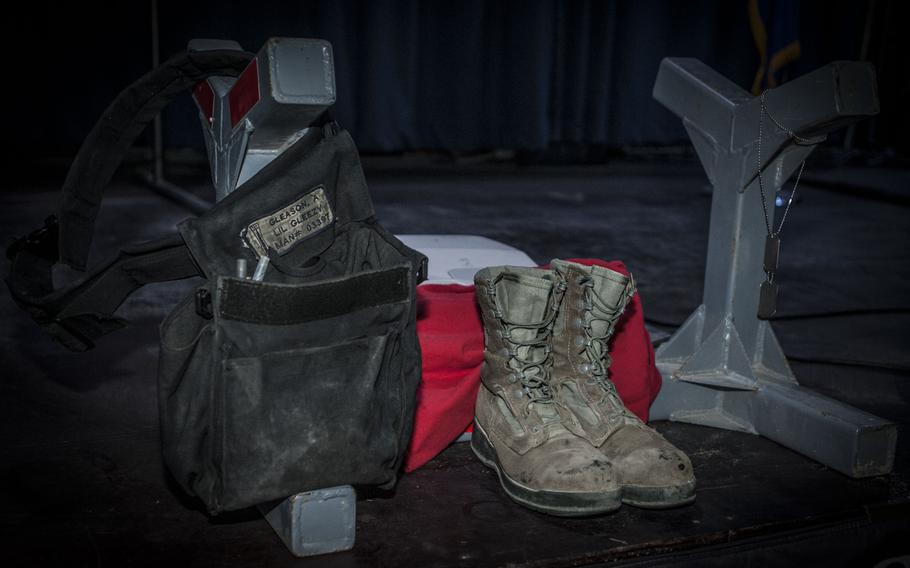 U.S. troops gathered at an undisclosed location in Southwest Asia on Thursday to mourn the death of a colleague they remembered as a kind friend, a loving wife and mother, and a dedicated and driven professional.
Air Force Staff Sgt. Alexandria Mae Morrow, 25, of Dansville, N.Y., died Wednesday while performing maintenance duties in support of Operation Inherent Resolve combat operations, the Pentagon said this week. The incident is under investigation.
Morrow's mother, Stephanie Gleason, told New York's WHEC that the airman was loading a bomb onto a plane in Jordan when something broke and the bomb slipped and hit Morrow in the head.
A flag at Dansville High School flew at half-staff Thursday to honor the seven-year veteran who graduated in 2009 and aspired to be an art teacher after her Air Force service ended, the local news station reported.
Morrow — married and a mother of two young children — was assigned to the 366th Aircraft Maintenance Squadron, Mountain Home Air Force Base, Idaho, and was deployed with the 332nd Expeditionary Maintenance Squadron, according to a statement posted on the Air Force Central Command website.
She had been deployed to Jordan in support of the anti-Islamic State fight since October, her second deployment, WHEC reported.
"She was one of the kindest people many of us have ever known," said Lt. Col. Paul Tower, commander of the 332nd, according to the Air Force statement. "She was a loving wife to her husband, an amazing mother to her children, and our fellow warrior and friend — a friend who could be trusted in the toughest of times."
Known for her caring ways, she earned the nickname "Mother Alex" on the flight line and at her home station, where her professionalism quickly earned a leadership position after arriving at Mountain Home in 2010.
"She ended up becoming the first senior airman team chief in 389th Aircraft Maintenance Unit history," said Master Sgt. Jeffrey Passut, 332nd EMXS weapons section chief, who deployed with Morrow. "Although, that is an NCO job, she was our first pick to lead that crew."
Capt. Wesley Sheppard, expeditionary aircraft maintenance unit officer in charge, said tears streamed down the faces of her colleagues and they hugged each other tightly when they realized they'd lost the "mom of the flight line." "How do we measure the impact someone's love has on others?" Sheppard asked, according to the Air Force. "I realized the best measure was in the amount of love our team felt for her."
garland.chad@stripes.com Twitter: @chadgarland