Air Force F-15E Strike Eagles arrive at Saudi Arabian base amid Iran tensions
by
Chad Garland
January 16, 2020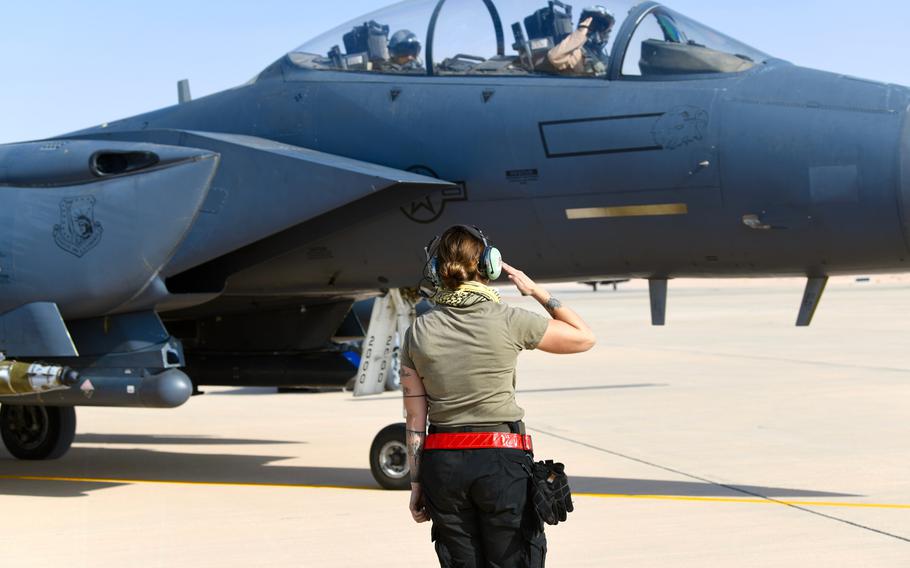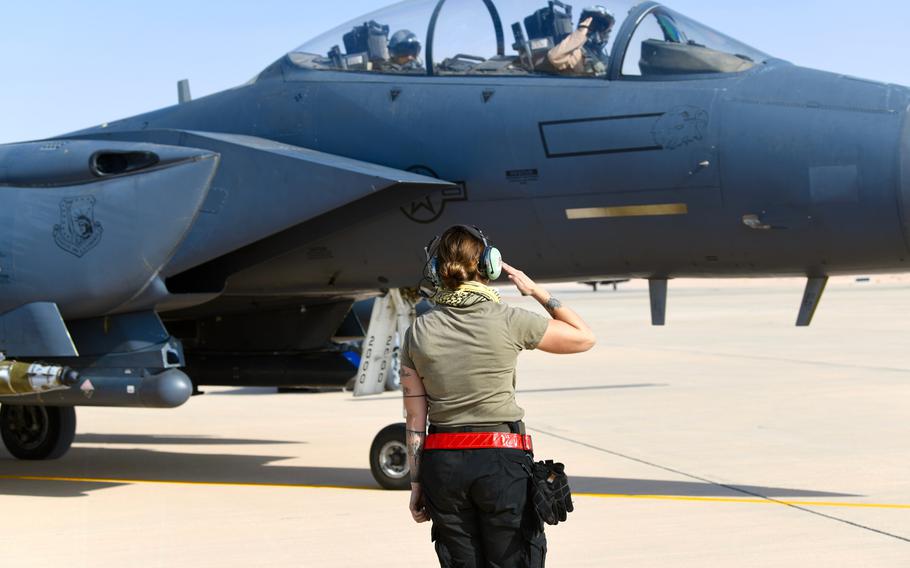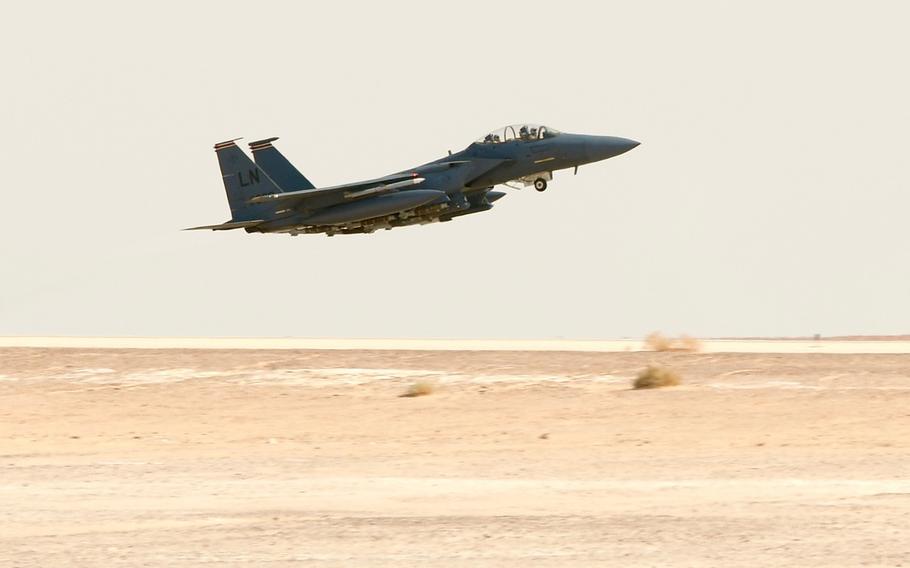 Air Force F-15E Strike Eagles deployed to Prince Sultan Air Base in Saudi Arabia earlier this month as part of a U.S. buildup of forces in the region to counter Iran.
The 494th Expeditionary Fighter Squadron's jets arrived just hours after a U.S. drone strike in Baghdad killed a top Iranian general in early January, escalating already high tensions even further.
Nicknamed the "Mighty Black Panthers," the squadron deployed on Jan. 4 from RAF Lakenheath, England. Its crews will be "sharpening our collective claws" working with the Royal Saudi Air Force, squadron commander Lt. Col. Jaina Donberg, said in a statement last week.
The jets arrived as the Pentagon sped more troops to the region in response to an attack on the U.S. Embassy in Baghdad.
The only U.S. fighter squadron currently deployed to the base about 90 miles southeast of Riyadh, the F-15Es bring added deterrence and defensive capabilities to the region, said spokesman Maj. Joshua Daniels, via email.
Tensions between Washington and Tehran appear to have eased for now.
Defense Secretary Mark Esper had authorized sending two fighter squadrons, an air wing, four Patriot missile batteries and a Terminal High Altitude Area Defense system to the kingdom to bolster security last fall, after Iran-backed Houthi rebels attacked two Saudi oil facilities.
Last month, the 378th Expeditionary Air Wing officially activated at the base, which an Air Force statement said "grows daily." The deployments mark a return for what had been a major air base for the U.S. forces in the region before operations were relocated to Qatar some 15 years ago.
"We turned what was just a patch in the desert to a full-up operating location," said Col. Robert Raymond, head of the wing's operations group.
garland.chad@stripes.com Twitter: @chadgarland