Air Force combat controller to receive Silver Star for actions in 'harrowing' 2013 Afghanistan fight
by
Corey Dickstein
August 13, 2020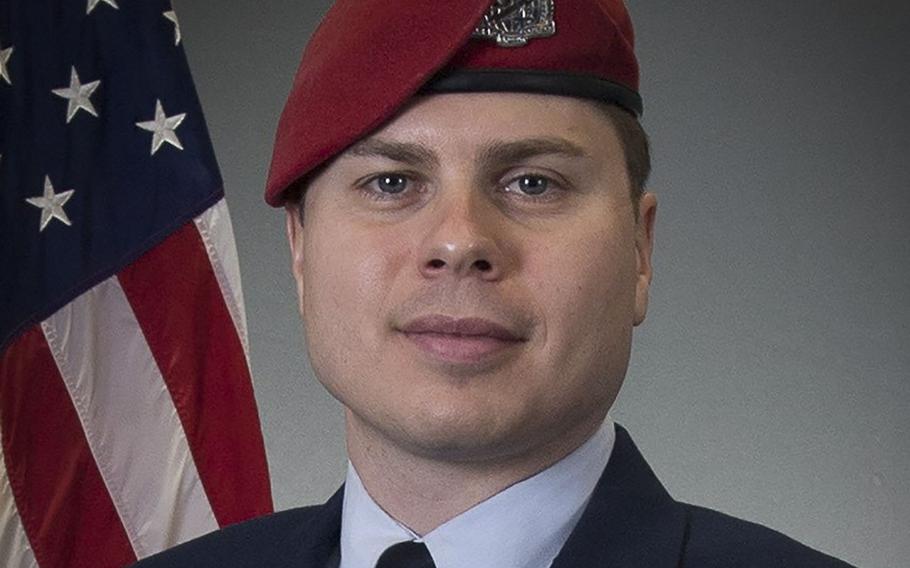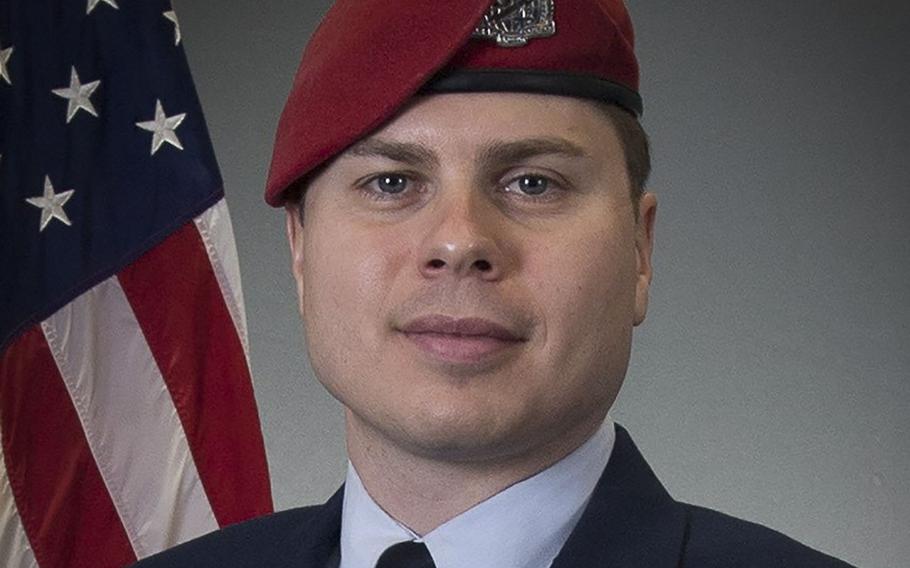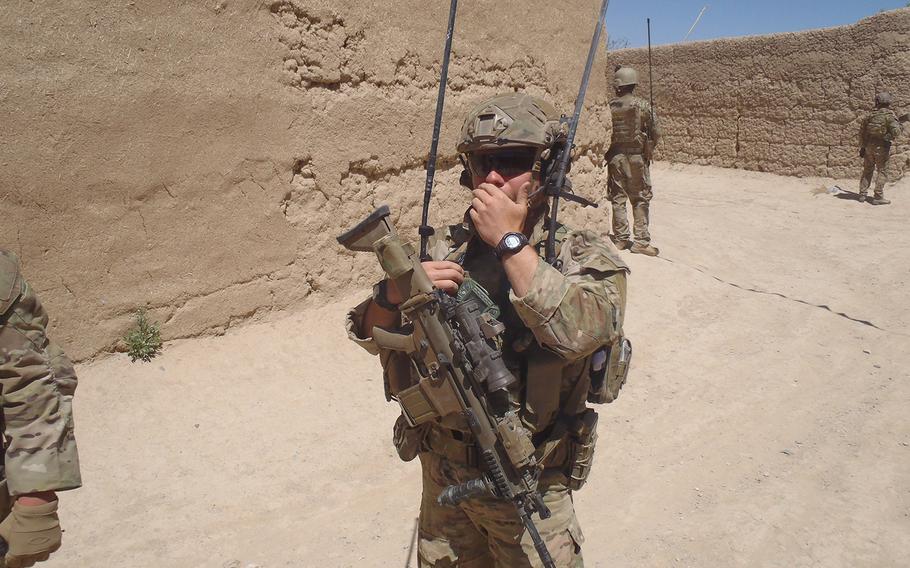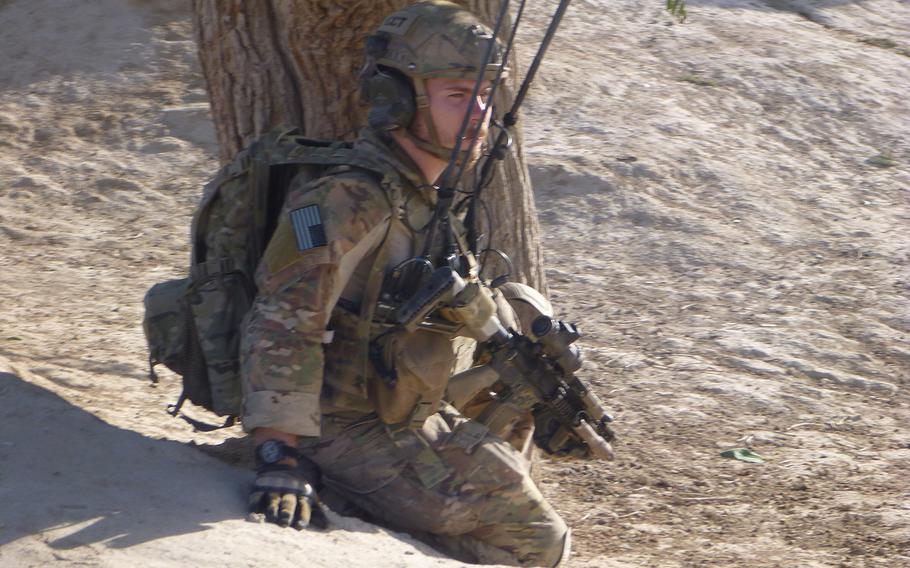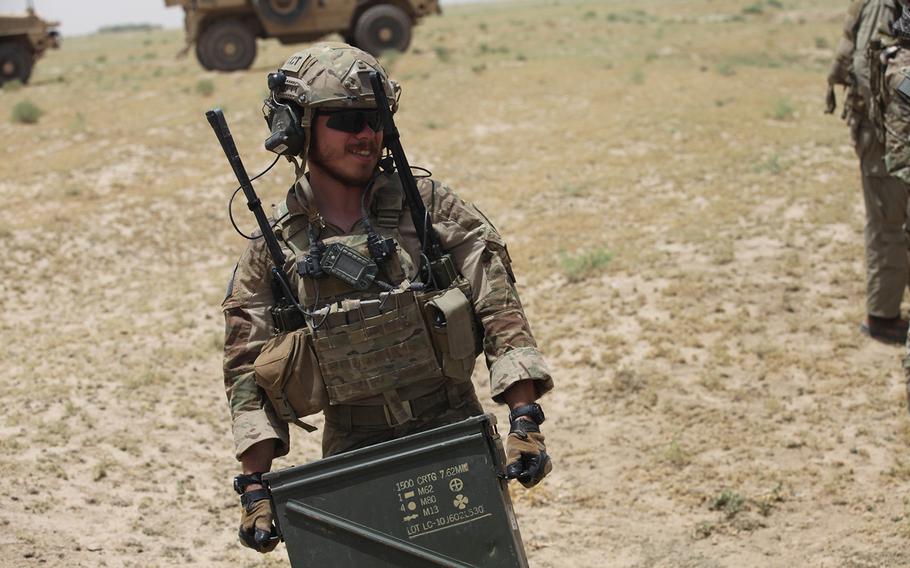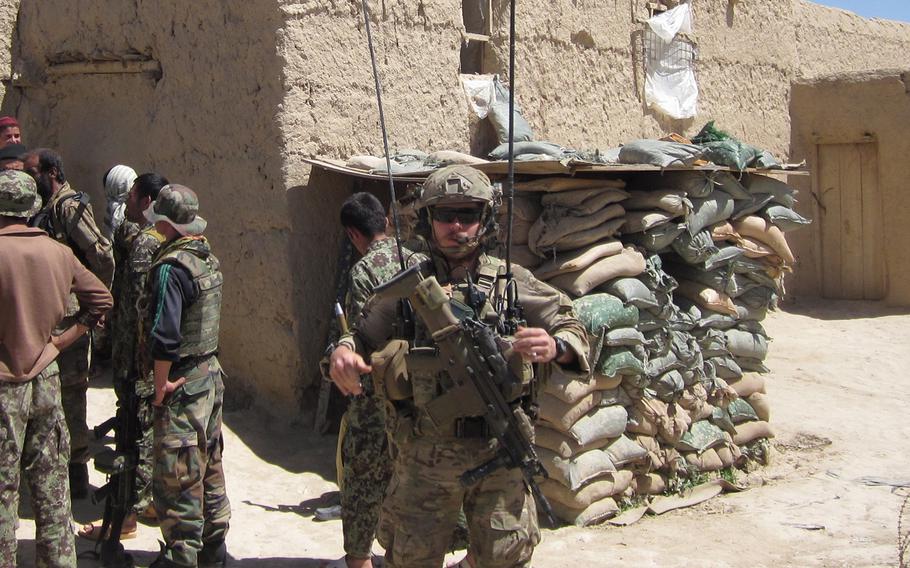 WASHINGTON — Concussed and peppered with shrapnel from a rocket-propelled grenade blast, then-Senior Airman John Grimesey felt Taliban bullets whiz by as he saw his Green Beret teammate injured on the ground nearby.
His ear still ringing, the Air Force combat controller grabbed the wounded soldier by his body armor and dragged him 25 feet to cover, turned his rifle on the Taliban attackers and got to work — directing airstrikes from the F-16 fighters and AC-130 gunships circling overhead. More than seven years after that battle in Afghanistan's Ghazni province, Grimesey, now a master sergeant, will receive a Silver Star on Friday for his heroic and lifesaving actions that day.
"I am incredibly honored," Grimesey said in a video conference Thursday. "There are a number of men and women who have earned the Silver Star who have done things that are extraordinarily heroic. ... To earn the same award as other people who have done things so incredibly selfless is incredibly humbling, to be part of that elite fraternity."
Grimesey's Silver Star, the United States' third highest honor for combat valor, is an upgrade of a lesser award he received for his life-saving actions during that May 25, 2013, fight on his first of many combat deployments. During the ceremony Friday at Pope Field in North Carolina, he will also receive a Bronze Star Medal with "V" device for valor for actions in a 2017 firefight in Afghanistan's Nangarhar province.
Now the operations flight chief for the Air Force's elite 21st Special Tactics Squadron at Pope Field, Grimesey said Thursday he still recalls that bloody incident almost every single day.
Grimesey and the team of Green Berets he was attached to had just completed training a new group of Afghan local police who had begun an operation to clear a local village of Taliban fighters and take control of its security. The Special Forces team and its Afghan special forces teammates expected light resistance from the Taliban that day.
That would not be the case. A group of Taliban trainers were visiting the village drawing in an unexpected force of 80 to 100 fighters, Grimesey said. The enemy unexpectedly engaged the new local police officers, pinning them inside a compound. When Grimesey and the unnamed Green Beret arrived to help their partner forces, they peeked around a compound wall and saw that many were already injured or, perhaps, killed.
"It was around that time that the Taliban realized we were outside attempting to make entry," Grimesey recalled. "That's when we started to exchange fire."
A Taliban fighter leaned over the wall opening fire from 15 feet away, according to Grimesey's Silver Star citation. The airman "leaned back and killed the insurgent with his personal weapon," it read.
Then the RPG hit the wall, sending Grimesey and the Green Beret airborne.
Grimesey remembers trying desperately to figure out what was going on around him. The situation, he said, had grown dire. But after getting himself and his partner to cover, he was able to direct the airstrikes that ultimately allowed him and his teammates to enter the compound, save several Afghan police lives and recover those who were killed.
The Air Force credited his action with saving dozens of lives and helping to kill 31 Taliban fighters during the battle.
"It is an event that left an impression on me," Grimesey said Thursday. "And while it was a harrowing experience, if you will, I also look back on it with great pride. I believe I was able to … make a difference on people's lives and to help ensure the security of that local village — especially once we were able to push the Taliban out and put the Afghan local police in."
Grimesey said that opportunity to help make a difference on the battlefield is what attracted to him to join the Air Force and become a combat controller after graduating from Virginia Polytechnic Institute and State University in May 2008.
"During college, I spent a lot of time thinking about how can I make the single greatest impact on the battlefield," he said. "I read about how there's an Air Force special operations community, and that really appealed to me."
Friday will not mark the first time Grimesey has stood at attention to receive an award for battlefield heroics. He has received at least three — two Bronze Stars with "V" device and an Air Force Commendation Medal with "V" device — as well as a Purple Heart. But it might mark the last. He said he is in the process of medically retiring from the service.
He said he will miss most of all the service members he has worked hand-in-hand with for the last 12 years.
"I think back on my time in Air Force special tactics and all the incredibly talented and smart and motivated men and women that I've had the opportunity to work with and the missions that we have successfully completed," he said. "They truly are working to make the world a better and safer place."
dickstein.corey@stripes.com Twitter: @CDicksteinDC