After Iranian missile scare, Irbil balances fear and hope for de-escalation
by
Chad Garland
January 8, 2020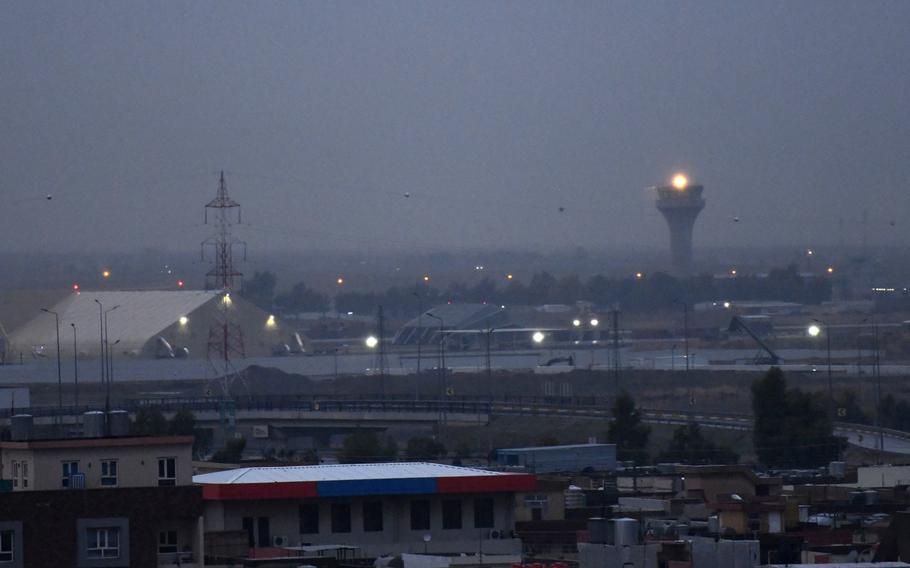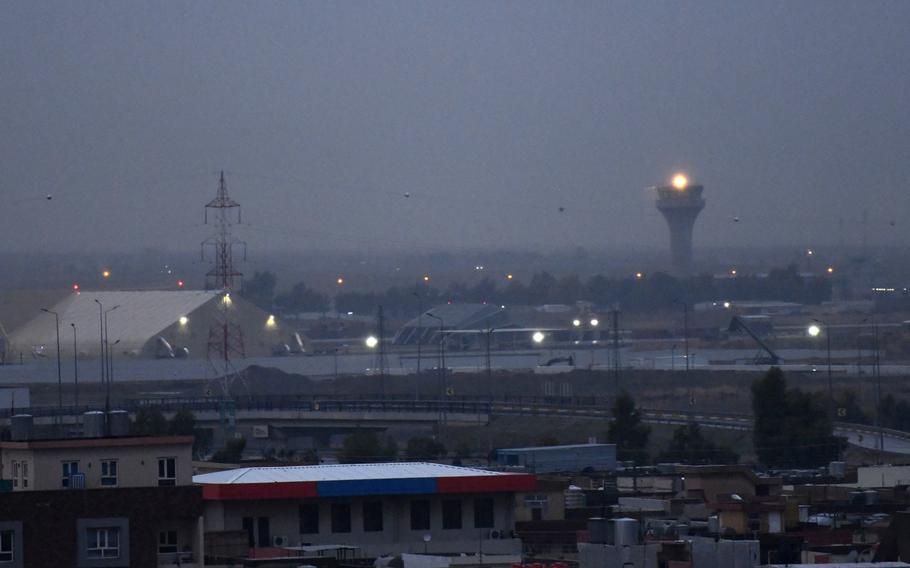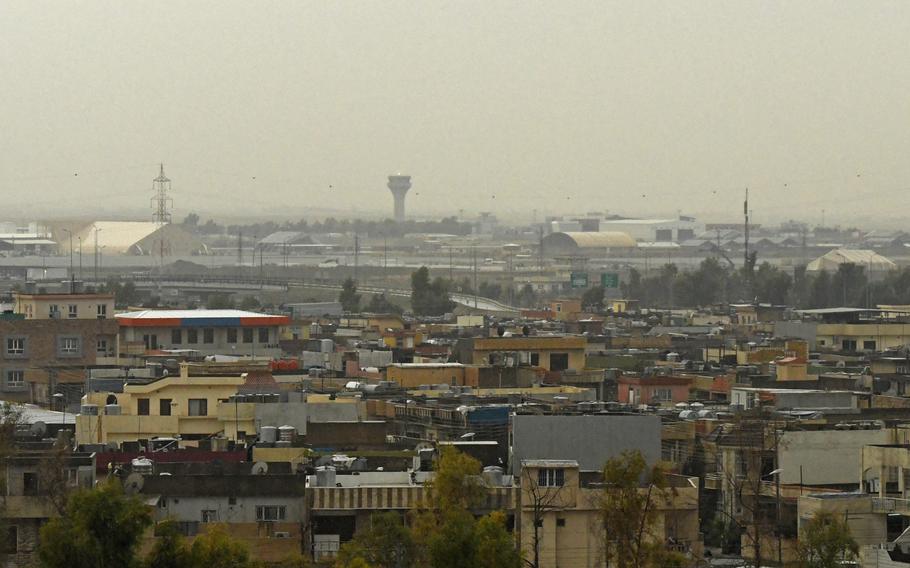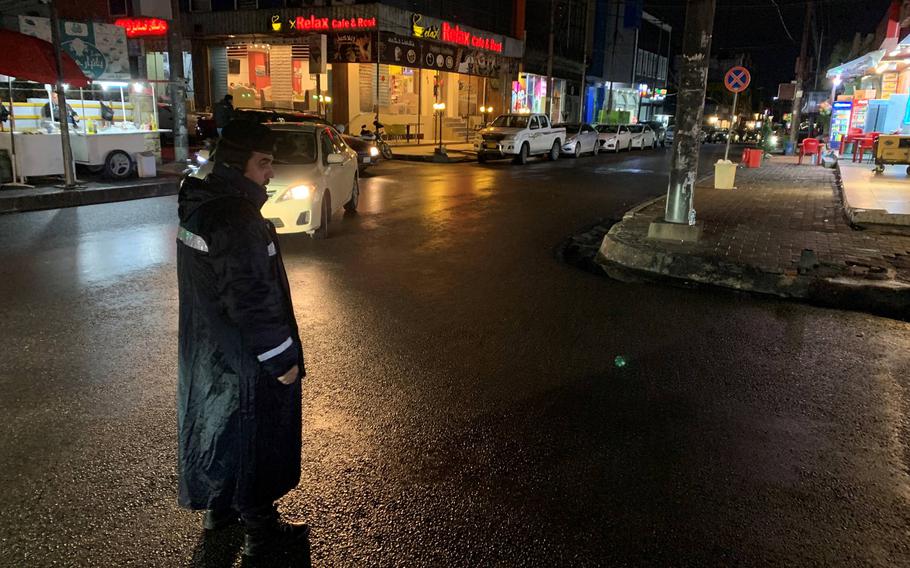 IRBIL, Iraq — The neighborhoods near the U.S. Consulate in Kurdistan's capital had some warning of danger, even if it wasn't yet clear that Iranian missiles were on their way.
Before the attack, from after midnight until about 1:30 a.m., a loudspeaker warned residents to stay indoors and away from their windows.
At about 2 a.m, a pair of blasts from Iranian ballistic missiles shook the windows of hotels near the international airport, after which many said they heard military helicopters flying over the city.
Five projectiles struck the Kurdish region, Iraq's security media cell reported Wednesday morning. Another 17 fell on Al Asad Air Base in western Anbar province, including two that did not reach their target and fell near Hit.
The streets of Irbil, a city of more than 1 million people, were noticeably empty throughout the day after the missiles struck. Residents were staying home out of fear of additional strikes, said a traffic officer in the suburb of Ankawa, who declined to be named.
Some here believed Iran's strike was purposely weak and meant to be symbolic. Others suspected that Tehran intentionally sent duds to avoid significant bloodshed out of fear of the American response.
"Twenty-two rockets, nothing happened," said Lahib Gabbarah, a Basra native, whose wife was awake during the strike and woke him up.
That evening, in the lobby of the hotel Gabbarah operates a few blocks from the U.S. Consulate, guests and employees awaited a televised statement from Trump, anxious that his response would involve strikes and further escalation. One guest showed his friend an internet meme heralding the start of World War III.
Gabbarah was hopeful the American president would show restraint, he said.
Trump condemned Iran's activity and called Qassem Soleimani, the Iranian general he ordered killed, the world's "top terrorist." But he added that no Americans had been harmed in the missile attacks Wednesday and that bases where the U.S. military is stationed sustained minor damage.
"Iran appears to be standing down, which is a good thing for all parties concerned and a good thing for the world," Trump said.
Trump noted that an early warning system "worked very well" in anticipating the missile strikes.
"It's good because he opened the door for peace," Gabbarah said of the president's message. "Good for America, good for the Iranian people."
Others expressed a mix of relief and worry.
Dheaa Najm, 29, a security guard, said he was hopeful for de-escalation but feared that instability would dissuade foreign investment.
"Kurdistan is safe," Najm said, "[but] we don't know what is going to happen next."
Though ISIS was repelled from Kurdistan in late 2014, the region suffered economic woes during the conflict and a worse downturn after the Kurds approved a September 2017 referendum seeking independence from Iraq. Things have only recently started to improve, Gabbarah said.
Gabbarah and two of his friends drank tea and chatted about what they believed was an attempt by Iran to show strength to its citizens, after a brutal crackdown on protests there in recent months.
The three gray-haired men, who lived through their homeland's many recent conflicts, offered their thoughts into the latest dust-up.
"It's like a game," said Gabbarah, explaining that each side knows the limits of how far they could push, and would go no further.
Though the U.S. could strike a crippling blow, that wouldn't be necessary, he argued.
Like Iraq, which has been gripped by reform-focused protests since October, Iran could be primed for social change driven by citizens tired of corruption and deprivation, Gabbarah said. And he thinks the president and his advisers knows that.
"Trump, he wants Iran to change from within," he said.
garland.chad@stripes.com Twitter: @chadgarland