African, Asian Bagram workers protest US contractor over allegations of pay discrimination
---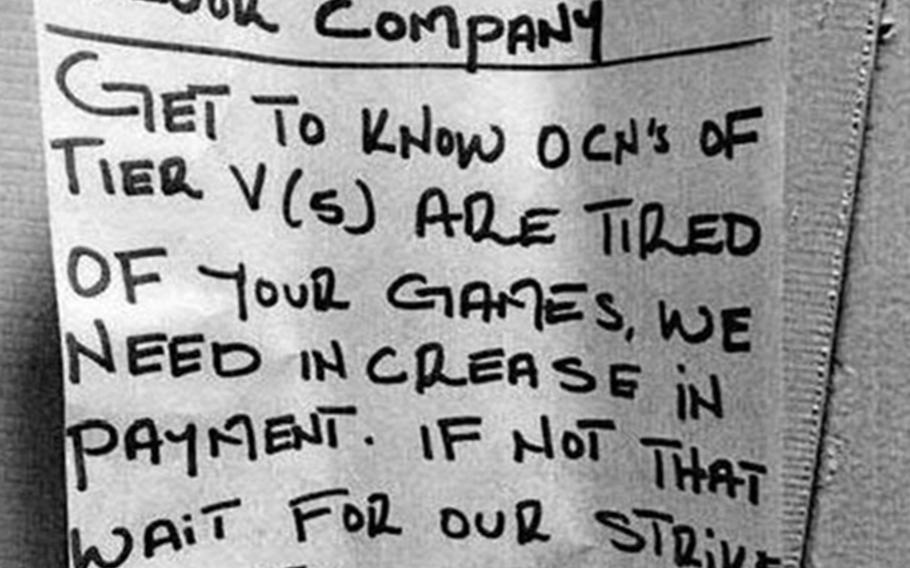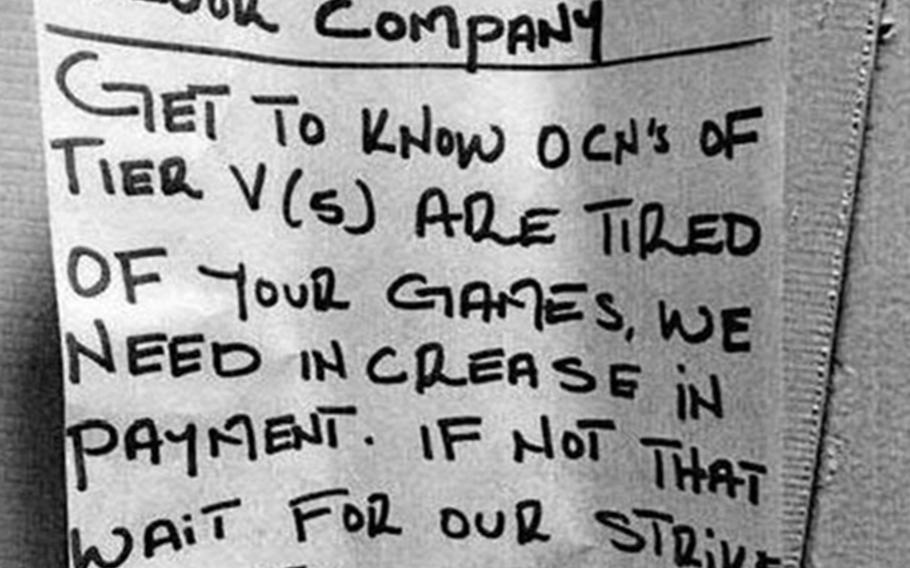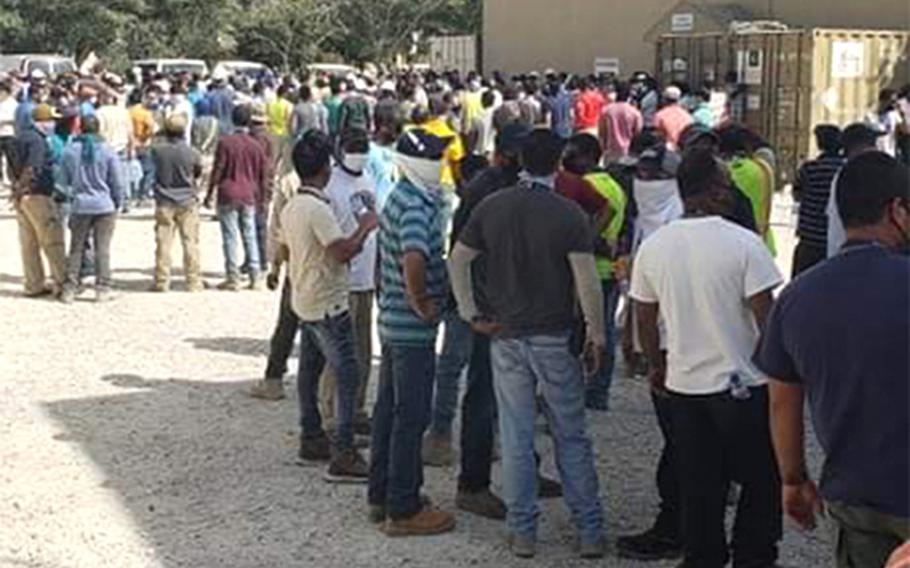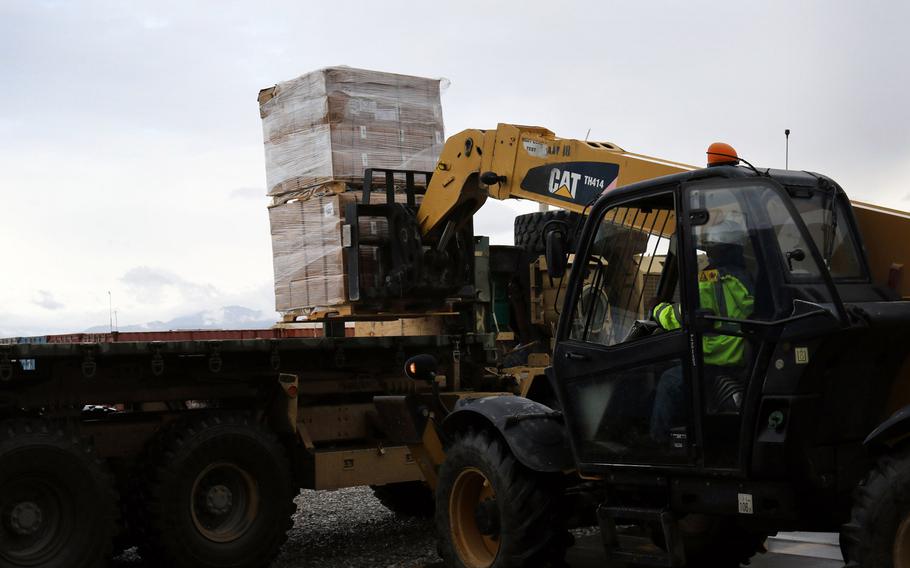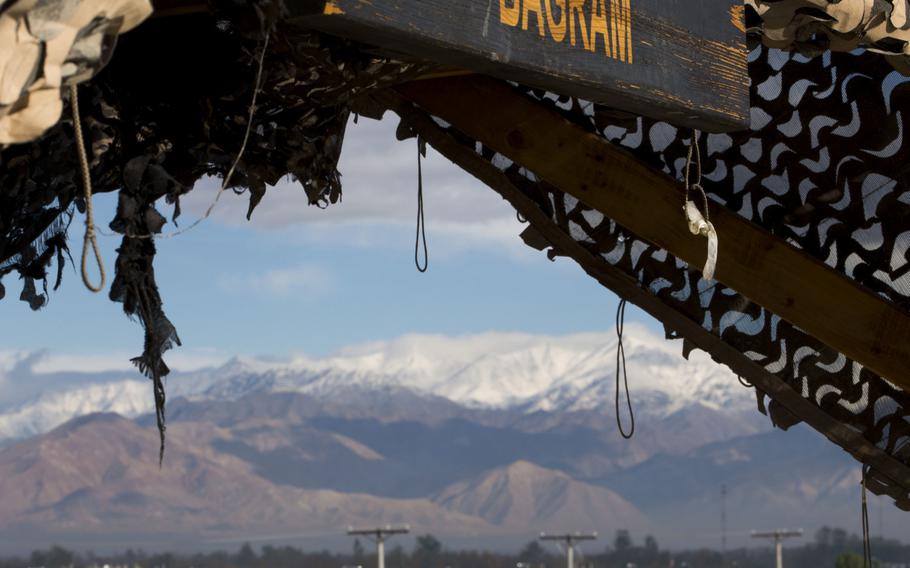 KABUL, Afghanistan — African and Asian workers at Bagram Airfield who recently demonstrated on base say their company pays them less than others for the same work because of where they're from.
Some of the workers, from countries like India, Kenya, Nepal and Uganda, are considering going on strike over what they say is discrimination by Fluor Corp., even if it means they lose their jobs.
"Hundreds of employees, especially from Africa and India, feel they have been discriminated against by Fluor's policies because of their race and countries of origin," said one of several workers who spoke to Stars and Stripes on condition of anonymity for fear of reprisal.
The workers are the lowest-paid Fluor employees at Bagram. They say they earn less for doing the same work as colleagues in higher pay brackets, many of whom are white.
Fluor said all of its practices follow the guidelines of its U.S. Army contract.
"Our compensation is aligned with the market conditions in the particular countries from which employees are recruited," Fluor said in a statement. "Additionally, these policies and practices do not allow for, nor does Fluor tolerate discrimination."
On July 12, hundreds of workers protested outside Fluor's human resources office at Bagram, demanding promotions and better pay, they said.
The protest, believed to be the first of its kind, came after some workers assumed the duties of higher-paid colleagues who returned to their home countries because of the coronavirus pandemic, the workers said.
Three days after the demonstration, Fluor management in Afghanistan said in a statement to workers that its lowest-paid employees had received pay increases this year and that changes had been made to the promotion system.
"In all, you are being paid a great deal more than your employment terms required and with a much faster promotion plan than you agreed to," the statement signed by country manager Bryan Owens said.
Employees who take part in further protests would be "subject to immediate termination" because protesting on Bagram violated Defense Department policy, he said.
Demonstrations can lawfully be prohibited on military bases in contingency areas due to security concerns, said Sam McCahon, an attorney with extensive experience representing U.S. government contractors.
Neither the Defense Department nor the U.S. military in Afghanistan provided an explanation of the policy on demonstrations at Bagram after repeated requests for clarification.
U.S. employers are legally allowed to pay other country nationals, or OCNs, different amounts than Americans for the same work, McCahon said.
Most of the laws that protect workers against discrimination in the U.S. aren't valid overseas and the one law that has extraterritorial application, Title VII of the Civil Rights Act, only applies to U.S. citizens, he said.
The workers who spoke with Stars and Stripes said they agreed to their pay rate before arriving in Afghanistan, but didn't realize others would be earning more for the same work, or that promotions would be slow in coming.
"Many people feel stuck," said a worker from India who earns $750 a month and was worried about losing his job if he protests again. For him and others, their work is the main source of income for their families.
Some said they were considering more work stoppages in spite of the threat to their jobs.
"As we speak, a strike by the poorly paid ... employees is looming," one said.
"There is still the possibility of another strike," said another. "The anger that has been simmering inside everyone for a long time now is burning."
Work stoppages could lead to disruptions to base services like catering, waste management, laundry, water supply and transportation, which are provided by Fluor workers.
Fluor, which has assets of about $9 billion, recently also came under scrutiny for holding some former employees in temporary housing at Bagram for months without pay before finding them transportation home.
Some of the workers couldn't return home because their countries weren't allowing flights from Afghanistan based on coronavirus risks, Fluor said at the time. An employee from North Macedonia died by suicide at the base last month after waiting more than two months without pay to be sent home, even though his country had been allowing its citizens to return.
wellman.phillip@stripes.com Twitter: @pwwellman
---
---
---
---