Afghans down NATO in exhibition cricket match
---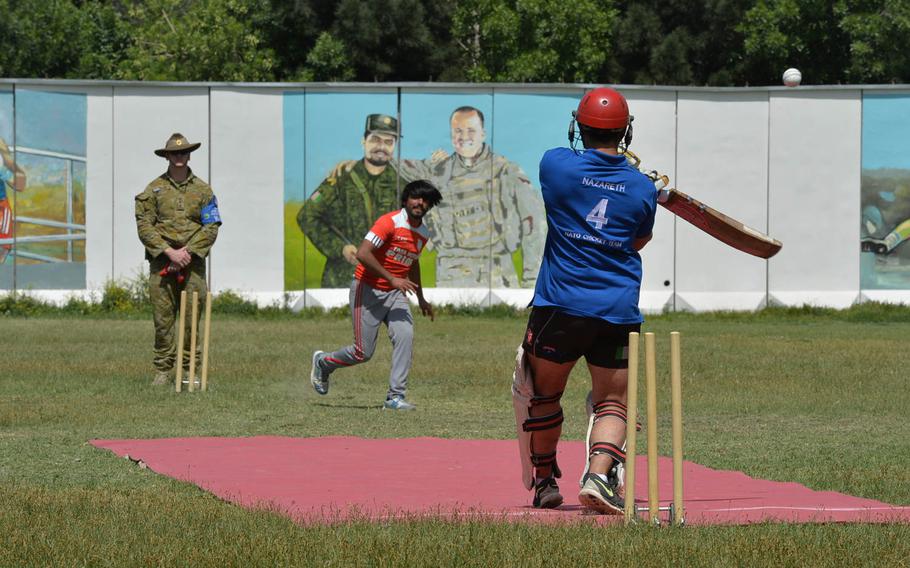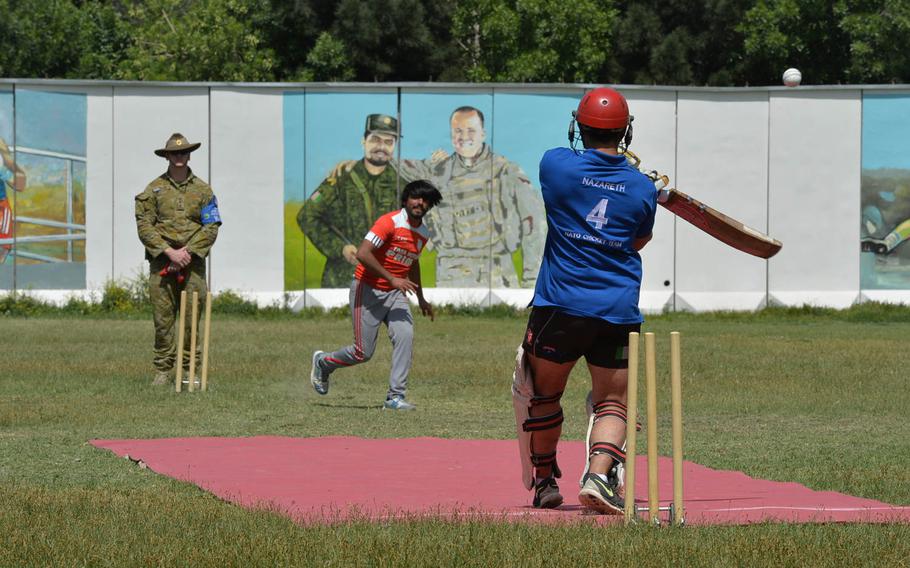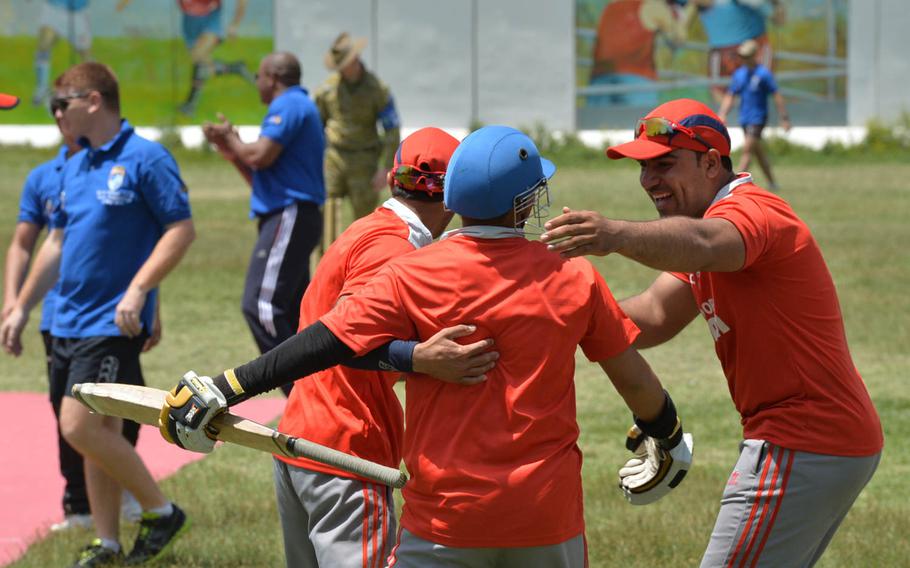 KABUL, Afghanistan — Thousands of international troops make up NATO's mission to train Afghan forces, but there's one area where the coalition can learn a thing or two from the Afghans — the sport of cricket.
A team of Afghans from Yakatoot, a village on the outskirts of Kabul, demonstrated their prowess at the national sport Sunday against a group of international players, mostly from Australia and Britain, on a soccer pitch that doubles as the landing zone at NATO headquarters.
After a three-hour exhibition match — which included two unscheduled breaks to allow for helicopter landings — the Afghans won by a single run.
"We play our best," said Rafiullah, one of the Yakatoot players who said he was so excited to play that he woke up at 4 a.m. to prepare for the 9 a.m. match. Like many Afghans, he goes by only his first name.
The purpose of the match was to build relationships with the Afghan people and for some cross-cultural fun, said Maj. Samuel Arnette, a U.S. Army officer who led the effort to organize the event. Arnette said he hopes it will become an annual event.
In the stands, Afghans waved the national flag and cheered their team, while some Americans and other foreigners were trying to figure out the complicated rules of the game.
Cricket became popular among Afghan refugees living in Pakistan – where the sport is the national pastime -- during the Soviet occupation of Afghanistan in the 1980s. The sport's ruling body, the Afghan Cricket Board, was formed there more than two decades ago.
In the past several years cricket has become immensely popular throughout Afghanistan, gaining the support even of Taliban insurgents who reportedly prayed for the national team's success in last year's World Cup.
"It has improved lots since 2010," said Omid Amarkhail, one of the Afghan players.
Last March, at the International Cricket Council World Twenty20 tournament in India, the Afghans beat the West Indies squad, the defending champions.
That win and Afghanistan's "fine cricketing tradition" were reasons Lt. Gen. Sandy Storrie, the British deputy commander of the NATO mission, said he favored the Afghan team to win.
"They should have no problem beating the NATO team," Storrie said before the match, To the NATO players, he said, "I challenge you to prove me wrong."
To be fair, the NATO team had been pulled together only about two weeks ago. Some of the players, including U.S. Army veteran Ken York, who is now a civilian contractor, had never even played the game before.
"I thought it was a good way to come out and enjoy the camaraderie," York said, adding that cricket was "harder than it looks."
Leith Roberts, the NATO team's Australian coach, said he was "thoroughly impressed" that his players scored as well as they did and "happy it was such a close game."
Zubair Babakarkhail contributed to this report
garland.chad@stripes.com Twitter: @chadgarland
---
---
---
---