gallery
Afghans brave threats, bombings to vote in long-delayed parliamentary elections
---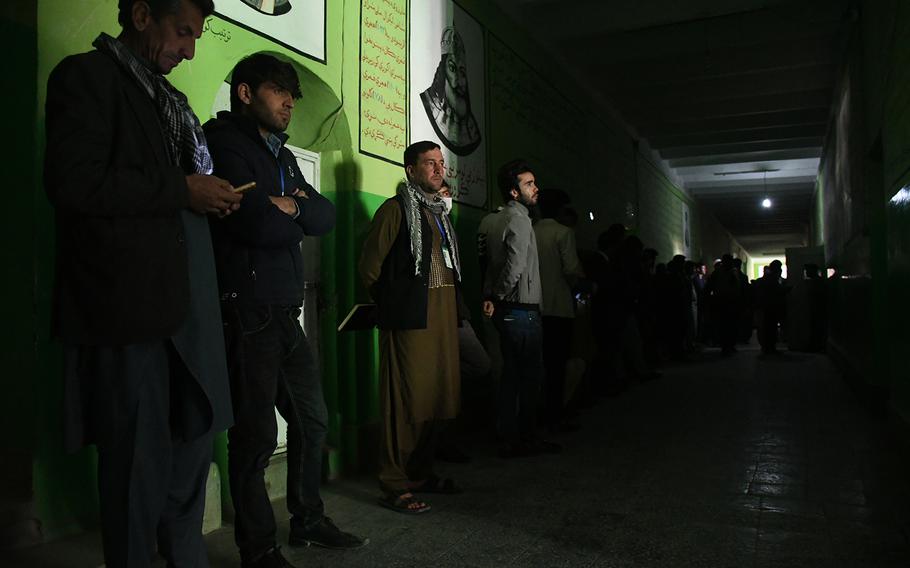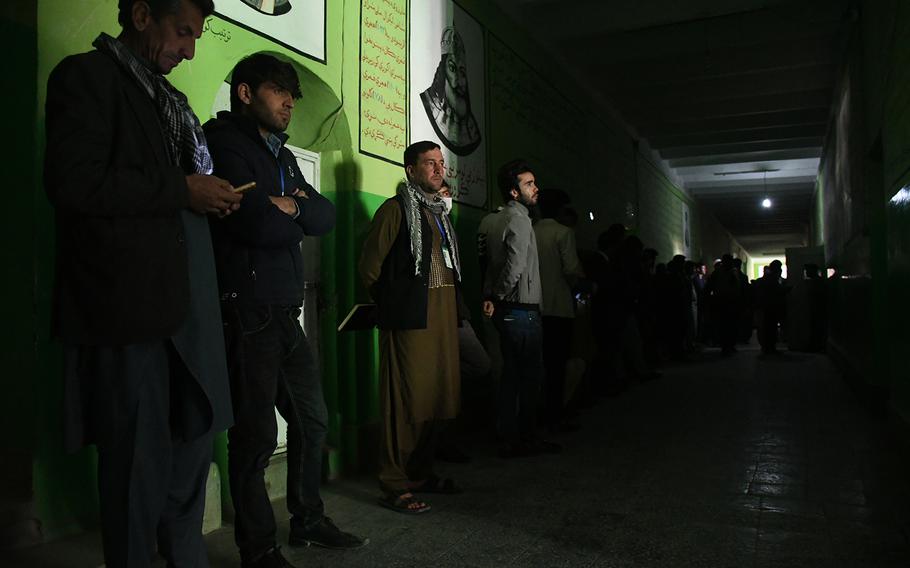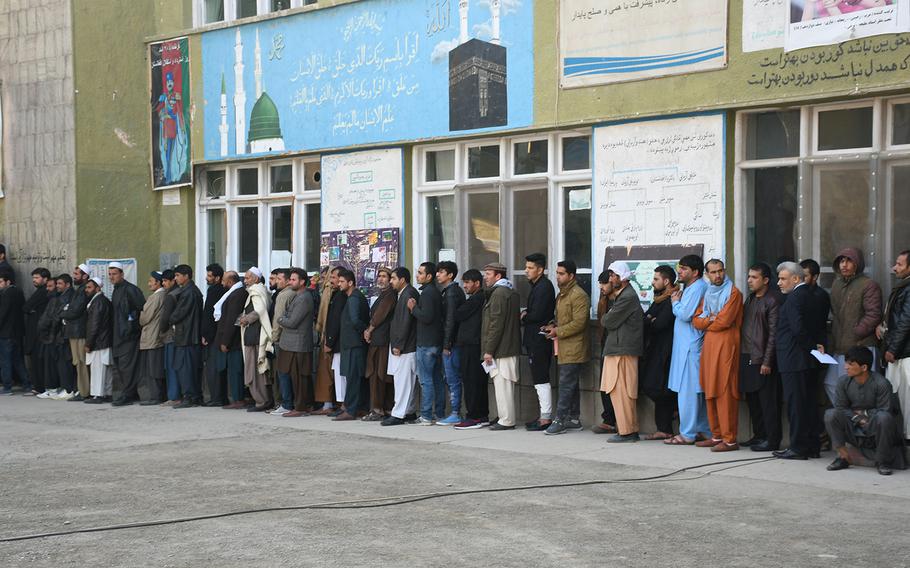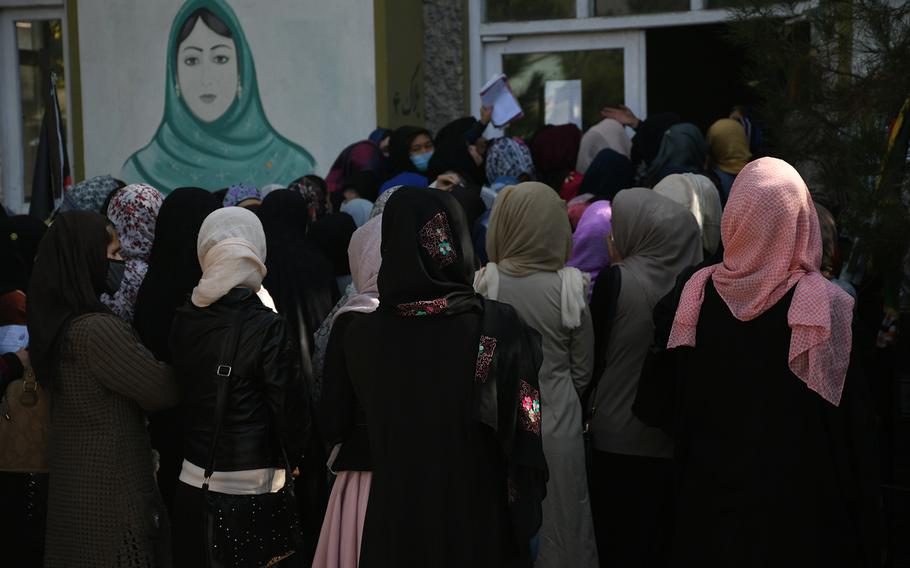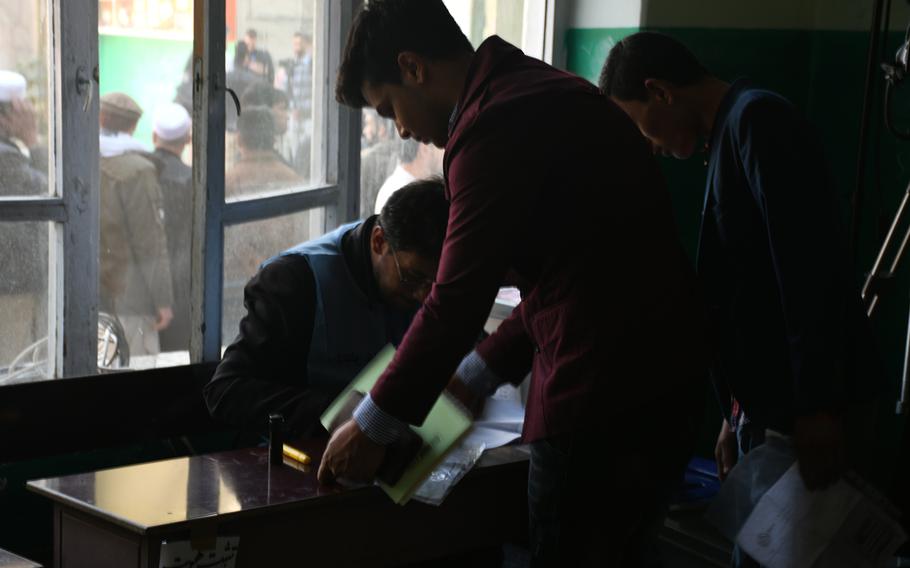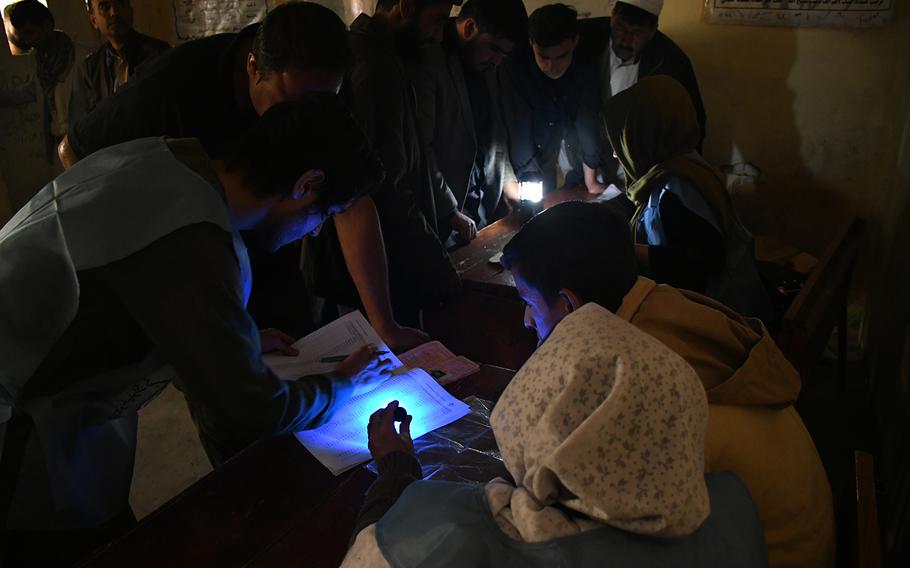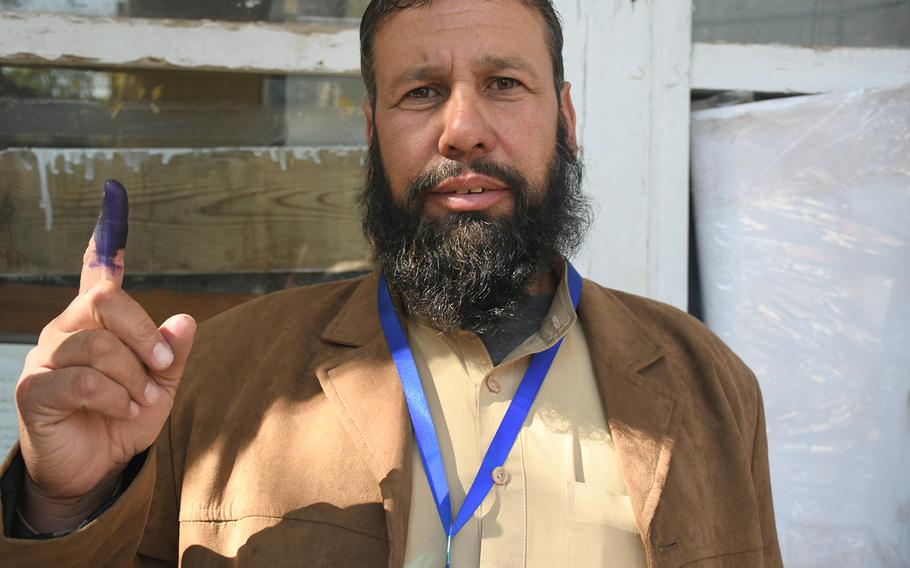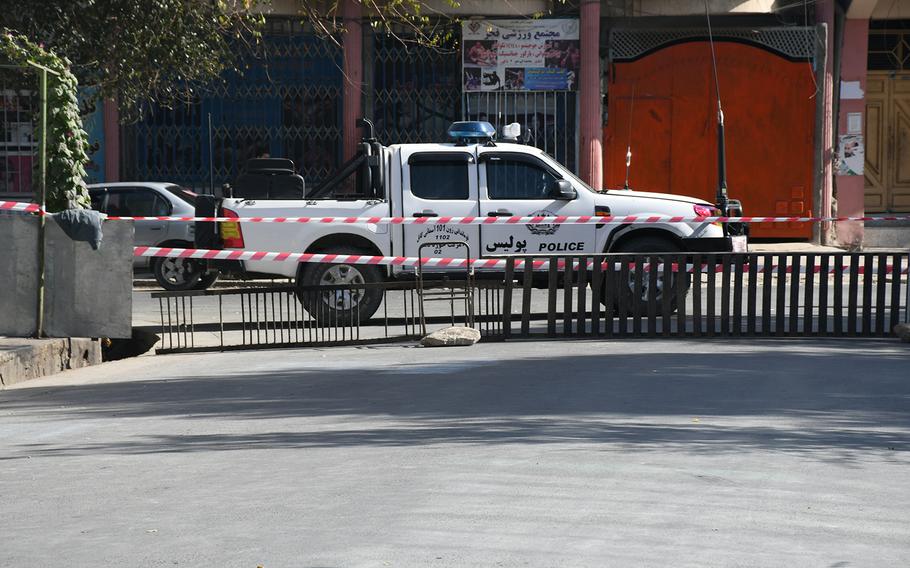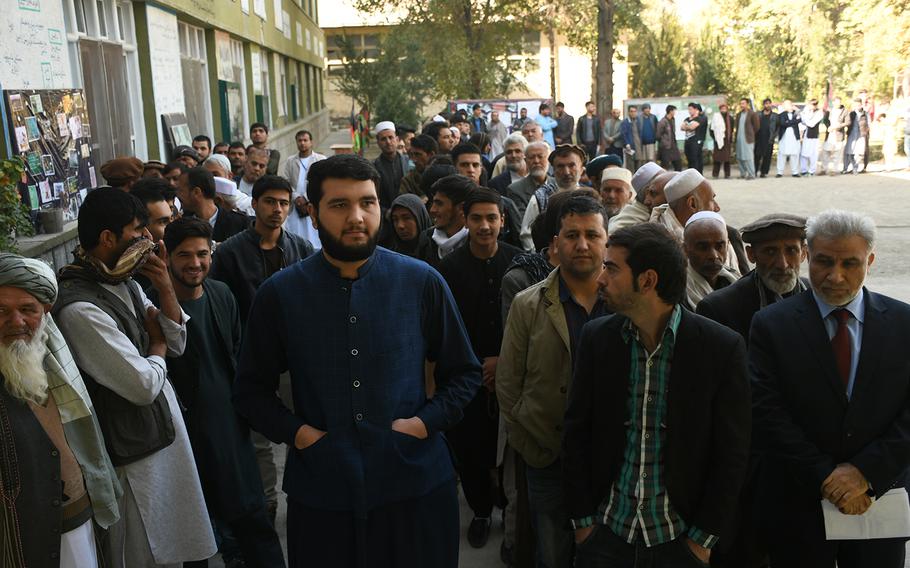 KABUL, Afghanistan — Voters across Afghanistan went to the polls on Saturday to cast their ballots in the country's long-delayed parliamentary elections, which were targeted by bombings and hampered by technical and organizational problems.
Twenty-eight people, including 17 civilians, were killed countrywide and nearly 200 security incidents were reported during the day, Interior Minister Wais Barmak said in an interview with Afghanistan's Tolo news.
Multiple explosions rocked the capital, Kabul, during voting hours, killing at least four people and possibly more than a dozen, Interior Ministry spokesman Najib Danish said, adding that about 80 others were wounded.
Danish said a suicide attacker on foot detonated an explosive vest at the entrance of a polling center in the north of the capital, killing and injuring more than 15 people, mostly security forces.
In northern Kunduz city, at least three people were killed and 60 others injured from mortar shelling that began in the morning, said Mateen Atifi, health director for Kunduz province.
Insurgents set fire to a polling center about three miles from the city, but everyone inside managed to escape, a police official, who was not authorized to speak with the media, told Stars and Stripes.
The Taliban issued a fresh caution Saturday, telling Afghans not to vote to ensure safety from attacks.
"I'm afraid and everyone is afraid, but every Afghan should vote for a better future," Zalmai Gulab, 31, said at a polling center in Kabul's Qala-e-Fathullah neighborhood.
Voting at the center, which was at a high school, was delayed by about two hours because officials weren't prepared. Other polling stations had similar delays — some still hadn't opened by 1 p.m.
Confusion over biometric voter registration equipment and missing registration lists frustrated voters.
"There have been some problems in different areas of Afghanistan, including Kabul, but overall voting started on time, and it's going very well," said Abdualaziz Ibrahimi, deputy spokesman of the Independent Election Commission.
Polling centers that opened late extended their hours. And at the more than 240 locations that were still closed by 1 p.m., voting was postponed until Sunday, according to the election commission.
"It's kind of discouraging, you know?" said Balkhi, 35, in the dimly lit hallway of the same school in Qala-e-Fathullah. He asked to be identified by just one name for security reasons.
"It looks like mismanagement, none of them are aware what to do," Balkhi said, referring to the election officials.
In a separate section of the school where dozens of women were waiting to vote, student Sahar Arbabzada, 20, complained of the same problem.
"Many women and girls here can't find their names," she said, adding that she was determined to vote as she believed it could help improve the economic and security situations in the country.
When asked what she and the others would do if they are eventually turned away, she replied laughing, "We will demonstrate, and we will destroy this school."
Saturday's elections, already three years overdue, are a test of the U.S.-led coalition's 17-year effort to build a stable democracy in Afghanistan.
The southern provinces of Ghazni and Kandahar were not voting on election day. Ghazni faced complications, including security concerns, the Independent Election Commission said. Kandahar delayed its election after a deadly attack this week that killed the provincial police chief.
Ten candidates and roughly 130 civilians were killed in the run-up to the elections. In an initial condemnation of the vote, the Taliban called on its supporters to halt the process "by creating severe obstacles for it."
Shazia Balouch Omid, 48, a mother of three, braved the threats to vote at a polling center in Kabul's Char Qala Wazirabad neighborhood.
Despite waiting three hours to cast her ballot, Balouch said recent events in Afghanistan — particularly the Kandahar attack — have her doubting Parliament's ability to bring stability to the country.
"We are trying to vote for the best people who can secure this country for our kids," she said. "But looking at the situation, I'm not that hopeful."
Afghanistan's Interior Ministry said it had deployed 70,000 military personnel across the country to protect the polling centers.
More than 2,500 candidates were vying for 249 parliamentary seats in the election.
Habibullah Hayed, 28, who voted in Kabul's Shahr-e-Naw neighborhood, said he wasn't discouraged by the troubles that plagued Saturday's vote.
"It will be 100 percent credible," he said of the outcome. "Yes, there were problems today, but they will be solved."
Zubair Babakarkhail contributed to this report.
wellman.phillip@stripes.com Twitter: @pwwellman
---
---
---
---