Afghanistan's new government set to sign BSA on Tuesday
---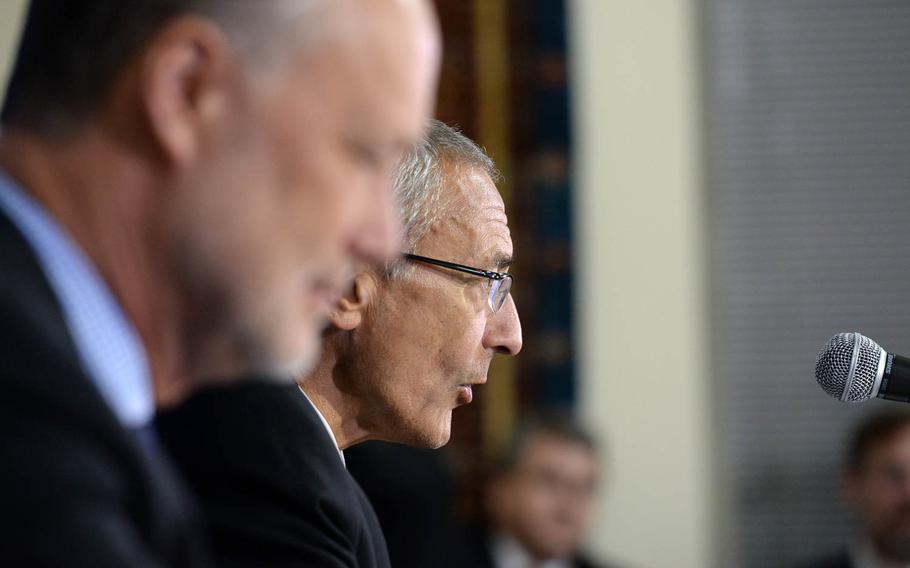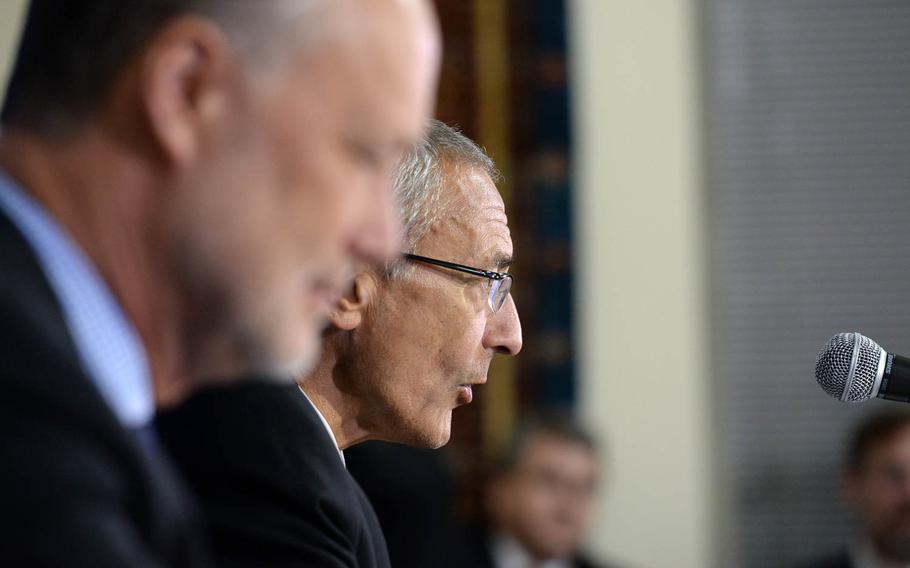 KABUL, Afganistan — One of the first acts of new Afghan President Ashraf Ghani's unity government will be to sign a long-awaited Bilateral Security Agreement with the United States that would allow U.S. troops to remain in the country after this year.
Ghani's inauguration Monday marked the country's first peaceful transition of power in more than four decades. It also capped nearly six months of discord over disputed elections and worry by the U.S. and its allies that an agreement would not be signed in time to keep nearly 10,000 U.S. troops plus allied forces in the country in an advise-and-assist mission after combat forces withdraw at the end of this year. That agreement is to be signed Tuesday.
Ghani's first act as president was to appoint his main rival in the fractious elections, Abdullah Abdullah, to the newly created post of chief executive in the U.S.-brokered government.
Underscoring the spirit of overcoming the country's divisions, Ghani called on Taliban insurgents to re-engage in peace talks.
The last attempt to organize negotiations between the warring sides, which took place in Qatar in June 2013, foundered after outgoing President Hamid Karzai objected to the Taliban delegation's display of militants' flag and a sign referring to the "Islamic Emirate of Afghanistan" — the name they used when they ruled much of Afghanistan.
"If you have any problem with us, tell us about it and let us find a solution to it," Ghani said. "No one should count this call as our weakness."
A Taliban spokesman immediately dismissed the proposal. "This is not a new thing," Zabiullah Mujahid told Stars and Stripes by telephone. "There will be jihad in Afghanistan until the Americans leave."
As if to underline those sentiments, two bomb attacks occurred Monday on the road leading to the capital's main airport.
Ghani, 65, a former finance minister, emerged as the winner in a contentious five-month-long process involving two rounds of voting, charges of fraud by both sides and a U.N.-supervised recount. He is the country's second president since the U.S.-led invasion that ousted the Taliban regime in 2001. Karzai, who has been in power since 2002, was constitutionally barred from serving a third term.
Secretary of State John Kerry congratulated Ghani and Abdullah in a statement issued in Washington. He also praised Karzai for having "helped profoundly shape one of the most challenging periods in Afghan history" — although he noted the at times prickly relationship between Karzai and Washington saying it had been "punctuated by disagreements."
"This is a beginning not an ending, and with all beginnings the toughest decisions are still ahead," said Kerry who brokered the power-sharing deal between Ghani and Abdullah. "As Afghanistan enters this new chapter in its history, the United States looks forward to deepening its enduring partnership with a sovereign, unified and democratic Afghanistan."
The incoming administration faces a host of immediate problems, including an escalating Taliban insurgency, a severe budget shortfall and tense relations with the United States that have deteriorated in Karzai's last months in office.
Ghani, who wore a black Pashtun turban and traditional garb, vowed to fight corruption and nepotism. He urged members of parliament not to intervene on behalf of friends or family members to secure them government jobs.
His first official act was to sign a decree on the appointment of Abdullah, a former foreign minister, whose accusations of vote-rigging in a June runoff led to a recount of all 8 million ballots.
"We are both committed to the national unity government," Abdullah said during the inauguration ceremony, adding that the government would act as a "unified team."
About 1,400 Afghan and foreign guests were invited to the event in the heavily guarded presidential compound. John Podesta, counselor to President Barack Obama, led the U.S. delegation.
Podesta told reporters later that Ambassador James Cunningham will sign the security agreement on behalf of the United States. The agreement has been ready for signature since before the first round of elections in April, but Karzai refused to sign, leaving that act to his successor.
Security was tight throughout the capital, with squads of soldiers and armed police deployed along thoroughfares and at intersections. Traffic was unusually light because the government declared Monday a holiday. Schools, universities and administrative offices were closed for the day.
Ghani, a former finance minister in Karzai's government, lived in the United States for most of the 1980s and 1990s, during the Soviet occupation and subsequent Taliban government. He is also a former World Bank official.
Abdullah, a medical doctor, was a close aide to Ahmed Shah Massoud. Massoud, who fought the Soviets and then the Taliban, was assassinated by al-Qaida just before the Sept. 11, 2001, terrorist attacks in the United States. Abdullah opposed Karzai in the 2009 presidential elections but pulled out of the runoff claiming it had been rigged by Afghan and international officials.
Despite the security precautions, there were two bomb attacks on the road connecting the country's main airport to the palace. One caused no injuries, but the second attack by a suicide bomber killed six or seven people, The Associated Press reported.The AP also reported a car bomb attack in the eastern Paktia province. Several Taliban militants and police officers, along with two civilians, were killed, the news agency said, citing police officials.
Stars and Stripes reporter Josh Smith and Zubair Babakarkhail contributed to this report.
---
---
---
---