Afghan road construction projects wander off course
---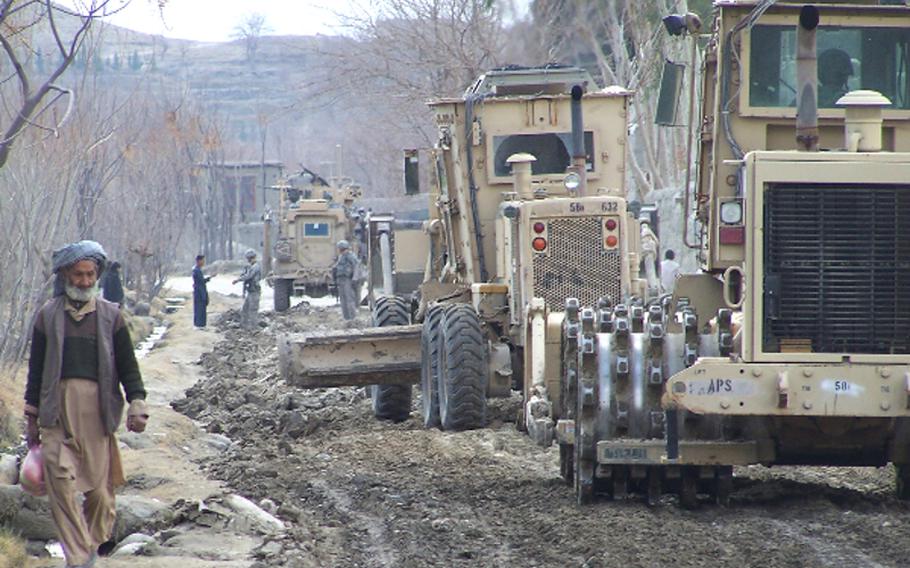 KABUL --- Afghan entrepreneur Ajmal Hasas was paid millions of dollars to win over villages in the country's insurgent heartlands. But his seven-mile road construction project went so wrong that his security guards fired on some of the villagers Hasas was trying to win over on behalf of his U.S. funders, according to an article in The Wall Street Journal.
Hasas was one of the Afghans involved in a $400 million U.S. Agency for International Development effort to build as much as 1,200 miles of roads in some of the most remote and turbulent areas of Afghanistan, the article says.
But after three years and nearly $270 million spent on the project, fewer than 100 miles of gravel road have been completed, the WSJ said, citing U.S. officials. More than 125 people were killed and 250 wounded by insurgents who sought to derail the project, USAID said, according to the article. The agency dropped the road-building effort in December.
The USAID roads project reflects the limited progress the U.S. and its allies have achieved in the country.
USAID's project was part of America's $85 billion reconstruction program in Afghanistan, the WSJ reported. The agency has spent more than $15 billion since 2002, more than in any other country, according to the article. The Afghanistan program has been plagued by the spread of the insurgency, poor oversight, cost overruns and corruption, among other problems, the article said, citing U.S. officials and government investigative reports.
---
---
---
---