Afghan military threatens strong response to Pakistani incursions
By
Chad Garland Stars and Stripes
May 2, 2016
---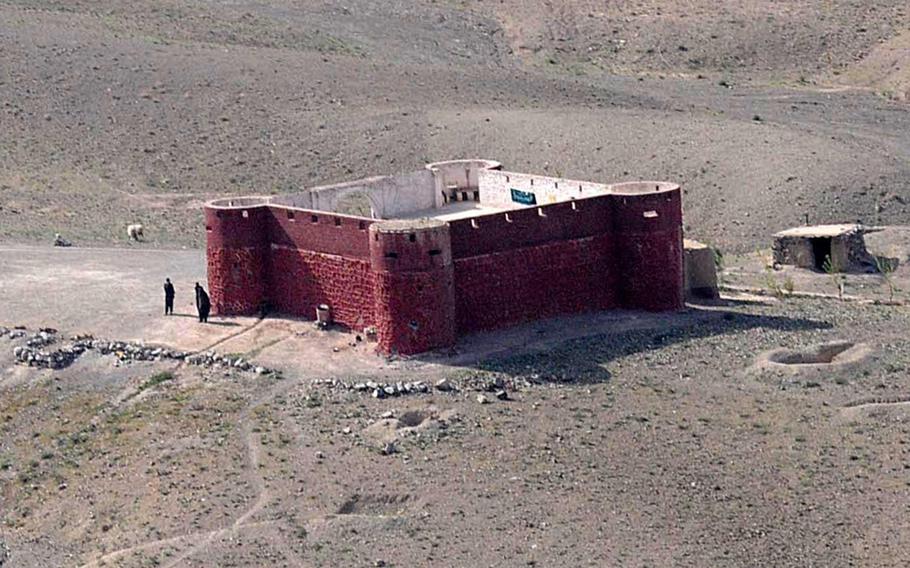 KABUL, Afghanistan — Security forces have been instructed to respond strongly to Pakistani incursions along the country's eastern border, an Afghan defense official said Monday in the wake of reports that Pakistan's military had fired dozens of rockets into eastern Nangarhar province last week.
"Our clear message is that Pakistan should not and must not interfere in Afghan affairs," Brig. Gen. Dawlat Waziri, a defense ministry spokesman, said at a press briefing in the Kabul headquarters of NATO's Resolute Support Mission.
Afghanistan has a long history of repelling invasion attempts and any new efforts would similarly fail, he said.
Last week's cross-border shelling killed an Afghan border guard, according to Pajhwok Afghan News. The news agency reported that on Sunday protesters in the provincial capital of Jalalabad called on the Afghan government and the United Nations to prevent future attacks.
The shelling comes amid Kabul's growing frustration with Islamabad's counterterrorism efforts and suspicions that Pakistan is giving the Taliban support and safe haven.
The Afghan Foreign Affairs Ministry said in a statement that it had summoned Pakistan's ambassador to express concerns over the cross-border attack and call on Pakistan to end the incursions. The ministry also said the ambassador expressed grief over the incident.
Clashes along the two countries' shared 1,400-mile border, known as the Durand Line, have been reported for many years. In many cases, each country blames the other for instigating the violence.
Media in Pakistan have reported that last week's shelling came days after Afghanistan forces launched a mortar attack on a Pakistani security checkpoint.
Brig. Gen. Charles Cleveland, chief of communications for the U.S.-led coalition in Afghanistan, said he was aware of the ongoing border disputes. He said the problem needs "regional solution" and stressed the need to end the disputes before they escalate.
"If it's not contained, it does have the potential to become negative for all involved," he said.
Asked what role the NATO coalition would have in the matter, Cleveland said it was hard to say and would depend on a number of conditions.
"We never want tensions across the Durand Line," said Sediq Sediqqi, Interior Ministry spokesman, at Monday's press briefing. He called the attacks a "breach of international law."
Sediqqi also called on Pakistan to fight terrorism within its borders. He said the country has strong intelligence and knows the whereabouts of terrorist leaders.
Relations between Afghanistan and Pakistan have grown increasingly strained since Pakistan failed to persuade the Taliban to join peace talks slated for March. Those four-party talks, aimed at ending the 15-year Afghan war, are being organized by Afghanistan, the United States, Pakistan and China.
A complex suicide bombing in Kabul last month that killed nearly 70 people and left hundreds wounded has further exacerbated tensions.
Zubair Babakarkhail contributed to this report
garland.chad@stripes.com Twitter: @chadgarland
---
---
---
---