Afghan military prepares for major counterinsurgency operation in north
---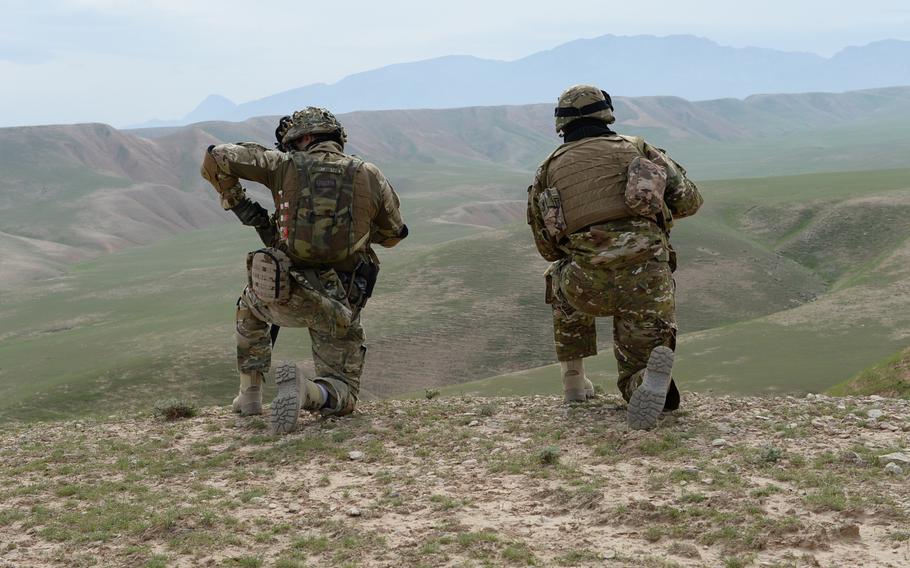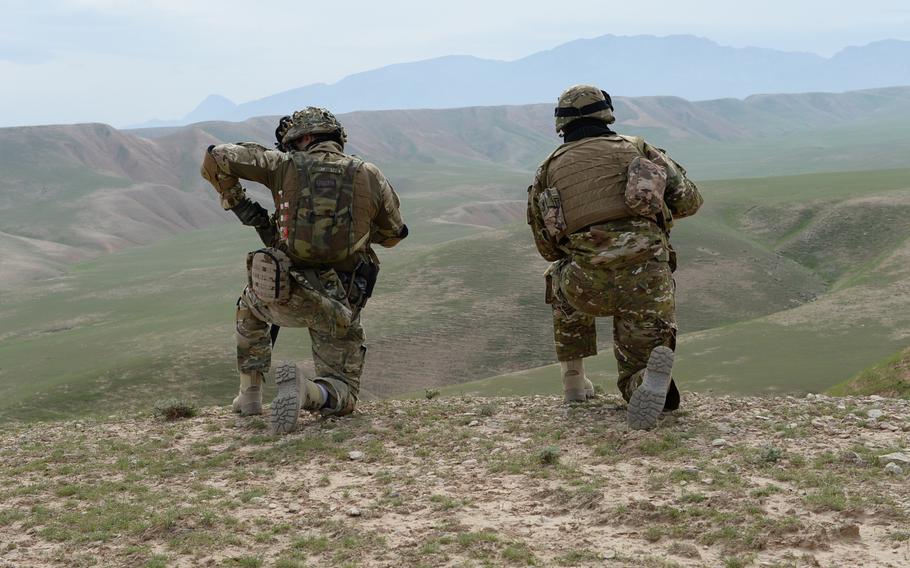 KABUL, Afghanistan — Afghanistan's top military leaders are poised to launch a major counterinsurgency operation in the country's north, days after Taliban and other affiliated insurgent groups mounted a series of attacks on security forces in the region.
Acting Defense Minister Sher Mohammed Karimi told Afghan lawmakers on Tuesday that government forces were making plans to retake Afghan army and police outposts in Badakhshan province, in northeastern Afghanistan, from the guerrillas.
Karimi did not provide details on the coming operation to lawmakers, who demanded Kabul's military leaders take quick action against insurgents responsible for the attacks.
Nearly 250 Taliban and other fighters descended on several army and police positions in Badakhshan on Friday, Defense Ministry officials said. They carried out a string of coordinated attacks in Jurm and Warduj districts in Badakhshan, focusing on the Afghan army's base in Jurm district.
More than 30 Afghan soldiers were killed, wounded or went missing in the attacks, officials say. However, eyewitness accounts put the number of army wounded or dead closer to 70.
Several Afghan police outposts in Warduj district remained surrounded by insurgent forces on Tuesday, completely cut off from security reinforcements in the area, said Fawzia Kofi, a lawmaker from Badakhshan.
Taliban spokesman Zabihullah Mujahid claimed Monday the group had captured a large number of weapons, ammunition and military vehicles from the army and police stations in Badakhshan.
The security forces are already carrying out smaller operations across Badakhshan to reclaim lost ground, Deputy Defense Ministry spokesman Gen. Dawlat Waziri said Tuesday.
"But we are thinking of a general operation in Jurm and our forces are busy with planning it," he said, regarding the upcoming operation in Badakhshan. The operation will be coordinated from Kabul and involve army, police and intelligence units based in the north.
The insurgent attacks in the north, regarded as one of Afghanistan's more secure regions, mark the opening salvos of what promises to be an intense fighting season across the country.
Analysts say problems within the government's national security apparatus could leave Afghan forces unprepared for increased insurgent activity.
The failure by President Ashraf Ghani's administration to name a permanent defense minister has created turmoil among the Afghan military's leadership, Karimi told lawmakers on Tuesday.
That, combined with the shrinking role of U.S. and coalition forces in the country, has caused serious capability gaps in the government's security forces that Taliban and other groups will use to their advantage, analysts said.
"Sooner or later there will be more attacks targeting people in Badakhshan," Fawzia told Stars and Stripes on Tuesday. "The Taliban know these weaknesses and will take advantage of them" as the fighting season progresses.
Reports of the growing influence of the Islamic State group in northern Afghanistan only highlight those concerns.
Local news reports from Jurm claim that Islamic State fighters accompanied Taliban units during the assaults on Afghan military and police outposts, with eyewitnesses claiming insurgent fighters raised the Islamic State's black flag over the ANA compound in Jurm after taking it from government forces.
Certain areas in Jurm and Warduj have already shifted loyalties to Taliban, Islamic State and other insurgent groups in the wake of the attacks, Karimi told Afghan parliamentarians Tuesday.
Kofi said sympathy toward the Taliban in some parts of Badakhshan province are driven more by a lack of faith in government forces than a desire for Taliban control.
"The people are just afraid [because] there is no alternative ... as soon as Taliban or [The Islamic State] come to their home," she said. She added that "[things] will only get worse" in northern Afghanistan as the fighting season starts to heat up in the coming months.
Zubair Babakarkhail contributed to this report.
Twitter:@NatSecCarlo
---
---
---
---