Afghan forces deliver aid after deadly storms
---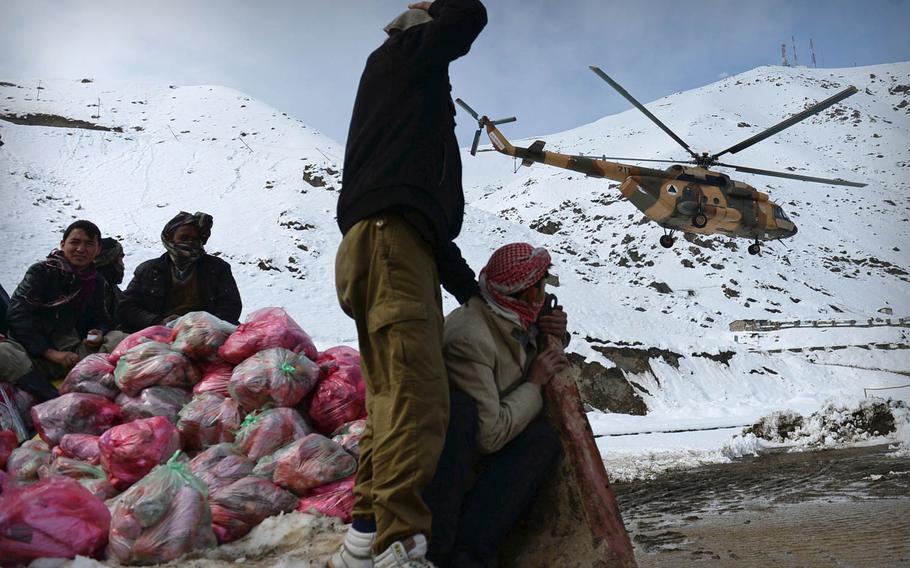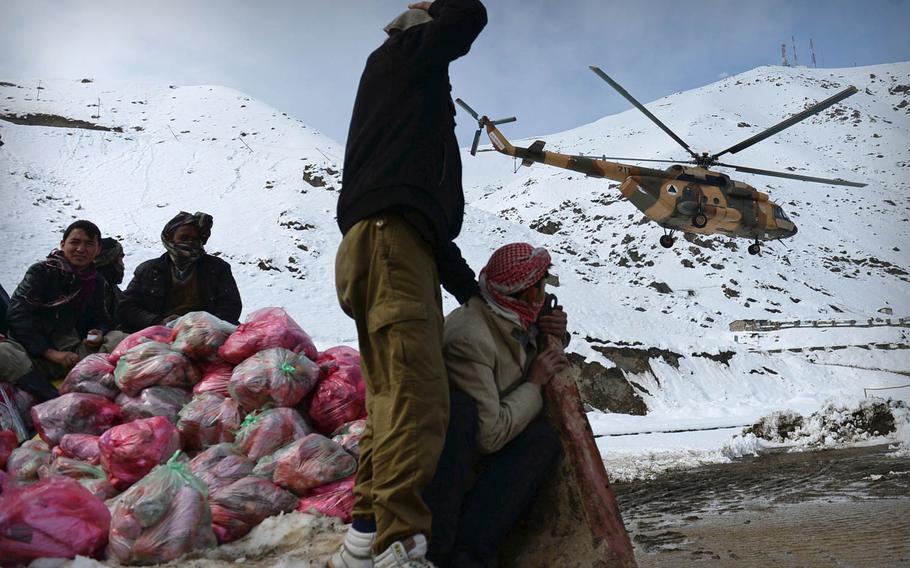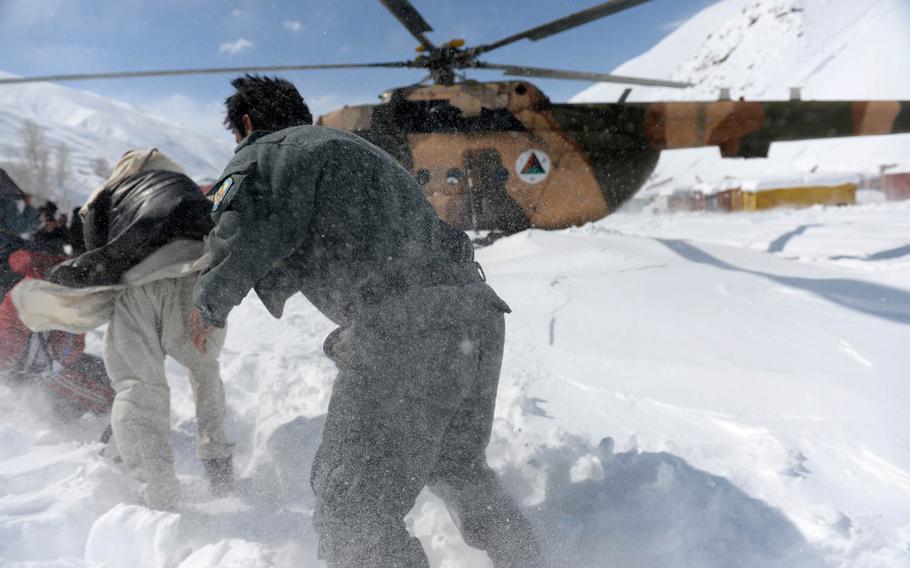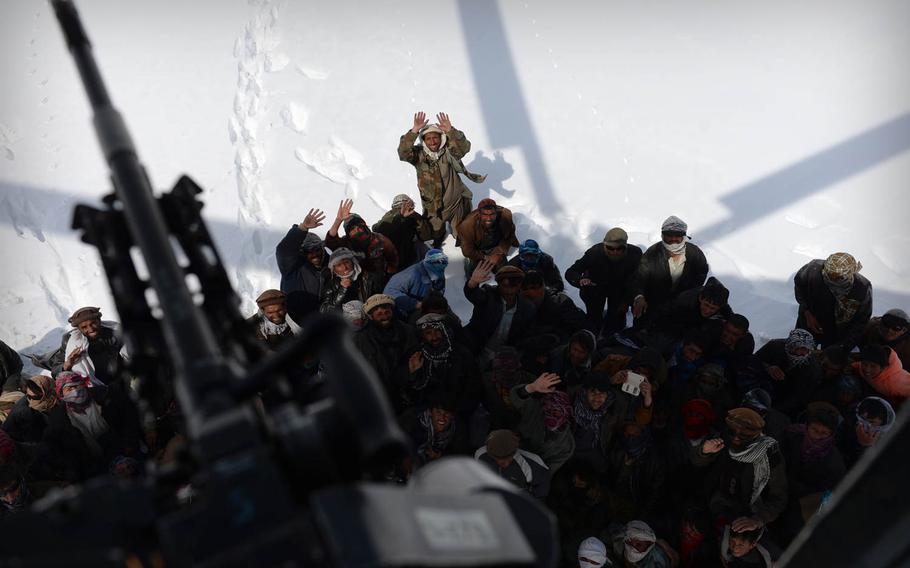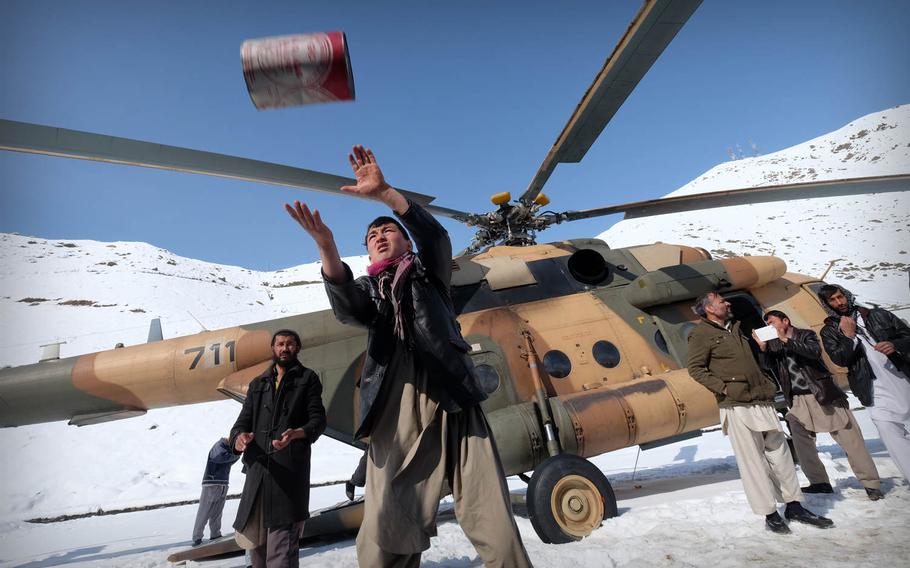 PANJSHIR VALLEY, Afghanistan — Afghan security forces on Saturday continued a third day of operations to assist remote villages and police outposts cut off by heavy snow storms and deadly avalanches.
As many as 200 people are estimated to have been killed by avalanches after storms dumped several feet of new snow on Tuesday and Wednesday.
The avalanches and snow buried villages and roads, downed power lines running to Kabul, and left thousands of people stranded.
Panjshir province in the high mountains of central Afghanistan was among the hardest hit. Villages perched at the base of towering peaks were especially vulnerable to the avalanches that came roaring down all across the region.
From an Afghan Air Force Mi-17 helicopter, one could see large and small avalanches around nearly every corner of the high mountain valleys.
The helicopters transported troops to help with the recovery of bodies and evacuation of wounded. They also delivered emergency supplies and food. Ground troops from the army brought in heavy equipment to try to help clear roads.
"The Ministry of Defense is completely ready and has enough resources to rescue and support the locals that are hit by avalanches in Panjsher" Dawlat Waziri, deputy spokesman for the ministry told Stars and Stripes. "We can provide as much assistance as is needed and we are ready for it."
Abdul Rahman Kabiri, the acting governor of Panjshir province, said that about 30 bodies had been recovered but many more people were missing.
Zubair Babakarkhail contributed to this report.
smith.josh@stripes.comTwitter: @joshjonsmith
---
---
---
---