Afghan earthquake toll more than doubles; countries struggle to reach remote areas
---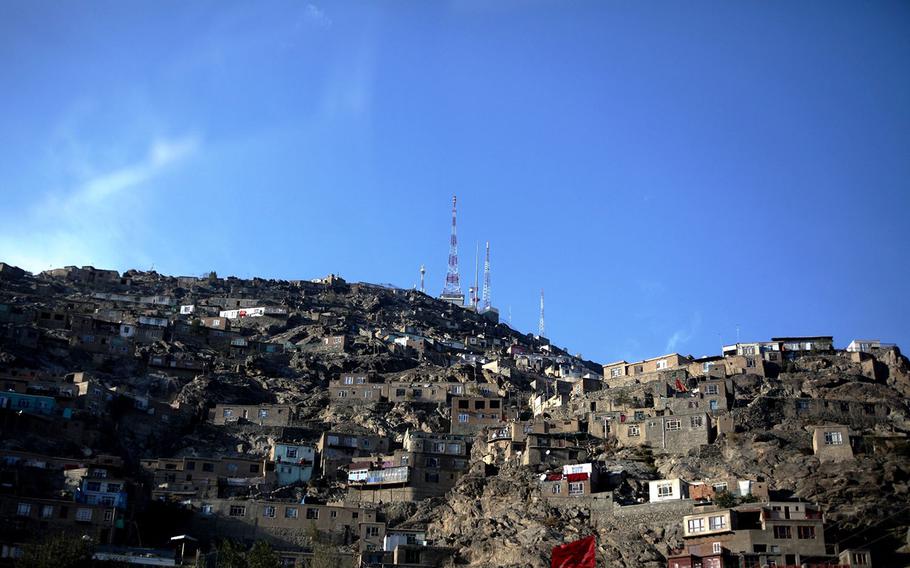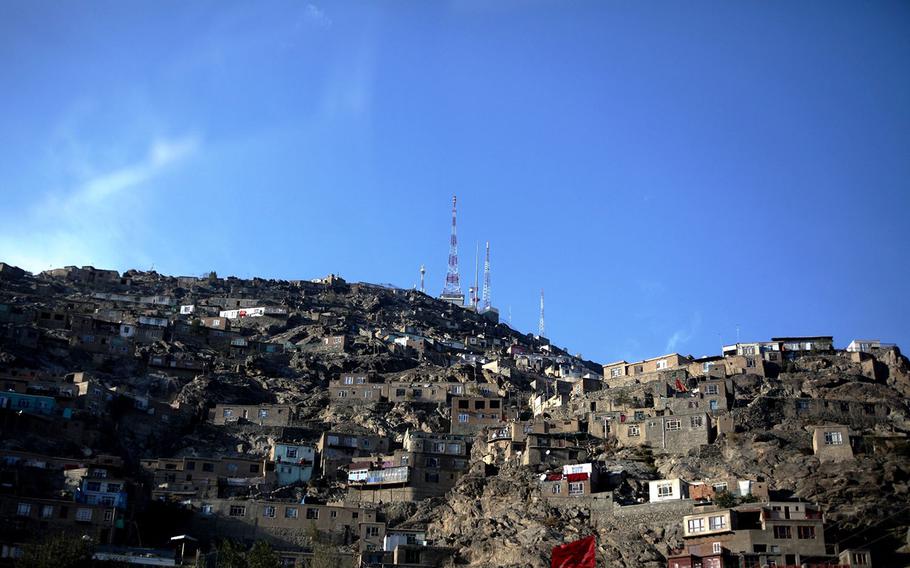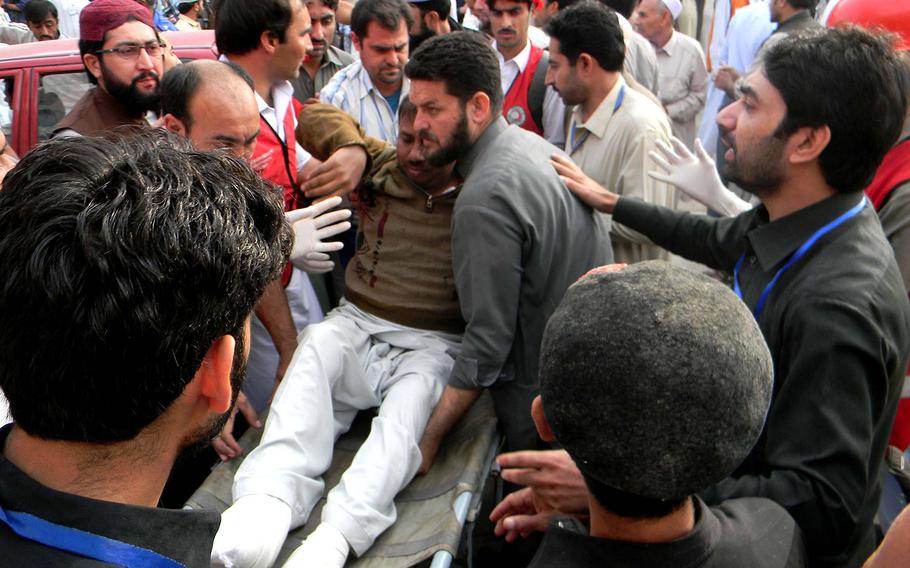 KABUL, Afghanistan — The Afghan government launched a major rescue and recovery effort Tuesday in remote areas of Afghanistan most devastated by a 7.5-magnitude earthquake a day earlier as the death toll more than doubled.
The NATO-led coalition was aiding the Afghan government's relief efforts.
Rescue workers in neighboring Pakistan also were struggling to reach areas affected by Monday's quake, centered in a remote area of northern Afghanistan.
The death toll in Afghanistan rose to at least 115, with 538 injured, President Ashraf Ghani said in a statement on Twitter. Casualty numbers were expected to rise further as rescuers move deeper into remote areas.
Mohammad Aslam Seyas, an official with the National Disaster Management Authority, called the temblor one of the largest in recent memory and said the government has launched major recovery efforts.
"We have a very big plan underway to reach out to those who are affected," Seyas said.
The quake rattled buildings for as long as 45 seconds and sent many people fleeing into the streets for safety in cities as far away as New Delhi in India. Power and communications networks were disrupted.
Afghan officials said 7,630 homes, 12 schools, 17 mosques and 20 office buildings were damaged across nine provinces.
In northern Pakistan, 237 people were reported killed and more than 1,500 injured, according to The Associated Press. There, at least 2,000 buildings were reported to have sustained damage.
Abdullah Abdullah, chief executive of Afghanistan's unity government, said international organizations were helping in the recovery, and officials at the State Department and the White House said they were ready to provide aid if needed.
On Tuesday, the NATO-led military coalition was working with Afghan aid officials, said coalition spokesman Col. Mike Lawhorn.
"Today, coalition forces helped their Afghan counterparts plan relief and evacuation efforts and provided limited reconnaissance to the Afghan National Defense and Security Forces in support of those efforts," he said in a statement.
The U.S. Agency for International Development said it was participating in relief assistance in coordination with the Afghan government and 15 partner organizations, including the International Organization for Migration, the World Food Program and the World Health Organization.
"The response is being led by the Afghan government, Herbie Smith, USAID's Afghanistan director, said in a statement. "Existing national and provincial response teams are making sure assistance is properly targeted and reaches Afghans affected by this tragedy,"
While the damage and casualties were widespread, the effects of this disaster appeared more limited than some past earthquakes in the region. An earthquake of roughly the same magnitude in northern Afghanistan in 2002 killed as many as 1,500 people, and more recent earthquakes in Pakistan and Nepal have killed thousands.
Among the hard-hit provinces was Nangarhar, where Khair Mohammad, 41, brought his injured son to the central hospital in the provincial capital of Jalalabad.
"We were finishing lunch, and suddenly there was a tremor. It was slow for a few seconds, then quiet for one or two seconds and then it started with much force," he said. He rushed out of the home with two of his youngest children, while his wife narrowly avoided being crushed by their collapsing roof. One son broke his leg after being trapped in a collapsed room.
In Takhar province, not far from the earthquake's epicenter in Badakhshan province, 12 girls died in a stampede as they tried to leave a high school.
The Taliban released a statement online calling on members to provide help and not to impede recovery efforts.
The insurgent group controls swathes of territory in the most-affected areas of northern Afghanistan, complicating government relief efforts.
The Taliban statement said militants were ordered to help those in need and facilitate relief efforts. It called on "our good-willed countrymen and charitable organizations to not hold back in providing shelter, food and medical supplies to the victims of this earthquake."
Government officials did not say whether rescuers were venturing into Taliban-controlled territory.
Zubair Babakarkhail contributed to this report.
smith.josh@stripes.comTwitter: @joshjonsmith
---
---
---
---