29 soldiers to receive Purple Hearts for injuries in Iranian missile attack
by
Caitlin M. Kenney
Stars and Stripes
May 5, 2020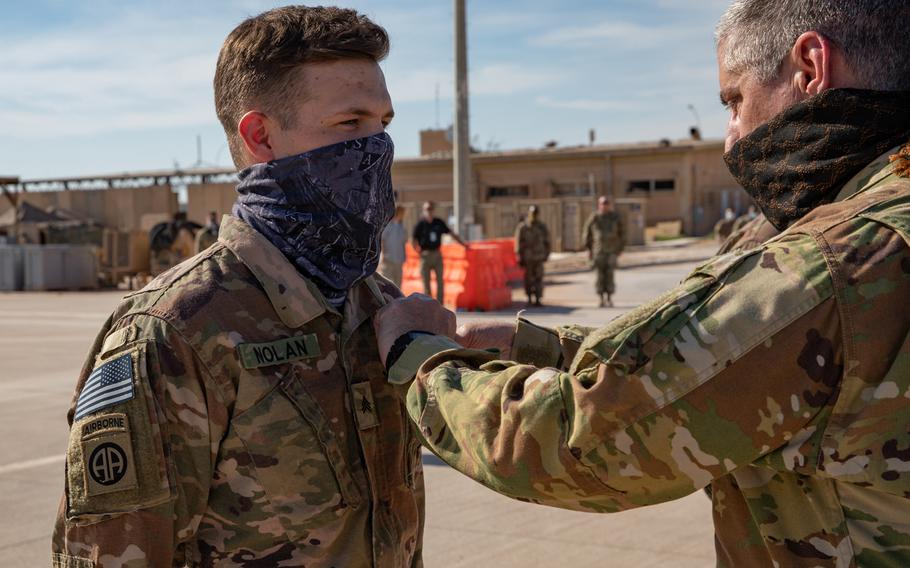 Twenty-nine U.S. soldiers are to be awarded Purple Hearts after sustaining brain injuries in the Iranian missile attack in January on al Asad Air Base in Iraq, U.S. Central Command announced Monday.
Six of the medals have already been awarded in Iraq and Kuwait on Sunday and Monday, Navy Capt. Bill Urban, a CENTCOM spokesman, said in a statement. The remaining medals will be presented later this week.
The Pentagon had reported 110 service members were diagnosed with mild traumatic brain injuries from the missile attack on Jan. 8. Some of the injured troops were transported Germany and on to the United States where they received treatment as outpatients at either their home stations or at Walter Reed National Military Medical Center in Maryland.
The Purple Heart medal is awarded to service members who were wounded or killed in action during combat or hostiles. Each military service determines the eligibility criteria for personnel to be recommended for the award.
"It is important to note that a traumatic brain injury diagnosis does not automatically qualify a service member for Purple Heart eligibility or awarding," Urban said in the statement.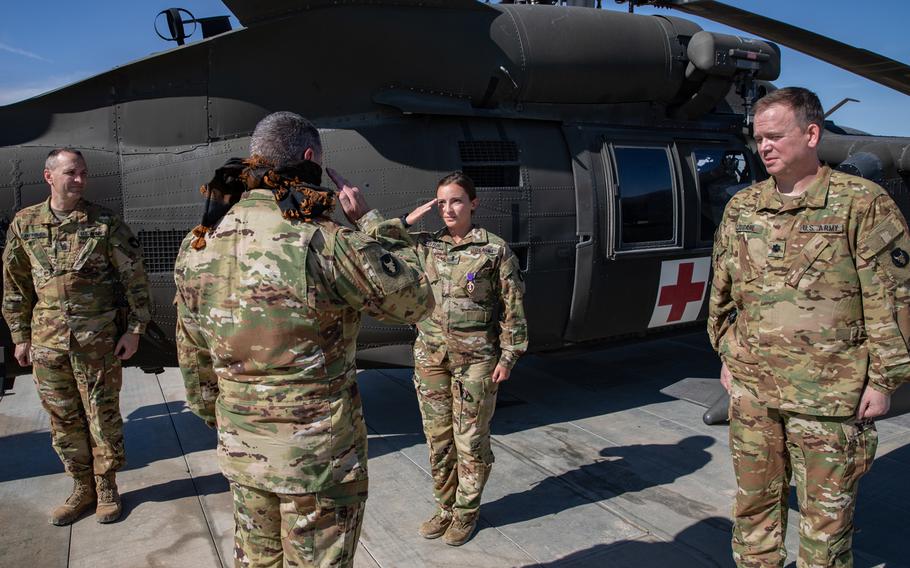 Units submitted award packages for troops who were injured and might be eligible for the medal to a review board set up by the Operation Inherent Resolve joint task force, which oversees the mission in Iraq.
A total of 80 award packages were received and evaluated according to Army and Air Force eligibility criteria, Urban said. The 29 medals for soldiers were approved by Army Lt. Gen. Pat White, the commander of Operation Inherent Resolve.
White recommended against Purple Heart medal submissions for two airmen. The submissions have been sent to Air Force Lt. Gen. Joseph Guastella, the Air Force Central Command commander, who is the final approving authority for airmen, according to Urban.
The Iranian attack came after a U.S. drone strike Jan. 3 that killed Gen. Qassem Soleimani, the commander of Iran's Islamic Revolutionary Guard Corps, who was responsible for the deaths of American service members in Iraq and throughout the Middle East.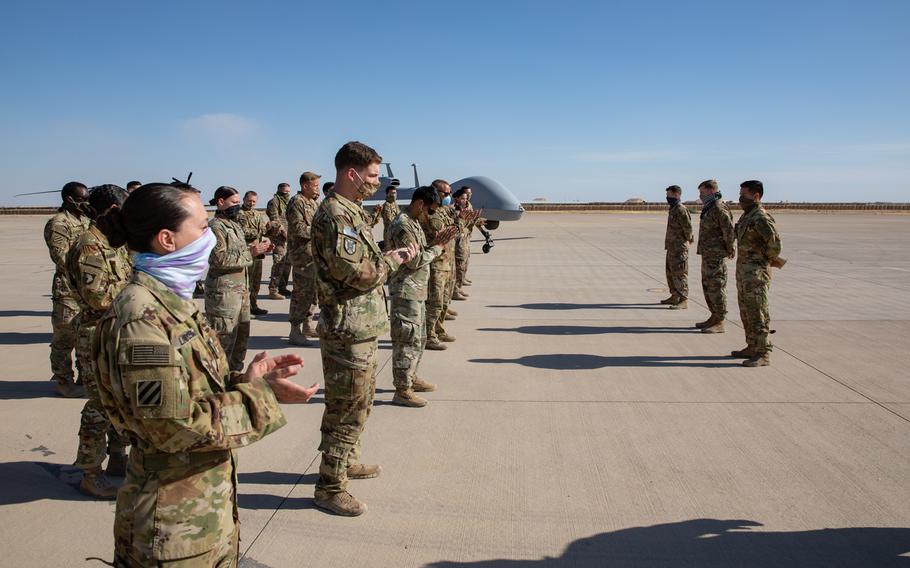 President Donald Trump originally claimed the day after the Iran attack, which launched more than a dozen missiles at two Iraqi bases, that no American were harmed. However, the number of injured troops grew in the days and weeks after the attack due to the nature of traumatic brain injuries, where symptoms can manifest or worsen over time.
Trump also downplayed the traumatic brain injuries suffered by troops, arguing they were less severe than limb amputations.
"I heard they had headaches and a couple of other things. I can report it is not very serious," Trump said Jan. 22 at a news conference in Davos, Switzerland.
Common symptoms of mild traumatic brain injuries include headaches, balance problems, slowed thinking, anxiety, and depression, according to the Defense and Veterans Brain Injury Center. Recovering from a brain injury is unique to the individual, but it can take days or weeks for symptoms to be resolved.
Twitter: @caitlinmkenney
---
---
---