2 US troops killed in insider attack in east Afghanistan
---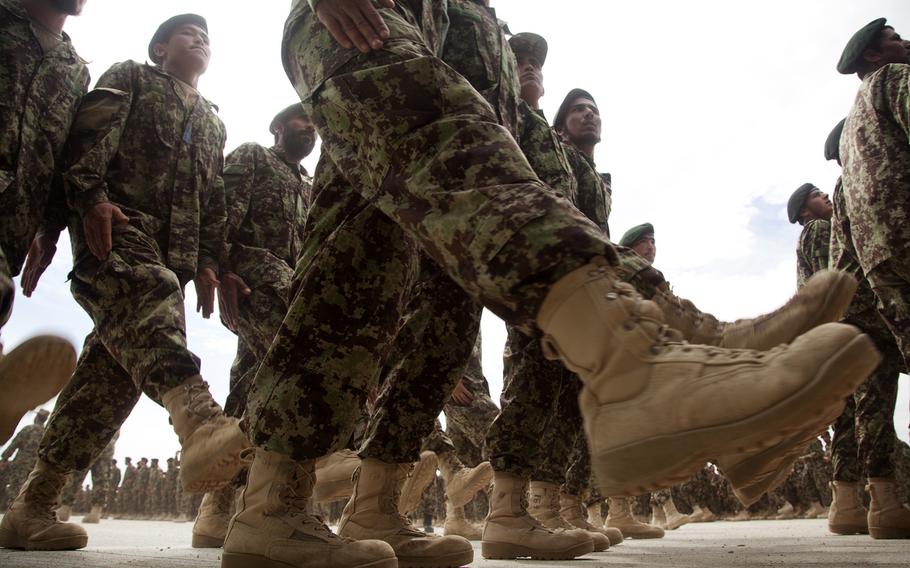 KABUL — Two assailants in Afghan military uniforms shot dead two American servicemembers Wednesday, according to a Department of Defense official, in the first such attack of the year.
The attack occurred in eastern Afghanistan, the NATO-led International Security Assistance Force said in a statement, which did not specify the nationalities of those killed. But in Washington, a DOD official who spoke on condition of anonymity said both were Americans.
The number of insider attacks — in which Afghans in uniform turn their weapons on their international counterparts — has dropped sharply since 2012, when more than 60 foreign troops were killed and many more injured. The crisis prompted additional security measures and increased cultural training among foreign troops, and NATO temporarily suspended joint operations with their Afghan counterparts.
As Afghan troops have taken over much of the day-to-day fighting in the country, foreign deaths have fallen. Counting Wednesday's shooting, so far this year at least 11 coalition troops have been killed in Afghanistan, according to iCasualties.org.
Stars and Stripes reporter Jon Harper contributed to this report.
druzin.heath@stripes.com Twitter: @Druzin_Stripes
---
---
---
---