11 killed in Afghan attack on group fighting Islamic State
---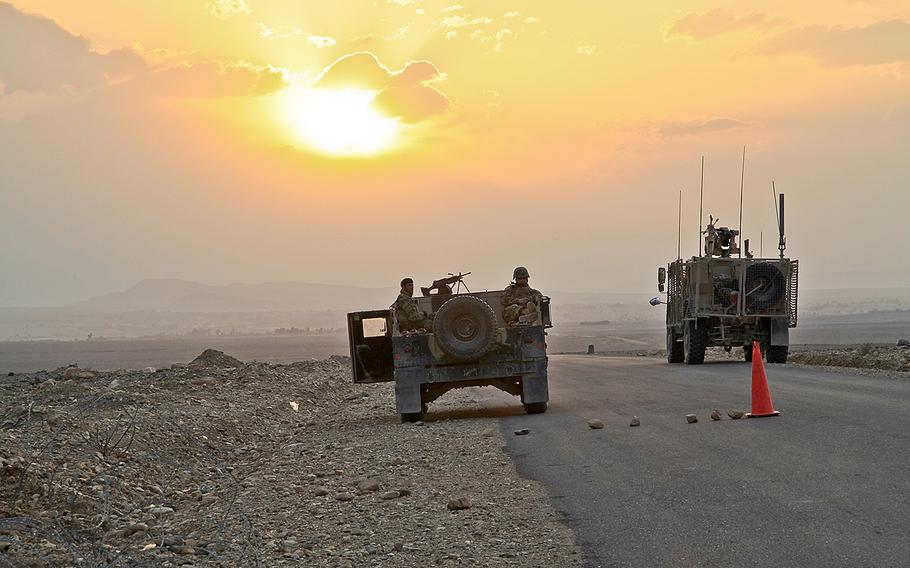 KABUL, Afghanistan — Eleven people were killed and 22 injured, including four children, when a suicide car bomber detonated his vehicle in a remote eastern province, local officials said.
Menadaar Sayar, a commander of a local militia fighting against adherents to the Islamic State group in Nangarhar province, said on Tuesday the bomber had targeted another militia commander named Dehqan, who was among the wounded.
Gen. Zarawar Zahid, the chief of police in Nangarhar province, said women and children were among the dead and injured, The Associated Press reported.
The attack took place in the Nazyan district, near Afghanistan's border with Pakistan. Some of the wounded were in critical condition, Sayar said.
Sayar said he suspected the Islamic State was behind the attack because the local militia, called a people's uprising, was starting to fight the terrorist group. The militia is led by Haji Zahir Qadir, deputy speaker of the lower house of the Afghan parliament.
Eastern Nangarhar has seen heavy fighting in the last several months as Taliban and Islamic State fighters have fought each other and government forces there.
In a separate event in Nangarhar province on Monday, Afghan border guards discovered nearly 10,000 kilograms of ammonium nitrate, a key component in making explosives like those used in car bombs, according to an Interior Ministry statement.
The explosives were discovered in a Pakistani truck transporting fresh fruits into Afghanistan at the border crossing in Torkham. Two suspects were arrested, the statement said.
Zubair Babakarkhail contributed to this report
garland.chad@stripes.com Twitter: @chadgarland
---
---
---
---