With face shields and extra planning, Chinook pilots take to the skies in Germany
---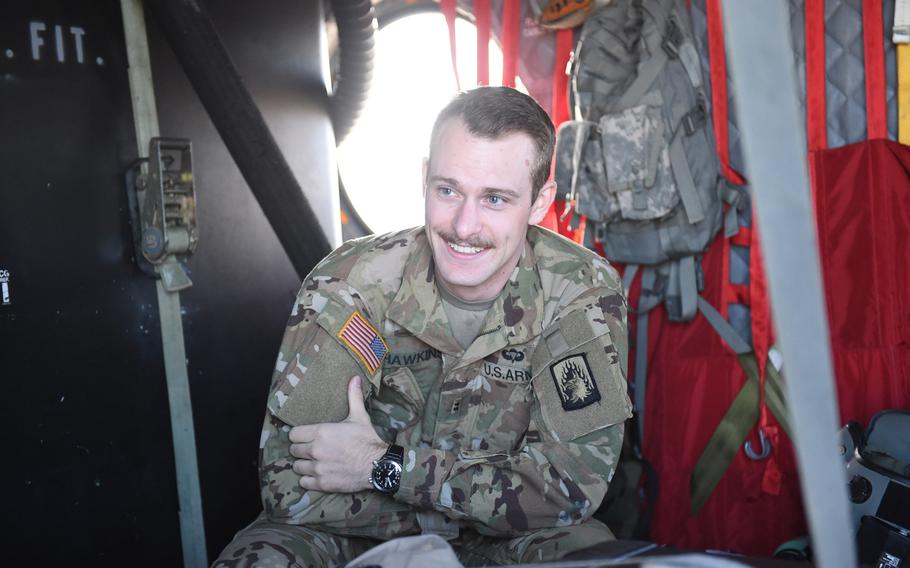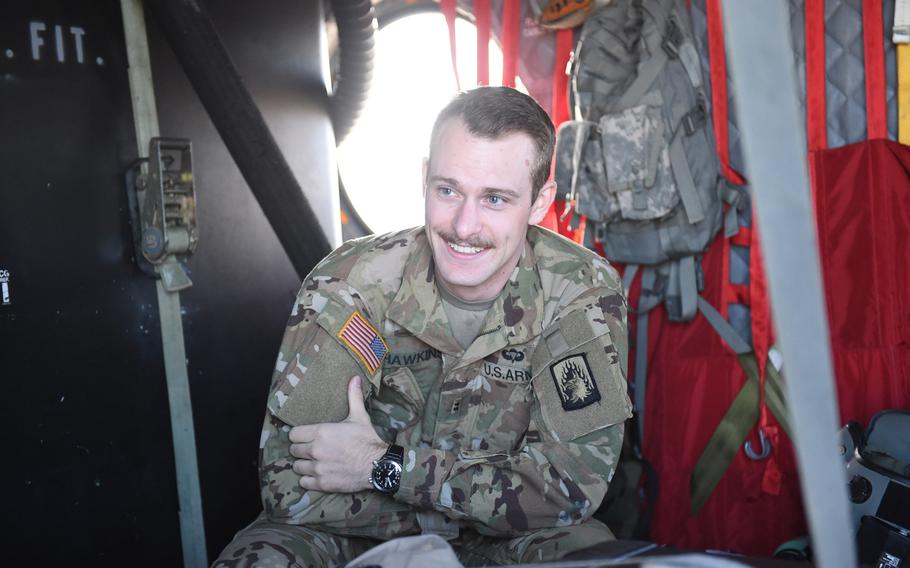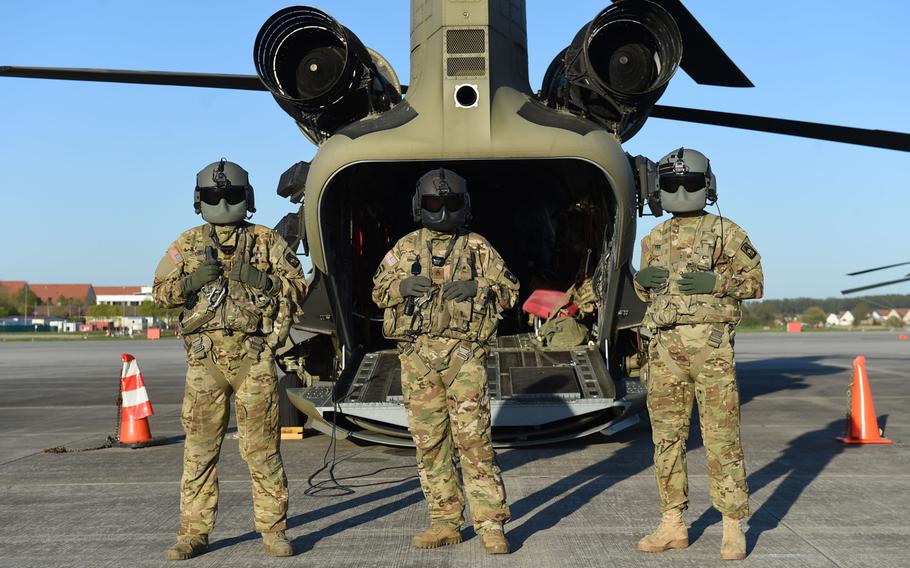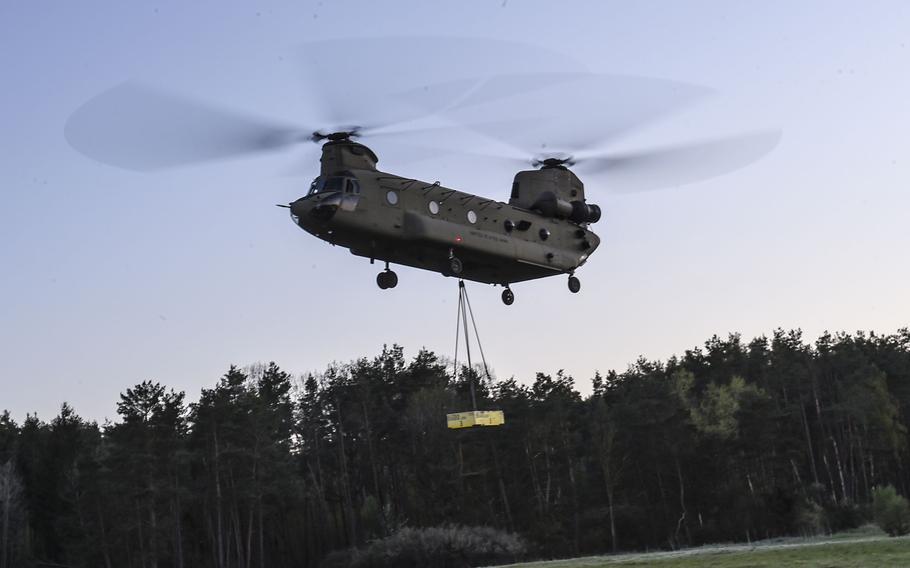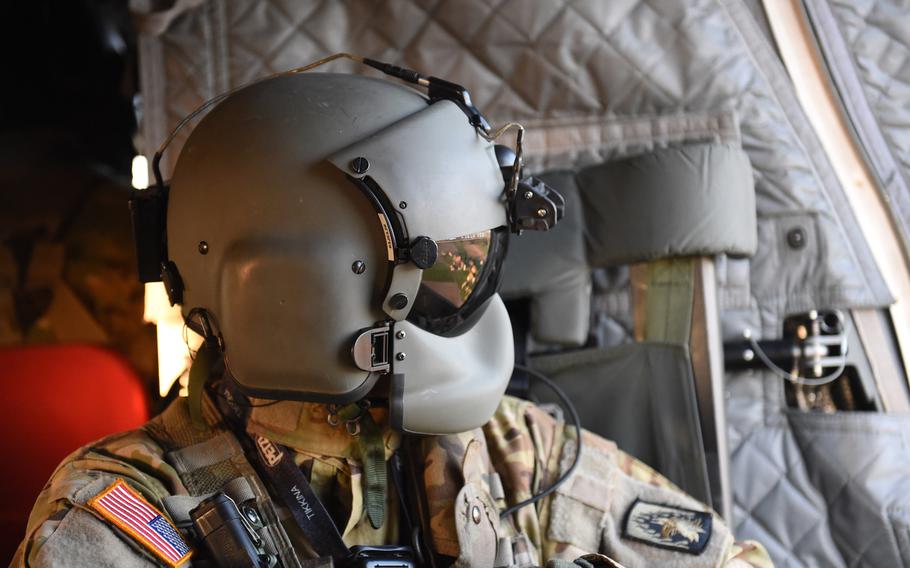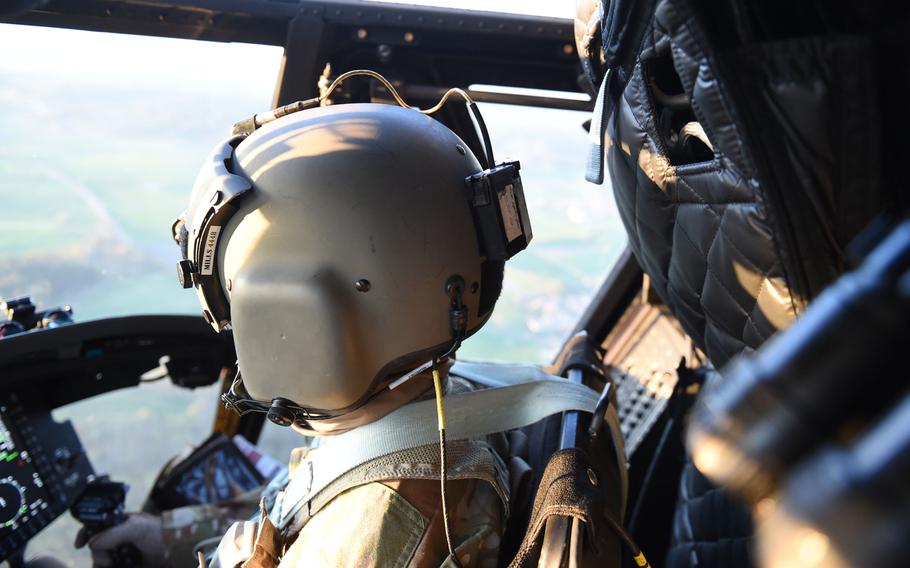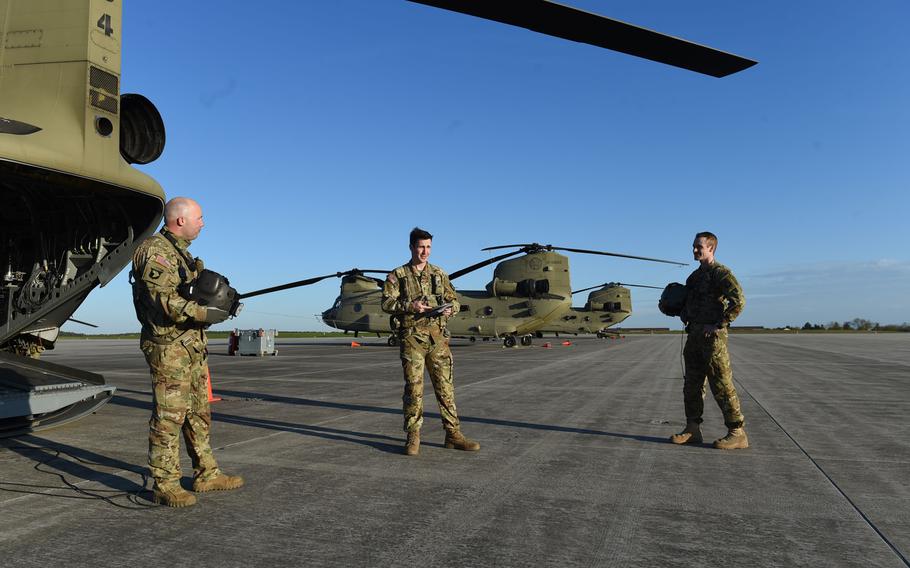 ANSBACH, Germany — It would have been routine training on Chinook helicopters in pre-coronavirus times, but the exercise soldiers with the 12th Combat Aviation Brigade took part in Monday required extra preparation and equipment to prevent the virus from spreading.
Wearing face masks and protective plastic shields, pilots and crew members affixed and hauled a sling load beneath the Chinook and practiced landing in low visibility conditions between Ansbach and the Oberdachstetten training area, a 10-minute flight away.
"We had our crew members install face shields on the helmets to protect ourselves, and we take all the preventative measures of washing our hands, using hand sanitizer during the pandemic," said Chief Warrant Officer 2 Dylan Hawkins, an aviator with the brigade.
The coronavirus pandemic also has forced soldiers to take longer planning their training sessions, said Staff Sgt. Elijah Joice, a flight engineer instructor with the 12th CAB.
"We have to do a little more deliberate planning to make sure we aren't bringing additional people" on the aircraft for maintenance, Joice said. "Our flight schedule suffers in a way because we cannot train as much as we normally do."
In pre-coronavirus times, or "when the world isn't ending," the soldiers would have flown more "and whoever isn't flying would be taking care of all the associated maintenance," brigade spokesman Maj. Robert Fellingham said.
Still, with careful planning, teamwork, and face masks and shields, the soldiers have been able to get in their required flight hours and maintain their skills, Hawkins said.
"If anything, [the virus] has slowed down the process a little bit," he said. "But with us being adaptive, we put on the face shields and adjust to all the changes."
---
---
---
---