Wiesbaden volunteers stitch up hundreds of face masks to fight coronavirus
by
David Edge
April 23, 2020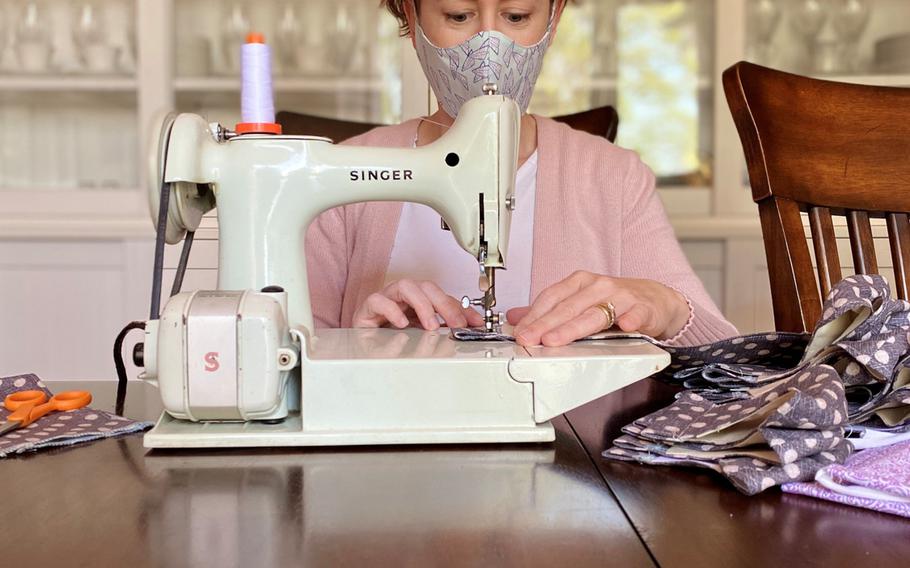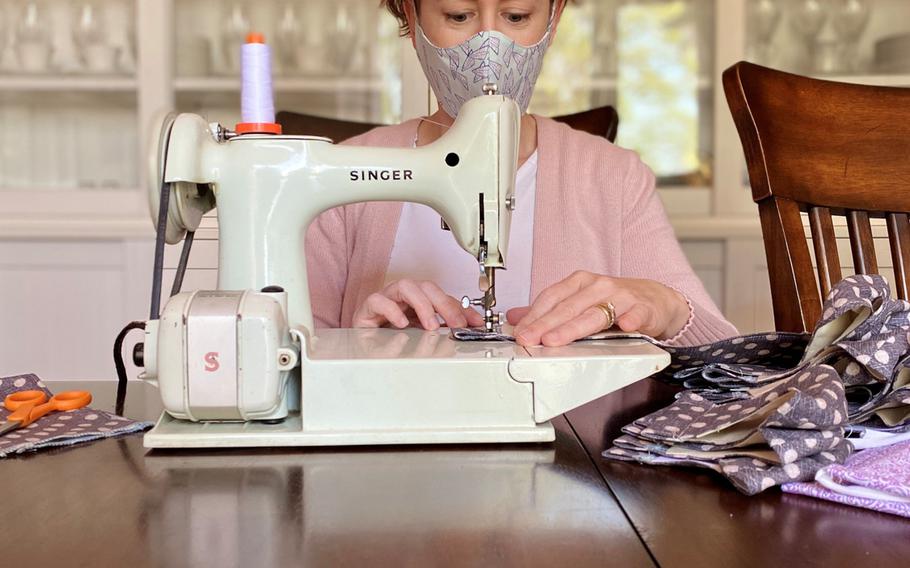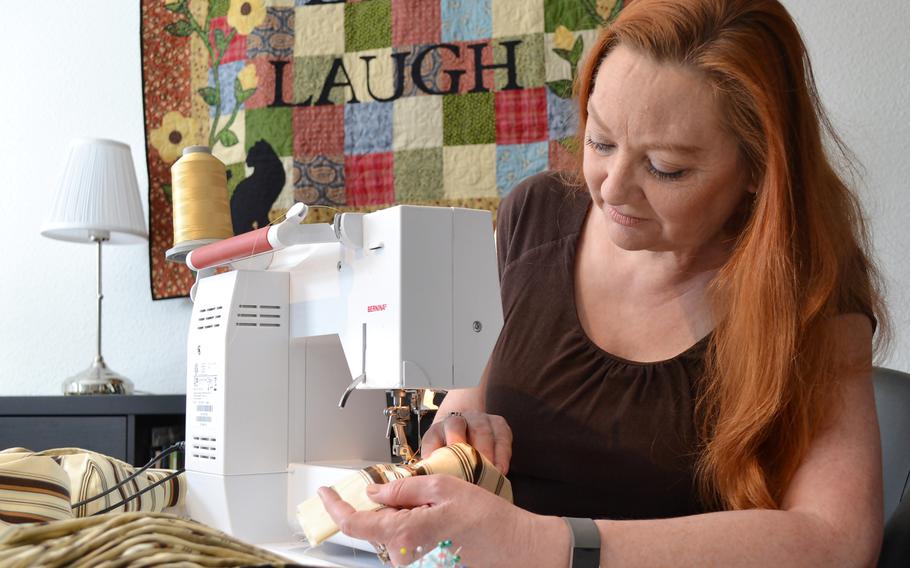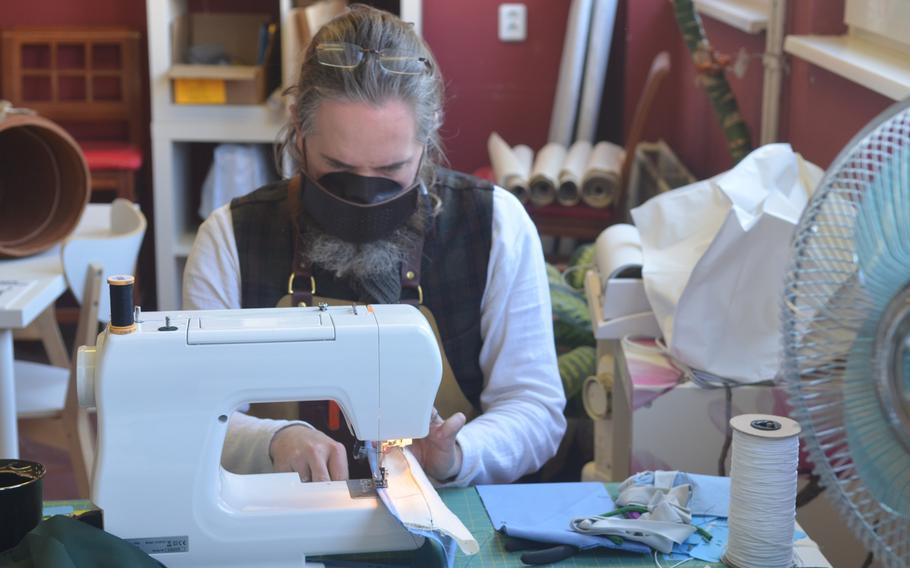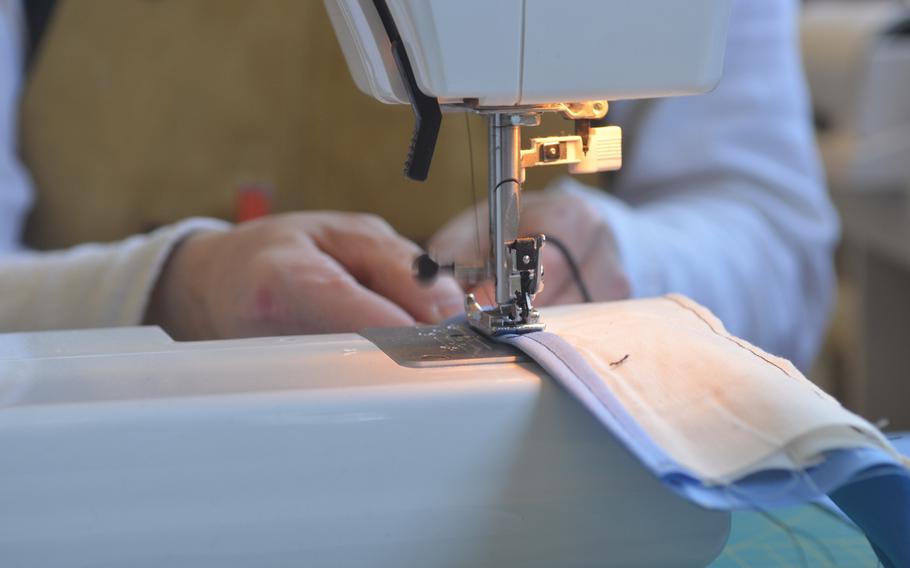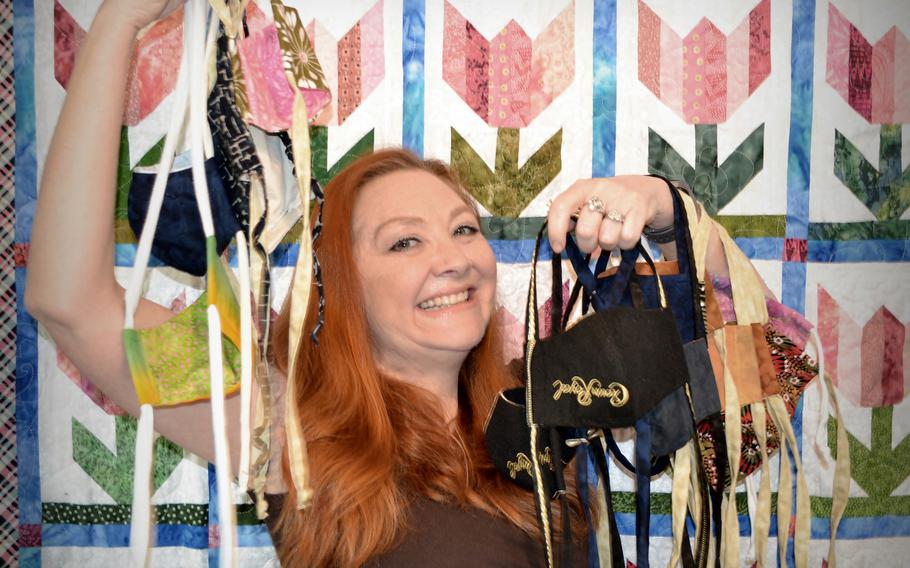 Stars and Stripes is making stories on the coronavirus pandemic available free of charge. See other free reports here. Sign up for our daily coronavirus newsletter here. Please support our journalism with a subscription.
WIESBADEN, Germany — Volunteers in Wiesbaden have made more than 500 face masks that they've been giving away since one of them saw commissary workers using scarves and bags as protective coverings against the coronavirus.
"I just thought that we could do better," said Angelin Nicholson, one of the volunteers from the Wiesbaden Arts and Crafts Center, located on Clay Kaserne, who have been sewing face masks since April 1. "Now, whenever I go to the commissary, I hand out 10 or 20 masks to whoever needs one."
Most of the masks that the volunteers are making go to base workers who come into close contact with others as part of their jobs, such as those who work in Child Youth Services and military lodging. Others are donated to the Red Cross, said Erik Kraemer, the manager of the Arts and Crafts Center.
The center has also filled a paid order for 200 face masks for the 522nd Military Intelligence Battalion, and a smaller order for a business on base, although those masks were not made by volunteers.
The masks allow the Wiesbaden military community to meet Defense Department guidance that calls on people on military property to wear "cloth face coverings when they cannot maintain six feet of social distance in public areas or work centers."
Wearing masks like the ones being made from household materials by the Wiesbaden volunteers can help by preventing asymptomatic people from spreading the coronavirus when they cough or sneeze, the Centers for Disease Control and Prevention says.
The masks Nicholson and other volunteers are sewing and giving away to base workers are made from cotton, with a slot where filters — made from a fabric similar to dryer sheets — can be inserted. The filters can be removed and replaced, allowing the masks to be washed and reused.
With no let-up in demand for masks, the volunteers are facing a supply crunch for the raw materials needed to make them, Kraemer said.
"What we need is tightly woven, 100% cotton fabric and nonwoven interweaving," the fabric from which the filters are made, he said. "Some of the volunteers are using their own supplies, but we are very quickly running out of supplies to make the masks."
To volunteer Nicole Sewell, having to delve into her own material to make masks is not an issue.
"I knew that I had the means and the know-how to help so it became very important to me to make masks for the local community," she said.
All of Germany's states in recent days have passed legislation that makes wearing masks while shopping or taking public transportation mandatory. In Hesse, where Wiesbaden is located, the law will take effect Monday.
Stars and Stripes reporter Marcus Kloeckner contributed to this report.