Wiesbaden's 'Dirty 30' duathlon tests athletes' running, biking mettle
---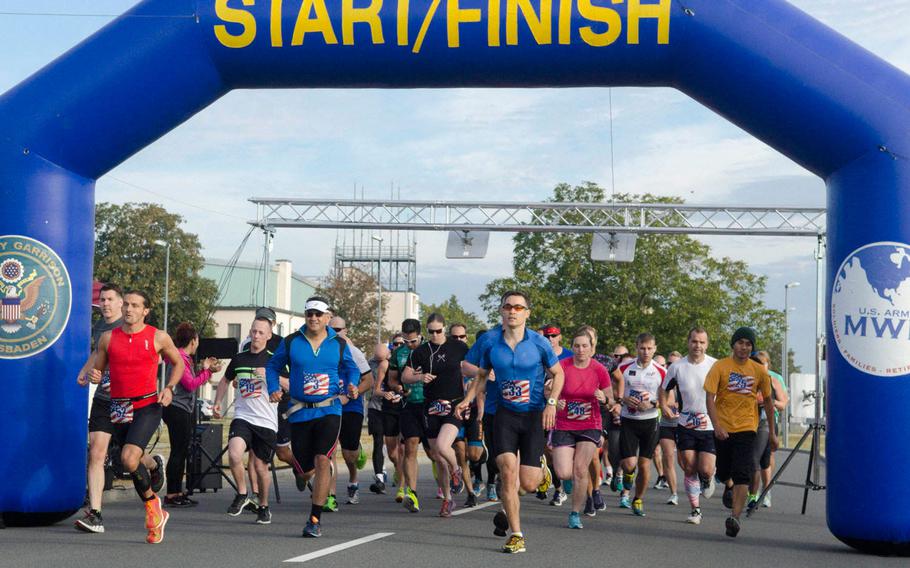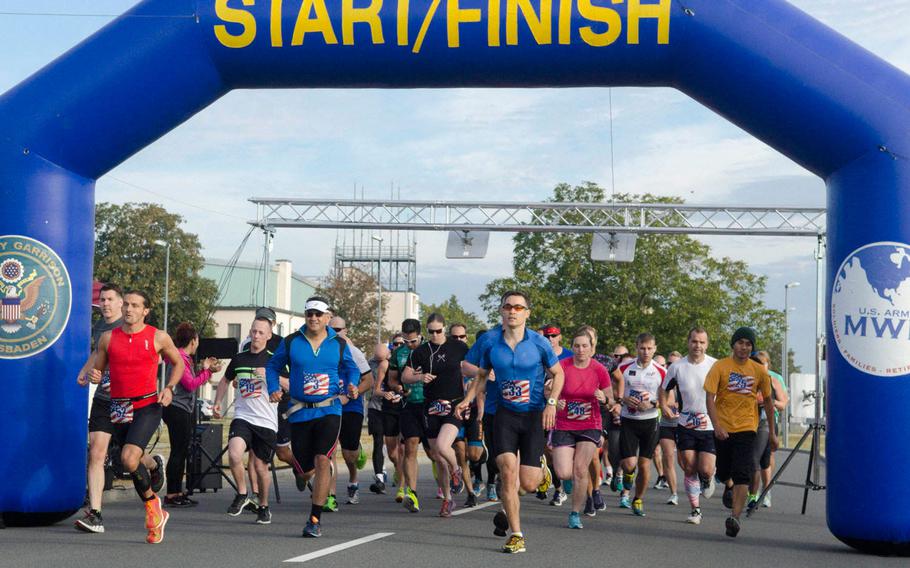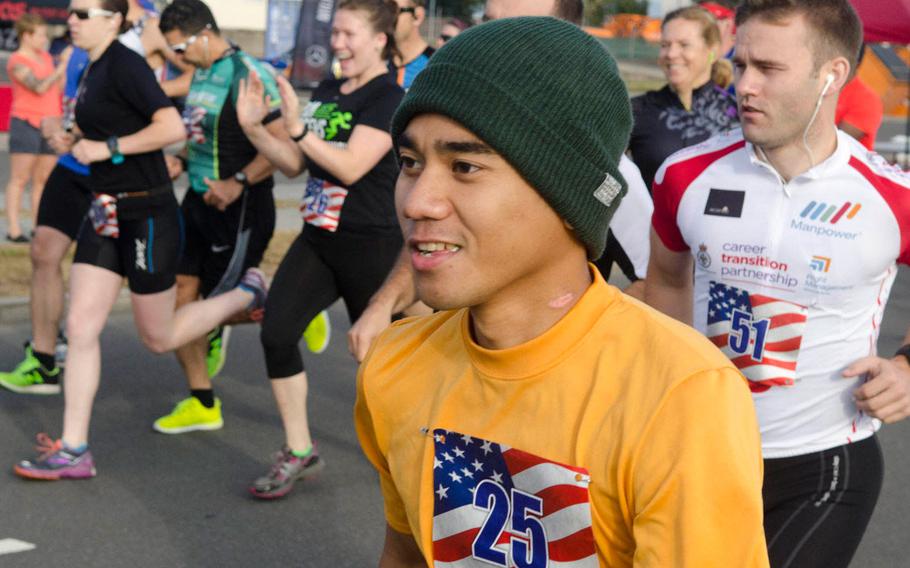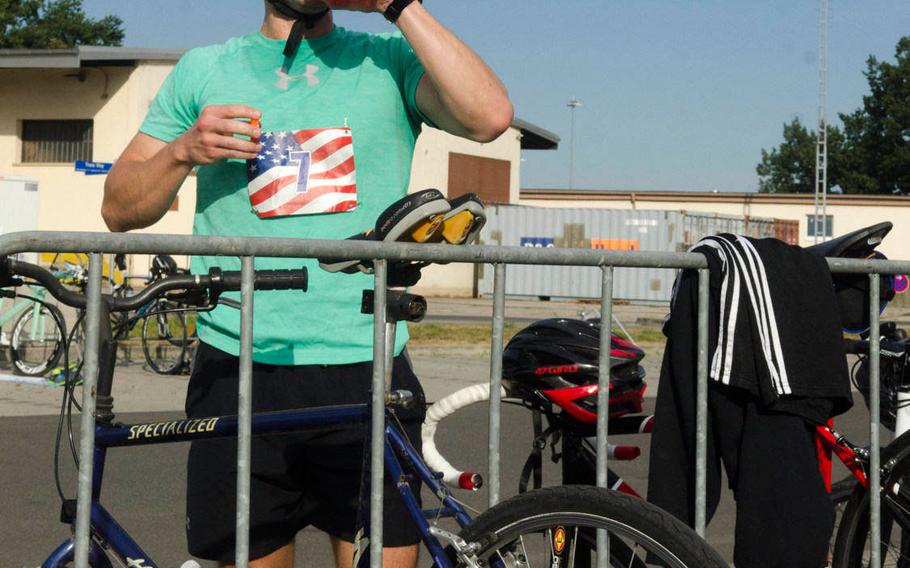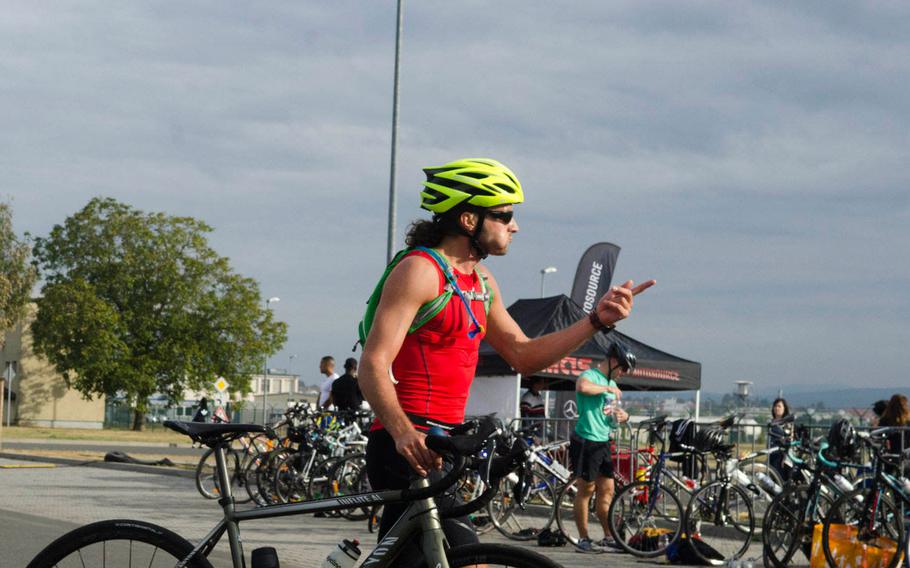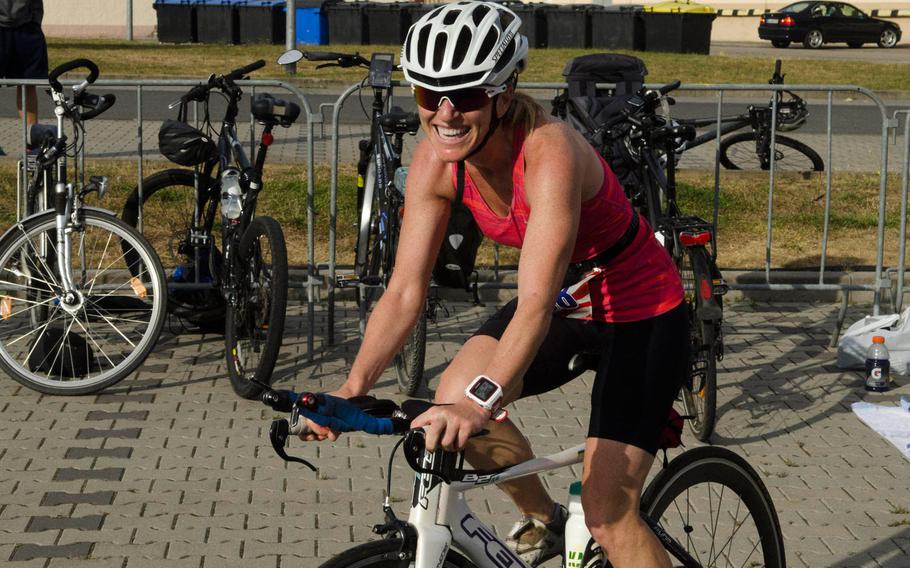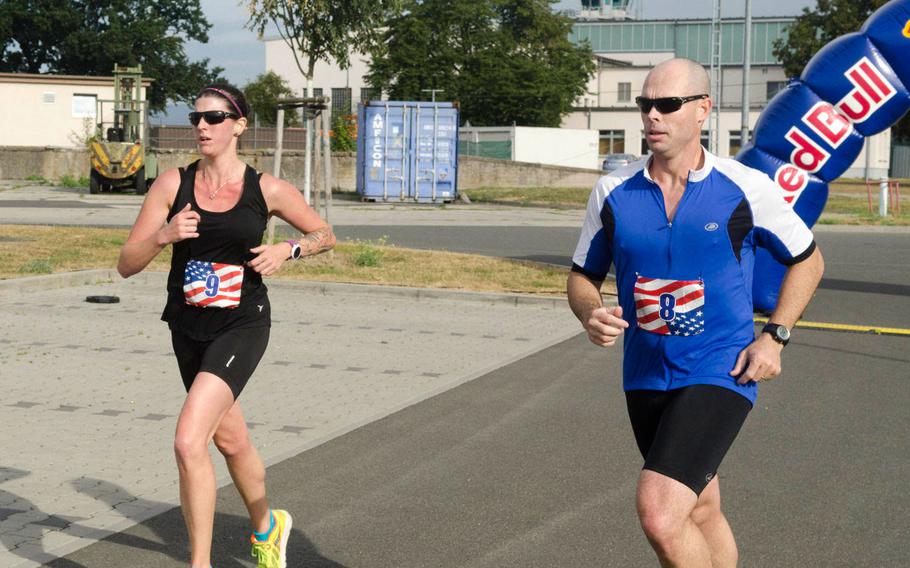 WIESBADEN, Germany — Taking advantage of a beautiful late-summer morning, more than 50 fitness enthusiasts gathered on Saturday near Clay Kaserne's gym for a demanding 30-mile course that would test their resolve as runners and as bikers.
The competitors, made up of active-duty servicemembers, civilian workers and family members, took on a pair of five-mile runs which bracketed a 20-mile bike course around the installation near Wiesbaden.
This was the garrison's second annual duathlon, said Maria Diaz, the installation's fitness coordinator. Logistics dictated it skip the swimming portion found in traditional triathlons.
"We created it last year because we hadn't had a combination sport in a long time, so we wanted to bring something new to the community," Diaz said. "We decided, because we don't have a swimming pool handy, to go ahead and do a bike and run race."
Richard Gifaldi, with the U.S. Army Corps of Engineers, was the overall and men's winner with a time of just over two hours and four minutes. Amy Bugala, a public affairs specialist with USAG Wiesbaden, came in tenth overall and took the women's title with a time of 2 hours, 27 minutes and 43 seconds.
The perfect weather — not too hot and with a little cloud cover — came as a relief for Diaz after poor weather affected the inaugural race last year.
"More people signed up this year, we had a total of 51," she said. "It's about ten more than we had last year. We had people drop out last year because of the bad weather on the day of the race."
---
---
---
---