Wiesbaden JROTC earns top honors at drill competition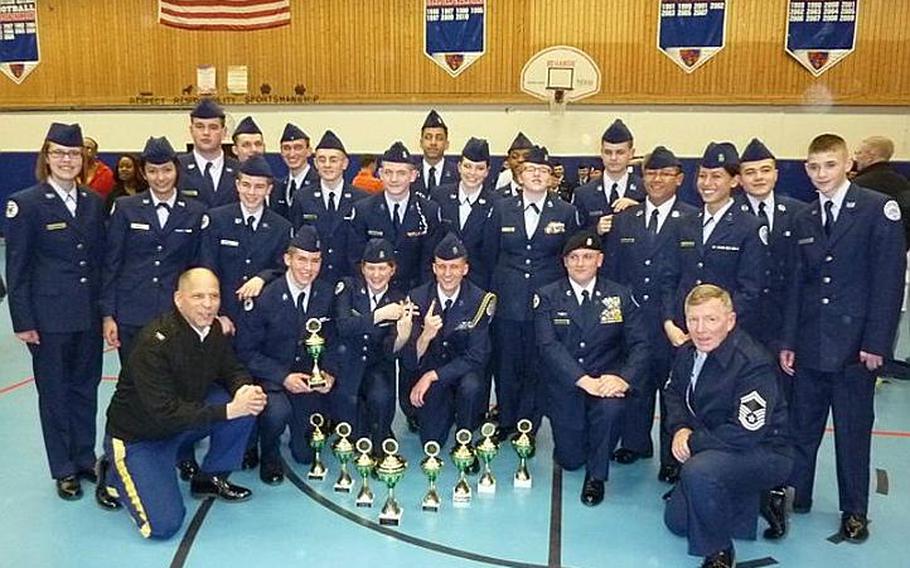 WIESBADEN, Germany — Wiesbaden High School's JROTC drill team bested 11 other squads Saturday at the annual Air Force/Navy JROTC Drill Competition at Ramstein Air Base.
The Wiesbaden team replaced Ramstein as team champion at the Department of Defense Dependents Schools' tournament for Junior Reserve Officers' Training Corps programs in Europe, which organizers call their Super Bowl. Aviano placed second and Lakenheath third.
Individual standouts for Wiesbaden included: senior Christopher Morton, best unarmed team commander; junior Mhairi Terra, best saber team commander; and junior Dakota Hendrix, best armed team commander.
The competition is guaranteed to have a new winner next year: Wiesbaden will switch from an Air Force-affiliated JROTC program to an Army program next year.
From staff reports