Web-enabled birds and dogs could extend battlefield networks, military researchers say
---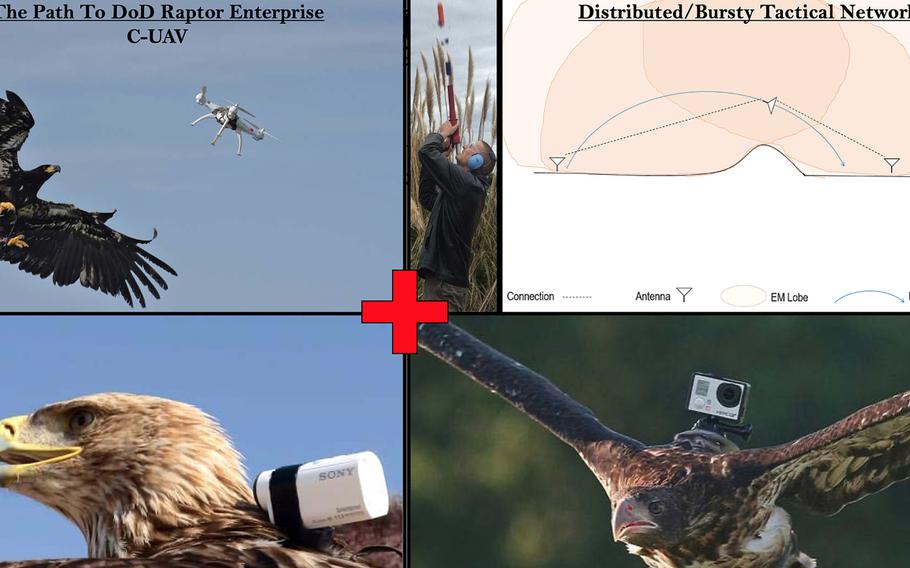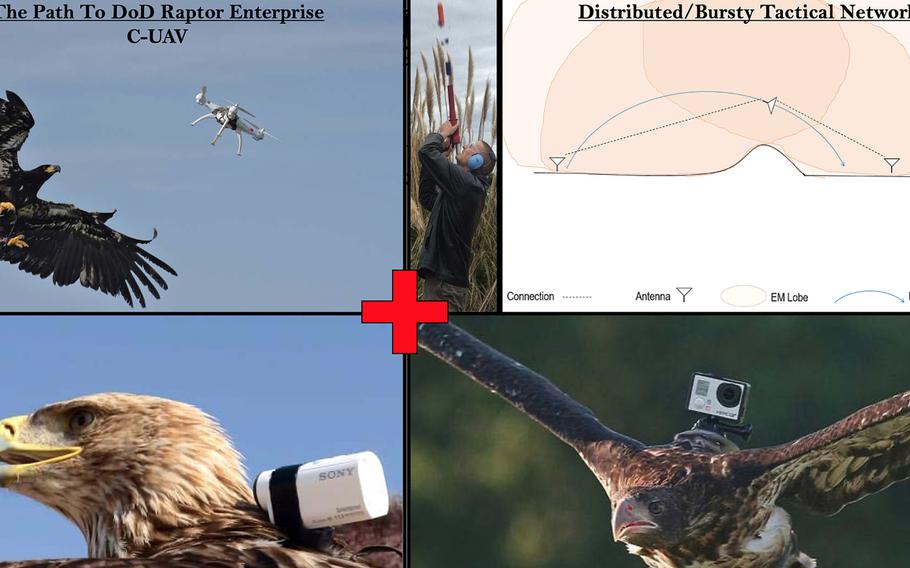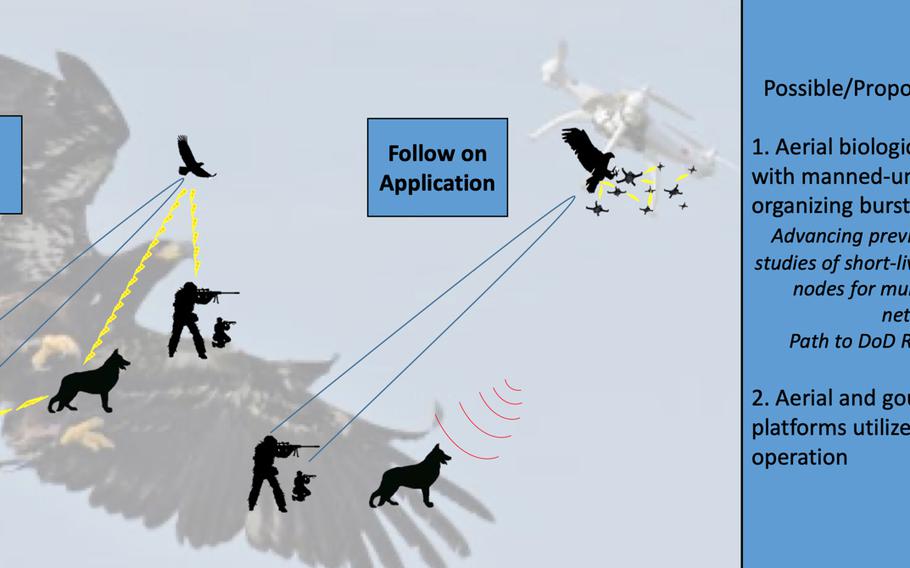 Web-enabled birds and dogs could help unleash rapidly changing battlefield communications networks that would be hard for enemies to detect and jam, military researchers said.
The concept involves "networks with living nodes and links," such as animals and people, alongside aerial and terrestrial drones, said Alex Bordetsky, director of the Naval Postgraduate School's Center for Network Innovation and Experimentation.
The distributed mesh-like network would allow short bursts of communication before quickly disappearing.
"I named it 'networks that don't exist' — meaning that they don't exist for noticeable period(s) of time or within well-defined areas of space," he said in a statement Monday. "They move quickly, from one place to another."
Trained birds and dogs fitted with small devices offer advantages over drones because they're less noticeable and can't be sidelined by electronic countermeasures such as GPS jamming, the school said.
The research comes as the Defense Department prepares for potential adversaries capable of detecting, locating and targeting operations via electronic signatures on the battlefield.
Russia, for example, has reportedly used electronic warfare and cyberattacks in the conflict in eastern Ukraine, sending targeted text messages meant to demoralize their adversaries or honing in on a formation's electronic signals before firing an artillery barrage.
The idea for incorporating birds of prey as mobile relays to improve tactical networks combines two strains of research previously undertaken at NPS with a third phenomenon developing in civilian falconry, Marine Corps Maj. Joshua Freedman said in an April 2018 conference at the NPS campus in Monterey, Calif.
One of those concepts used a modified grenade launcher to fire a device into the air, where it hung from a small parachute and relayed bursts of data to connect ground nodes.
Freedman and Maj. Justin Murphy took the concept of using falcons for a similar function from research into the use of trained birds to detect and take down small drones, and the trend of falconers strapping tiny video cameras to their birds, Freedman said. They also suggested dogs could be used for ground-based network hubs.
The Marines worked with Bordetsky and his colleague Eugene Bourakov, who NPS said have researched tactical mesh networks for most of the past two decades.
Their use on the battlefield could allow systems to link up without an internet connection that would be easily detected by an adversary.
In June, the team plans to launch a small satellite payload into low orbit to test the networking capabilities of fast-moving relay nodes in space.
"In modern warfare you have nothing if you do not have network," said Bourakov, chief engineer at NPS's Center for Network Innovation and Experimentation.
garland.chad@stripes.com Twitter: @chadgarland
---
---
---
---