Watch for toxic caterpillars and more ticks in Europe, Army public health says
by
Jennifer H. Svan
June 18, 2020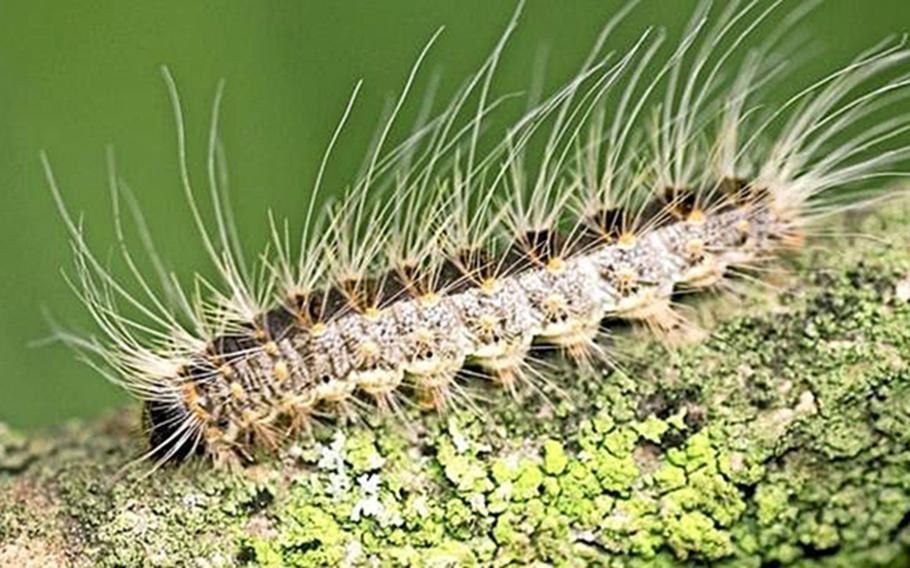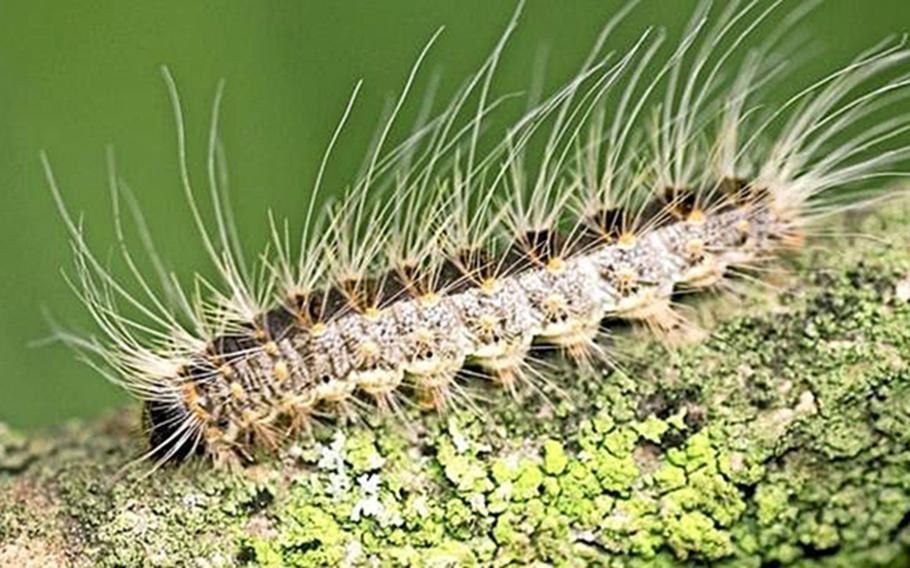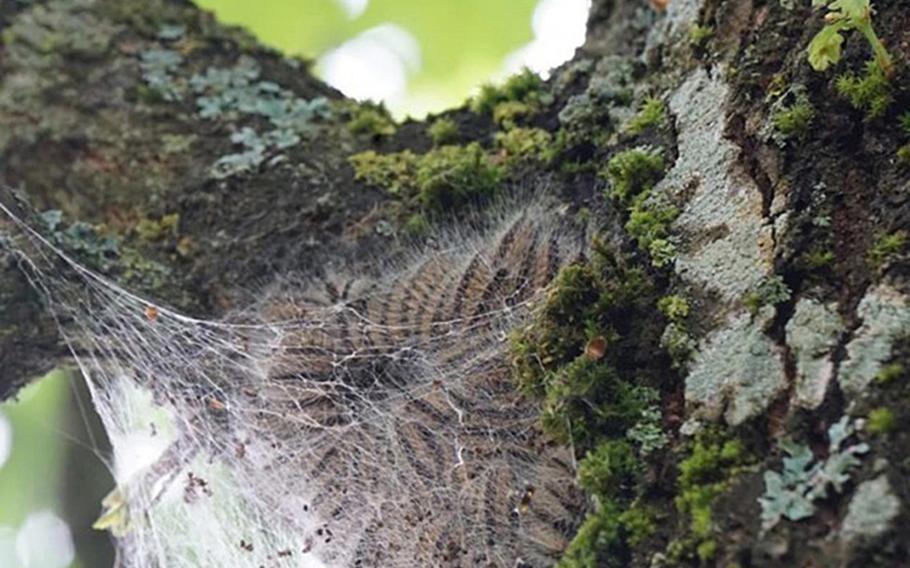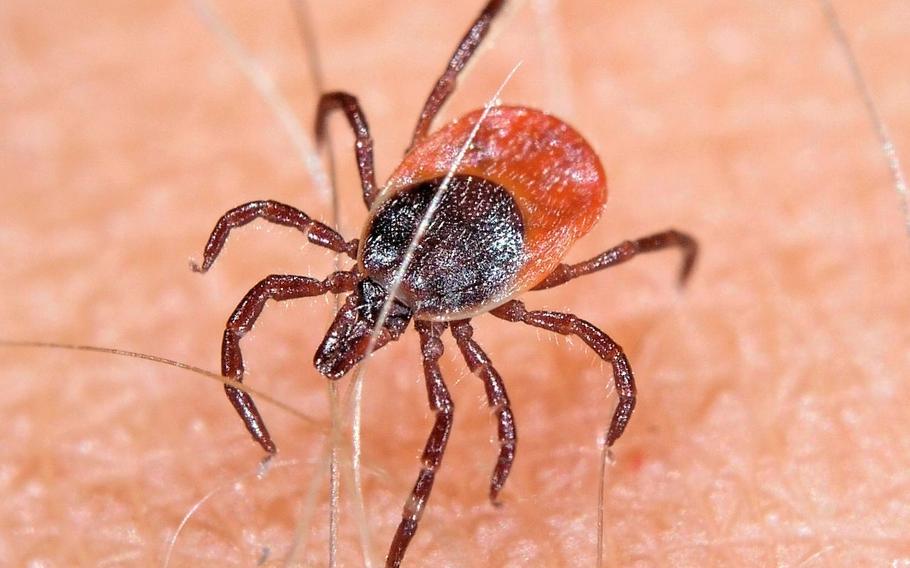 KAISERSLAUTERN, Germany — A hairy, toxic caterpillar frequently found in forests and a rising tick population have Defense Department health commands in Europe warning families to take precautions while outdoors in the months ahead.
The oak processionary moth caterpillar, whose fine bristles can trigger allergic reactions, such as painful rashes and breathing problems, should be avoided, said Army Captain Megan Heineman, chief of entomology for Public Health Command Europe.
But of greater concern are ticks, whose bite can cause serious illness and whose population has exploded after a mild winter and an unusually warm spring, she said.
"We've had ticks emerging early and in large numbers," Heineman said. "I think also … because of COVID, people are going outside into tick habitat more. Those combinations have made a nice recipe of an increase of tick bites and potential for tick-borne diseases in our community."
Ticks can carry bacteria that cause illnesses such as Lyme disease, which if left untreated can affect the heart, nervous system and joints, and tick-borne encephalitis, an inflammation of the brain.
Of 91 ticks tested by the public health command since January, nine have been found to have the Borrelia bacterium that causes Lyme disease — two more than during the whole of last year.
There have been six cases of Lyme disease in DOD personnel in Europe this year, the command said.
TBE, which can cause long-term neurological complications, is more common in the German state of Bavaria than in Rheinland-Pfalz, Heineman said.
Coming into contact with processionary caterpillars is unlikely to cause death or severe illness but will cause discomfort.
Found in oak trees until July or so, the caterpillars have a black stripe down their backs and are covered with long, grayish-white hairs that contain a toxin.
Their name comes from the fact that, "as they're moving from their nest to their feeding places, they move in these large groups from head to tail," or processions, Heinemann said.
Disturbing them cause the caterpillars to "release their hairs, which can get caught in the wind and cover you," she said. Pets can accidentally inhale the caterpillar toxin if they sniff near a nest, Heineman said.
Some forests use signs to warn of a heavy presence of the caterpillars, called Eichenprozessionsspinner in German. On U.S. bases, caterpillar nests are typically cordoned off, Heineman said.
The best prevention for caterpillar-related reactions is to stay away from them, Heineman said.
"We don't want people even going near them," she said.
To prevent tick bites, Heineman advises avoiding high grass when hiking, keeping lawns well-mowed, and doing a full body check for ticks and showering after spending time outdoors.
It's also a good idea to use insect repellant with DEET on exposed skin, and to spray insecticide with permethrin on shoes, socks and pants, where ticks often attach and start moving upward, Heineman said.
Pets can be protected with oral or topical tick prevention products. People have told Heineman this year that they have found more than 30 ticks on their pets after a short walk in the woods.
Defense Department personnel and their families can drop off ticks they find with a military veterinarian or health care provider to test for disease. Public health does the testing for free.
A European-made vaccine for TBE is available from German providers.
svan.jennifer@stripes.com Twitter: @stripesktown