USS Ross sailors aid Turkish vessel in flames
---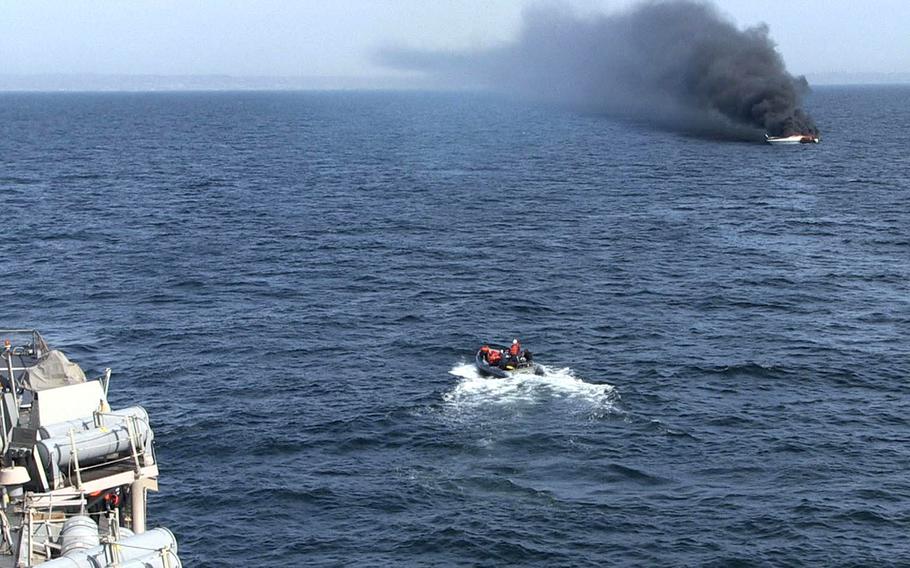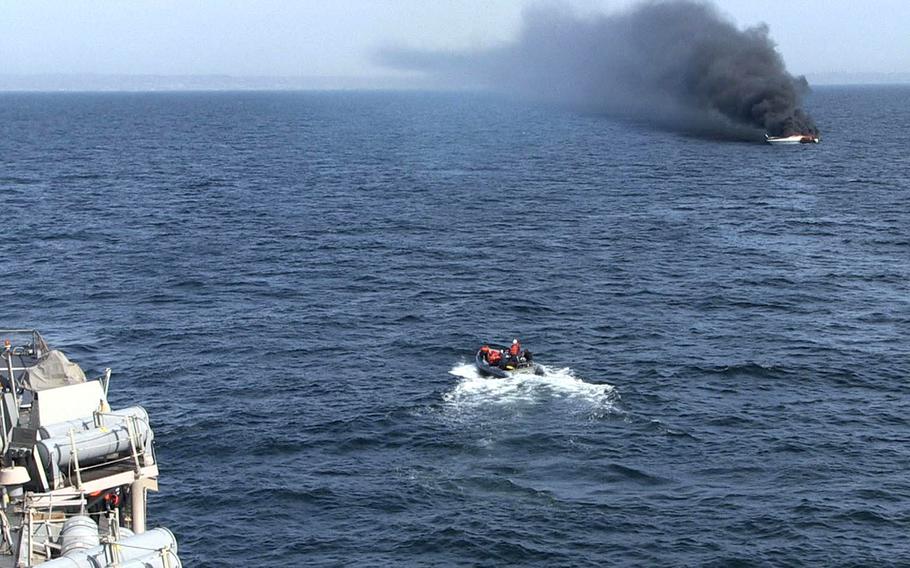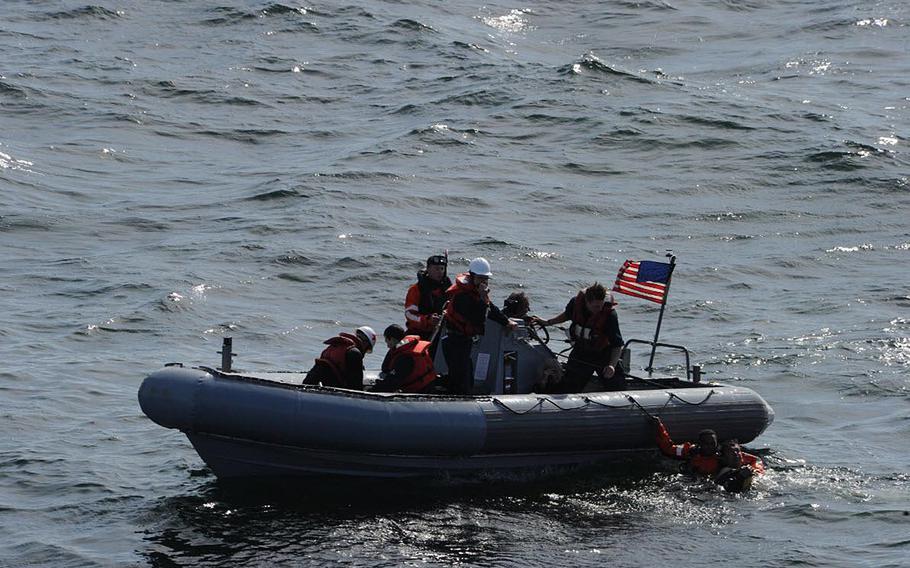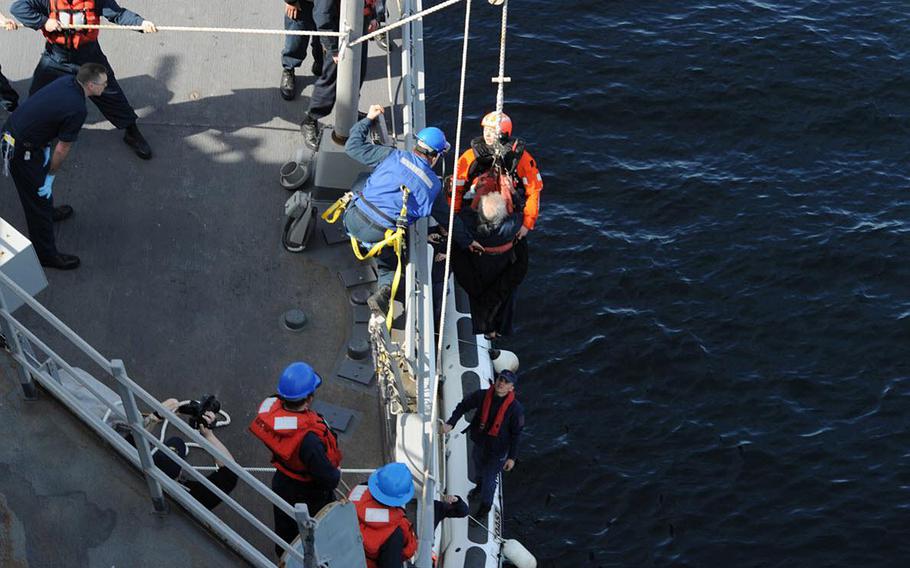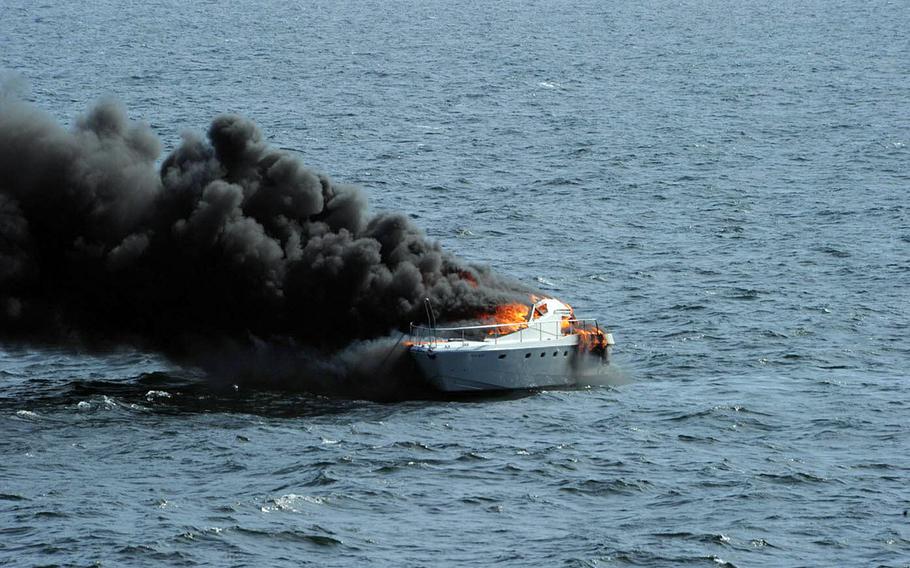 STUTTGART, Germany — Sailors aboard a U.S. Navy destroyer on patrol near the Black Sea this week saved three mariners from a burning Turkish civilian vessel and recovered two others who died, the Navy said.
USS Ross was passing through the Sea of Marmara on Tuesday morning when lookouts spotted plumes of smoke rising from a boat in the distance.
"Ross quickly deployed her small boat, outfitted with two search-and-rescue swimmers and one corpsman, to rescue distressed crew members and render assistance," the Navy's 6th Fleet said in a statement.
U.S. sailors rescued the mariners in distress and recovered the bodies of the two others, who were found dead at the scene. No further information was immediately available Wednesday on the deaths or how the boat caught on fire.
The survivors were provided immediate medical care while the USS Ross coordinated a transfer with the Turkish Coast Guard, the Navy said.
A fleet of Turkish patrol craft guarded USS Ross from the surrounding traffic while the rescued mariners were transferred to a Turkish search and rescue boat, which was to take them ashore for treatment, the Navy said.
"In accordance with international law of the sea and maritime custom, the U.S. Navy assists mariners in distress, just as any other mariner would," said Cmdr. J.D. John, commanding officer of USS Ross, in a statement. "This demonstrates the multi-mission capability of Ross and our ability to respond rapidly to any situation."
USS Ross had completed operations in the Black Sea and was heading south toward the Mediterranean Sea when the rescue occurred.
The Navy routinely operates in the Black Sea, a strategic waterway where NATO has sought to boost its presence as a way to reassure regional allies worried about a more aggressive Russia.
Tensions in the Black Sea have escalated in recent years with Russia, which in 2018 seized three Ukrainian ships in a clash that sparked worries from other Black Sea nations like Romania and Bulgaria.
vandiver.john@stripes.com Twitter: @john_vandiver
---
---
---
---