USAFE commander Brady to retire Feb. 1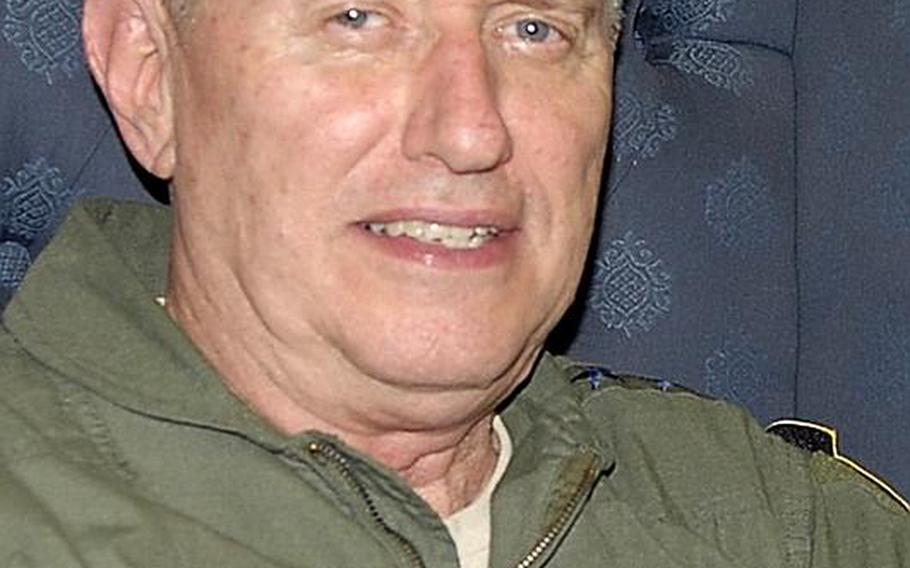 KAISERSLAUTERN, Germany — The U.S. Air Force's top commander in Europe finally has a retirement date.
This time, it appears the exit date will stick.
Gen. Roger Brady's official online Air Force biography says that Brady is "retiring effective Feb. 1, 2011." The announcement comes more than a year after the Air Force first said that Brady would retire in early 2010.
A change-of-command ceremony for the U.S. Air Forces in Europe commander is set for Dec. 13, USAFE officials said.
Brady is to be replaced by Lt. Gen. Mark Welsh III, the Central Intelligence Agency's top military adviser. Welsh has been confirmed for a fourth star.
In a letter posted this week on the CIA's website, CIA Director Leon Panetta called Welsh "one of the military's brightest stars" in announcing that Welsh will take command of USAFE in December.
Brady, 64, has commanded USAFE since January 2008.
---
---
---
---