US warships available for security backup for Sochi Olympics, Navy says
By
John Vandiver Vandiver.john@stripes.com
January 21, 2014
---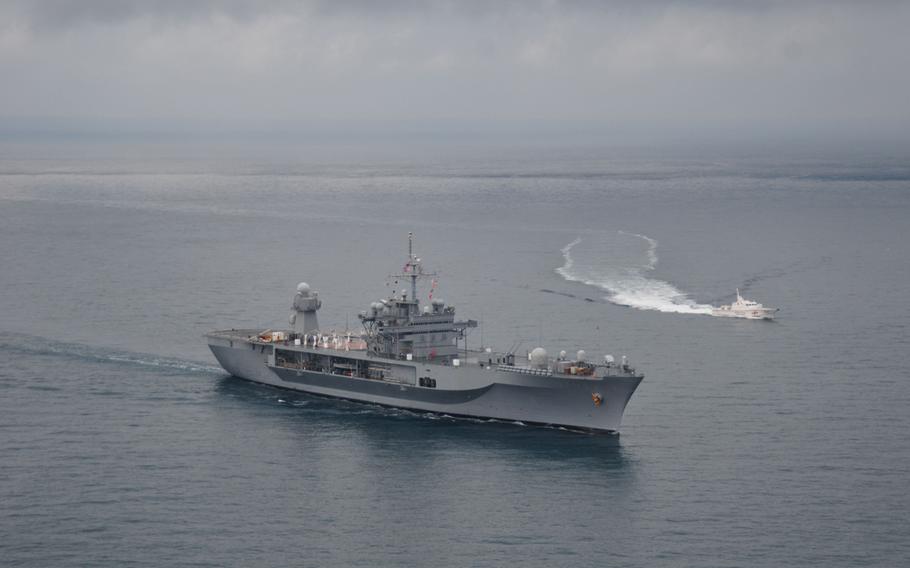 STUTTGART, Germany — U.S. Navy ships will be stationed near the Black Sea resort town of Sochi and will be available for contingency operations if Russian authorities call upon them for support during next month's Olympic Games.
"Air and naval assets, to include two Navy ships in the Black Sea, will be available if requested for all manner of contingencies in support of — and in consultation with — the Russian government," Rear Adm. John Kirby said in a statement.
U.S. commanders in the region are conducting "prudent planning and preparations" if that support is required, Kirby said.
Concerns about security threats during the Olympics have grown in the wake of the deadly Dec. 29 explosion by a suspected suicide bomber in the southern Russian city of Volgograd. The bombing was followed a day later by an alleged suicide attack in the same city on a trolleybus.
The two attacks, which Russian officials say were carried out by militants from Russia's North Caucasus region, killed 34 people and left dozens more wounded.
Russia's struggle with Islamic militants dates back to the fall of the Soviet Union and the bloody wars of the 1990s against separatists in Chechnya.
In anticipation of the Olympics, Russian authorities have intensified security measures around Sochi. In recent days, numerous reports have raised concerns about a terror suspect — the widow of a militant from the Caucasus region — on the loose in Sochi.
In addition to ships forward-positioned in the Black Sea, the U.S. military maintains numerous military assets in the region that could assist in any evacuation of U.S. athletes, such as C-17s at Ramstein Air Base in Germany, special operations units based out of Stuttgart, Germany, and crisis-response U.S. Marines out of Spain.
The U.S. has offered its "full support to the Russian government as it conducts security preparations for the Winter Olympics," Kirby said.
Navy officials declined to name the two ships or give their types, citing a policy against discussing ship movements.
U.S. warships occasionally make port calls to countries in the region, such as Ukraine, Romania and Georgia. A ship has also participated in the annual Sea Breeze naval exercise, held each summer with co-host Ukraine.
Turkey limits the number and tonnage of foreign warships passing through the Turkish Straits and operating in the Black Sea through a 1936 convention that the U.S. has adhered to in the past. Aircraft carriers or large amphibious ships often used for humanitarian assistance would exceed the aggregate 30,000-ton weight restriction of the agreement, although smaller dock landing ships, destroyers and cruisers, would all fall under the limit.
Foreign naval vessels are only allowed to stay in the Black Sea for 21 days under the convention.
Stars and Stripes reporter Steven Beardsley contributed to this report.
---
---
---
---