US troops launch training exercise in Georgia
---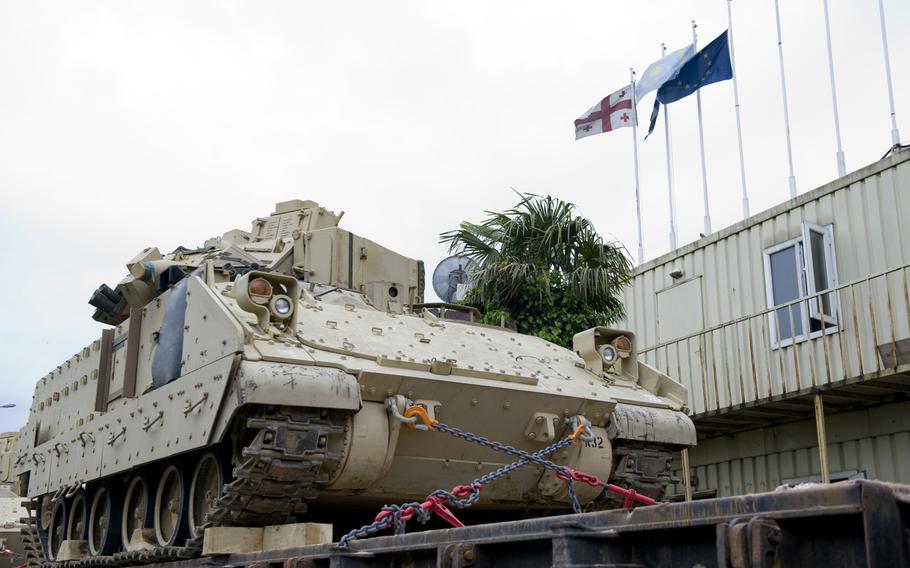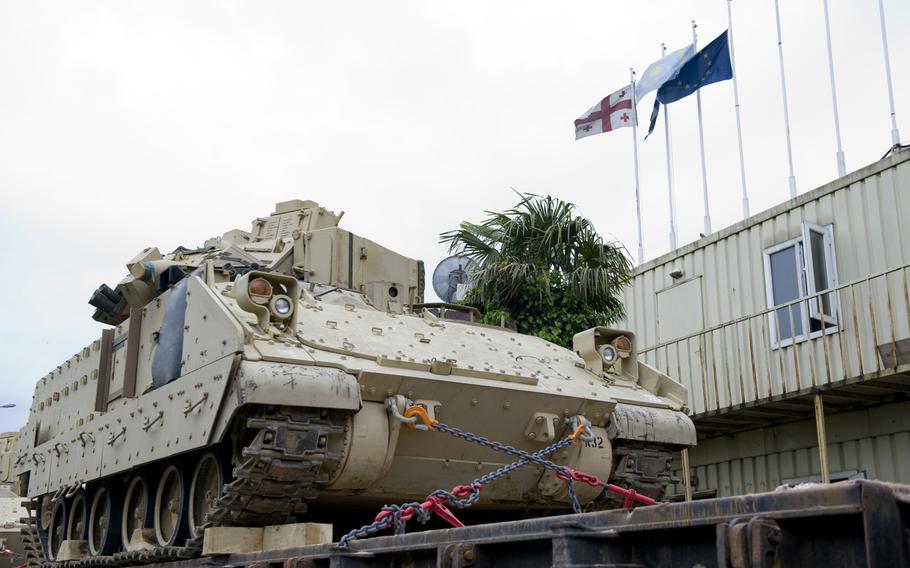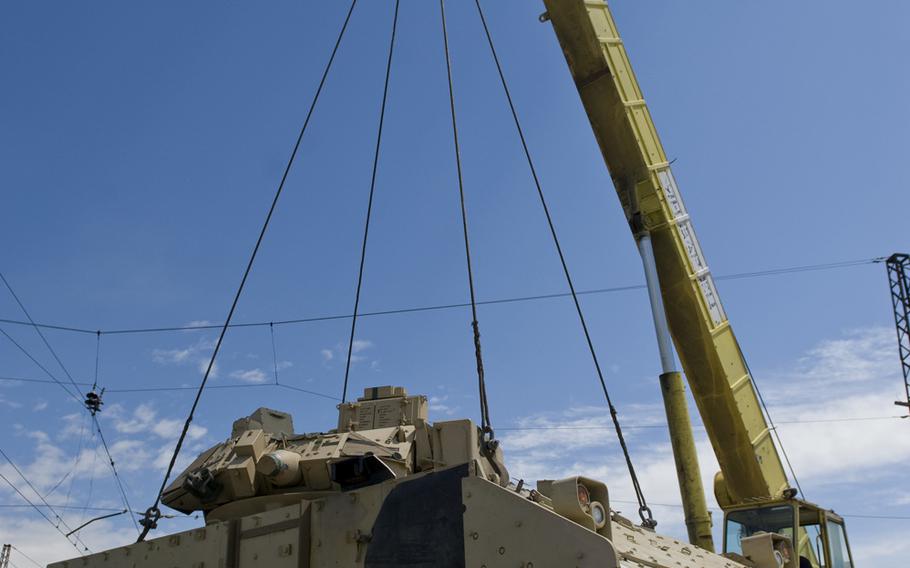 American troops with Bradley fighting vehicles will begin training alongside local forces Monday in Georgia, a NATO aspirant that fought a brief war with Russia in 2008.
Dubbed Noble Partner, the two-week exercise involving about 600 U.S. and foreign troops will help prepare a company of Georgian infantry for its upcoming rotation in the NATO Response Force, a quick-response unit the alliance has spent years developing for use in emerging crises.
The U.S. contingent includes a company of mechanized infantry that has been deployed to Bulgaria as part of an unrelated mission, Operation Atlantic Resolve, the American-led effort to reassure eastern allies since Russia's annexation last year of Crimea from Ukraine.
That unit, from the 3rd Infantry Division at Fort Stewart, Ga., is joined by forces from U.S. Army Europe, among them a rifle company from the 173rd Airborne Brigade.
Bordering Russia on the east bank of the Black Sea, Georgia is a former Soviet state that has long aspired to NATO membership. Thousands of Georgian troops deployed to Afghanistan in support of NATO's International Security Assistance Force and the U.S.-led war in Iraq in an effort to build closer ties with the west and escape Russian influence.
Georgia's relationship with Russia has deteriorated since the start of those two conflicts. The two countries fought a brief war in 2008, when Russian troops crossed into Georgia proper while backing separatists in the breakaway regions of Abkhazia and South Ossetia.
The United States and most other countries have refused to recognize Abkhazia and South Ossetia as independent states.
NATO leaders agreed in 2008 that Georgia be given membership in the alliance if it it met the requirements. That position was reiterated at the NATO summit in Wales in September, when the alliance also pledged additional aid in developing Georgia's defense capabilities through training, exercises and other measures.
U.S. Army Europe shipped 14 Bradleys and about a dozen support vehicles across the Black Sea this week, a two-day journey that officials thought might provoke a reaction by the Kremlin. A Russian warplane last year buzzed a Canadian frigate that was part of a NATO task force in the Black Sea.
USAREUR reported Thursday that the vehicles had arrived in Tblisi and would move on to the Vaziani Training Area, where the exercise will take place.
millham.matthew@stripes.com Twitter: @mattmillham
---
---
---
---