US trains for attack in central Europe in Astral Knight drills
---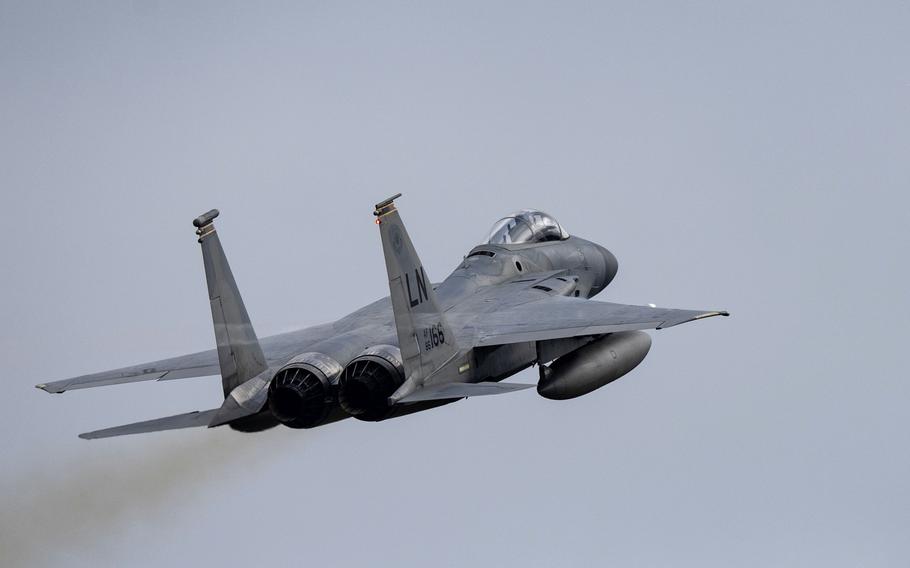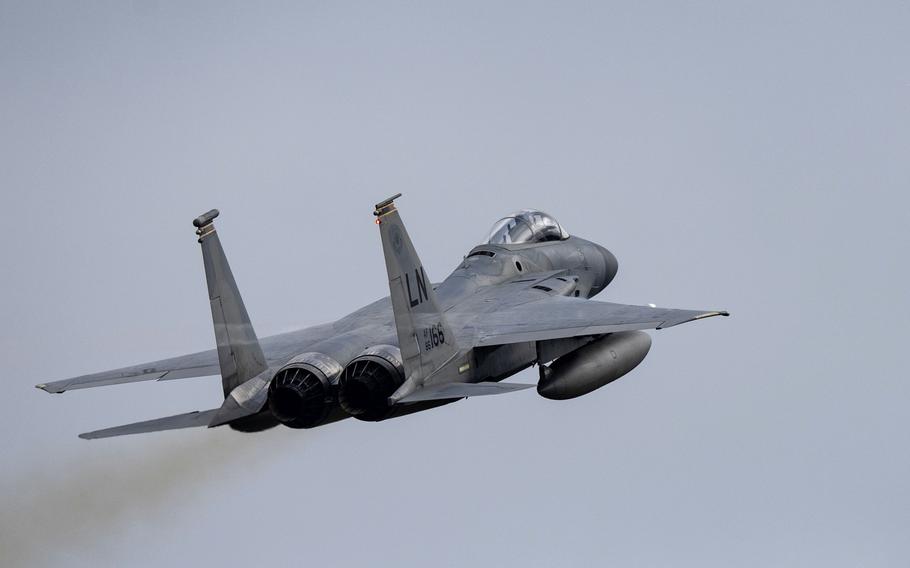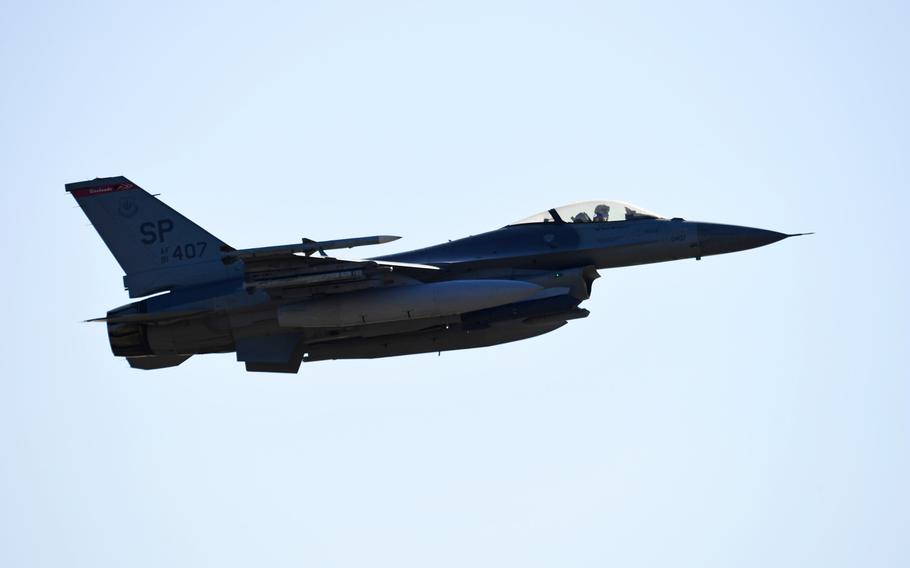 STUTTGART, Germany — U.S. and other NATO forces are practicing how to fend off an attack in central Europe, bringing together B-52 bombers, fighters and missile defenses for a drill simulating a large-scale battle.
The U.S.-led Astral Knight 20, taking place in Poland this week, involves countering threats ranging from ballistic and cruise missiles to aircraft and drones, said Maj. Gen. Derek C. France, U.S. Air Forces in Europe's director of operations, strategic deterrence and nuclear integration.
"It's about putting the right force to defend against the right threat, in the right place at the right time," France said in Wednesday in a call with reporters. "If we do that, our operators will hit home runs all day long."
Russia wasn't specifically named as the threat allies were countering. But the U.S. military in Europe in recent years has focused on boosting air and missile defense capabilities in connection with concerns about Russia's military buildup along NATO's eastern flank.
Astral Knight, in its second iteration, is one of the military's newer exercises in Europe and reflects a broader push by the Pentagon to prepare forces for potentially fighting sophisticated adversaries such as Russia and China.
The exercise, slated to end Friday, also features the U.S.' Patriot air defense system, which U.S. Army Europe brought to a military base in Szymany, Poland. The Patriots, along with Polish ground systems and allied airpower, are focused on defending and protecting urban centers and other priorities from attack, Polish Air Force Maj. Gen. Ireneusz Starzynski said.
U.S. Air Force aircraft involved include F-16s, F-15s, the KC-135 Stratotanker, KC-10 Extender and the B-52 Stratofortress. Polish F-16 fighters, SU-22 ground attack jets and Mi-17 helicopters also are part of the exercise.
The training involves a combination of flight operations and computer-assisted scenarios.
This exercise aims to develop and use a regional air and missile defense system. The key, France said, was to integrate command and control elements so that U.S. and allied forces can communicate seamlessly in battle.
By the end of the week, allied militaries will be a "stronger, more combat-ready, combined force," France said.
vandiver.john@stripes.com Twitter: @john_vandiver
---
---
---
---