US Strykers prepare for Russian deterrence mission in Poland
---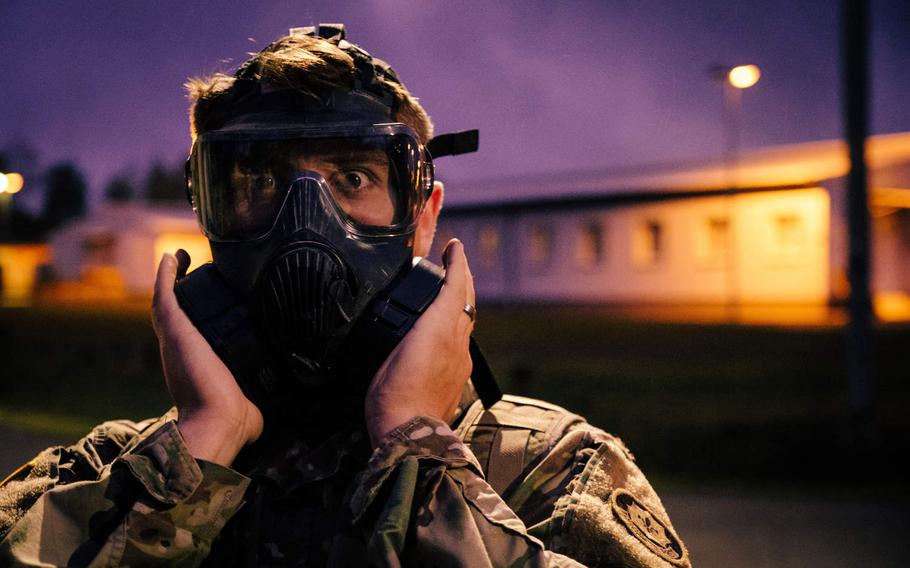 VILSECK, Germany — U.S. and French armored units are fighting mock battles in southern Germany this week to prepare for the Americans' deployment to the former Eastern bloc, aimed at deterring Russian aggression against the Baltic states and Poland.
The exercise in Hohenfels is the last of a series ahead of the Army 2nd Cavalry Regiment's Enhanced Forward Presence rotation, which starts January in Bemowo Piskie in northeastern Poland, about 50 miles south of the Russian exclave of Kaliningrad.
Called Dragoon Ready, the exercise "replicates a potential real-world scenario in which [the regiment] would respond quickly and effectively to an act of aggression, just as we did in Desert Storm in 1991, and just as we could do anywhere in Europe today from the Baltics to Balkans and from the Atlantic Ocean to the Caspian Sea," said the regiment's 3rd squadron operations officer, Maj. Andrew Webb.
In the first stage of Dragoon Ready, U.S. and French forces conducted a live-fire exercise in southern Germany, shelling targets with Howitzers and Strykers with the support of Apache gunships and sappers blowing up objectives on the ground.
This week, the troops then moved to the muddy forests of the Hohenfels training area, where they are facing a simulated conventional enemy played by other U.S. soldiers armed with modern weapons and vehicles.
The mock battles are the final stages of the exercise, which concludes later this month, and will prepare the 2nd Cavalry for their upcoming deployment to Poland with EFP, Webb said.
Four battalion-size battlegroups are deploying on a rotational basis to Estonia, Latvia, Lithuania and Poland to boost NATO's forward presence in eastern Europe for EFP, the Alliance says on its website. The multinational battlegroups are led by the United Kingdom, Canada, Germany and the U.S. respectively.
Having NATO forces in the former eastern bloc and on the doorstep of the Baltic states, which were Soviet republics from the end of World War II until the fall of the Soviet Union in 1991, "maximizes the strengths of our allies to be more effective on the battlefield, should the need arise," Webb said.
The mission is in response to the Kremlin's annexation of Ukraine's Crimean Peninsula in 2014, the ongoing conflict in Ukraine's eastern provinces and increased military activity close to NATO's eastern border.
egnash.martin@stripes.com Twitter: @Marty_Stripes
---
---
---
---