gallery
US soldiers fight armor, heat, bugs in allied war games in Romania
---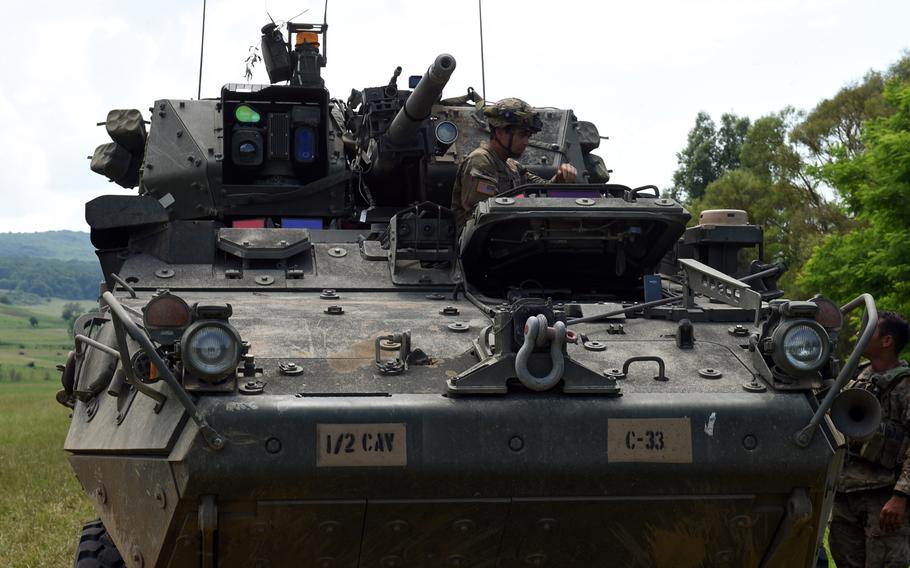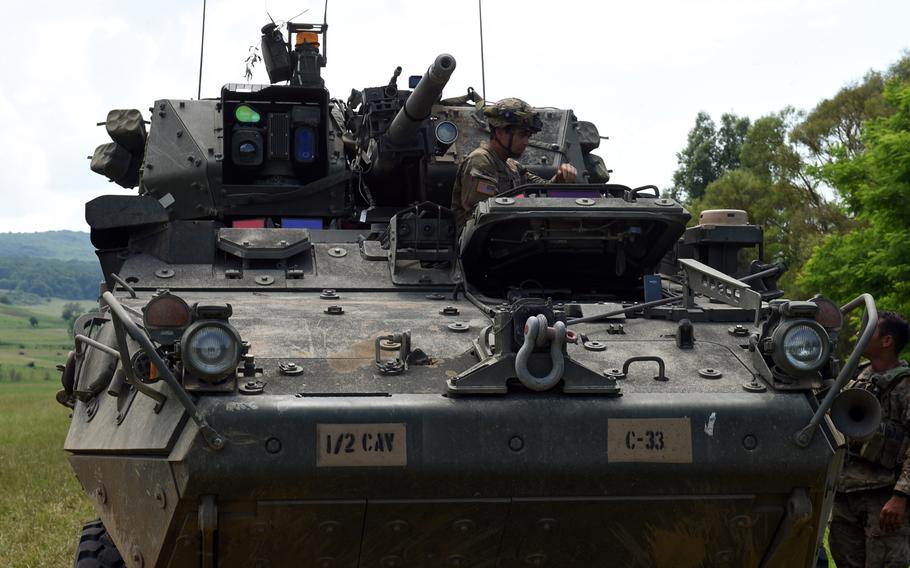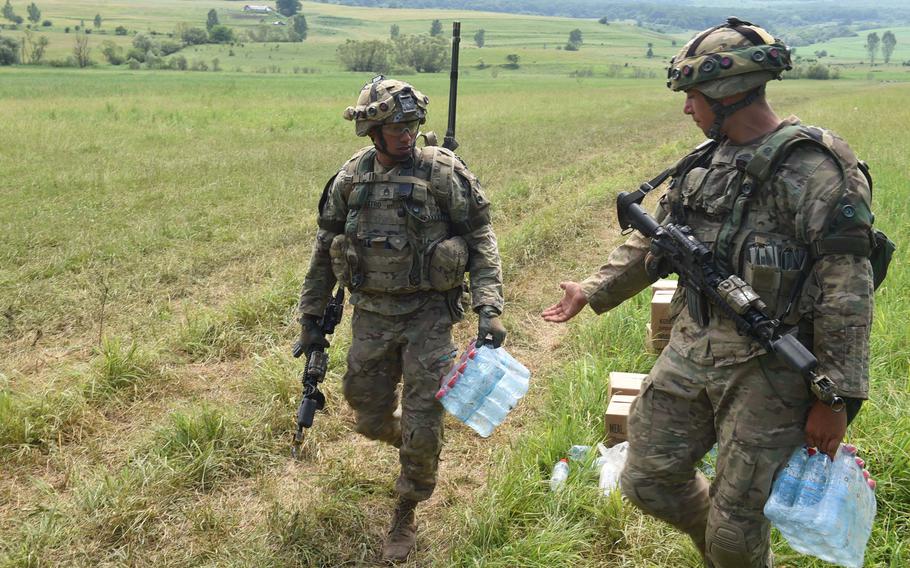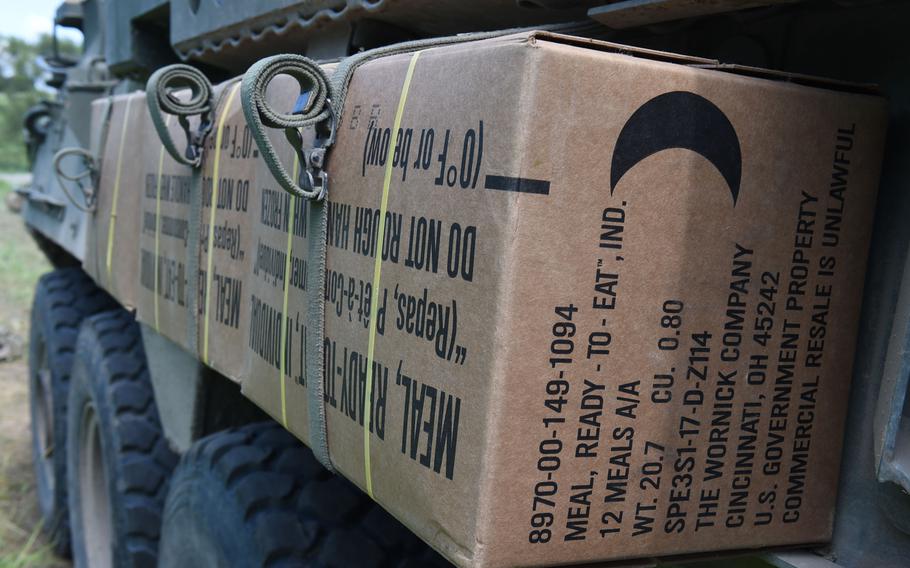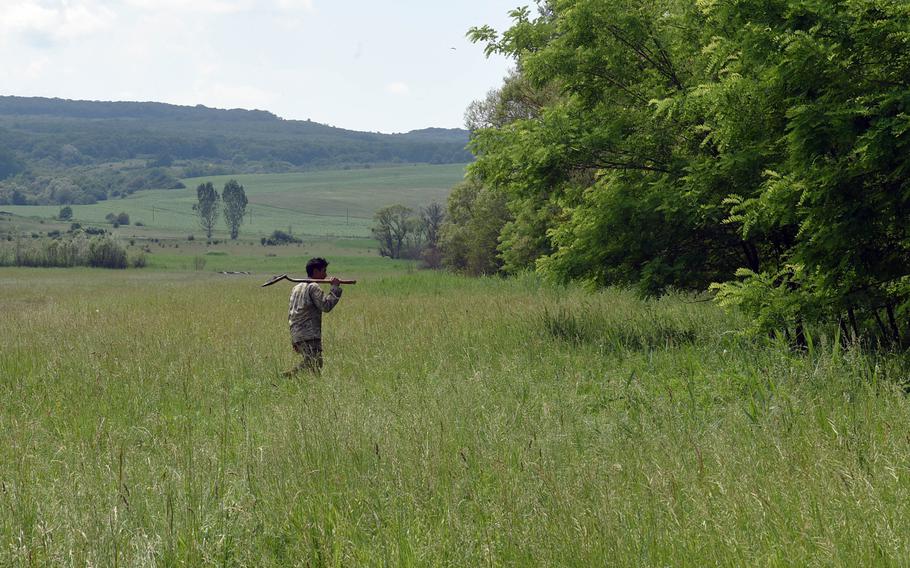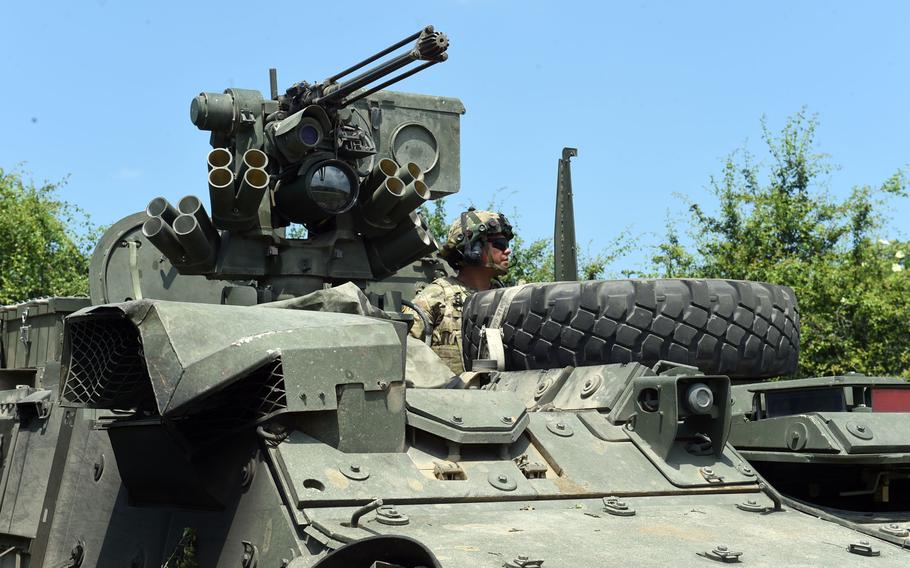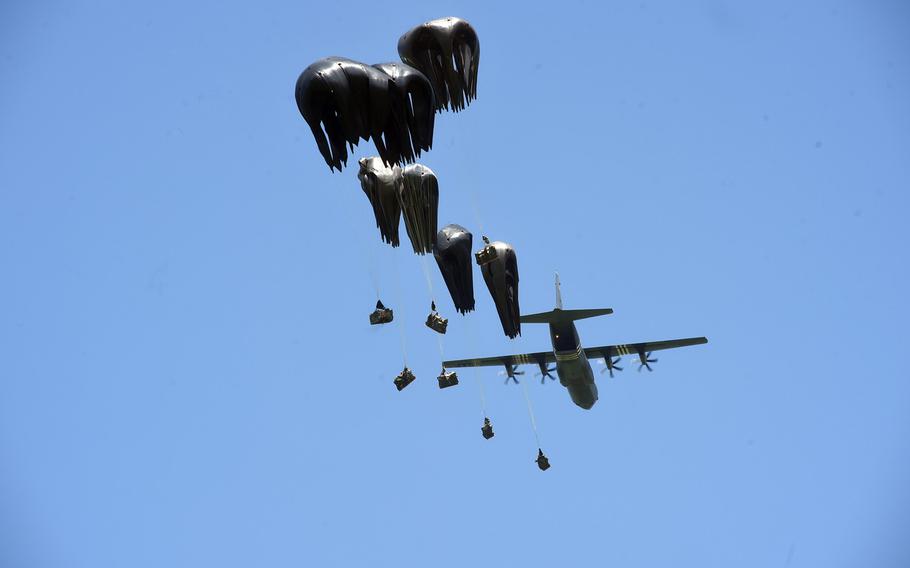 CINCU, Romania – Soldiers with the Army's 2nd Cavalry Regiment began the almost 1,000-mile tactical road march back to Germany Wednesday, hours after battling Romanian "enemies" in an exercise aimed at testing NATO forces' readiness in the Balkans and Black Sea region.
Exercise Saber Guardian was one of several planned this summer around the Black Sea, where tensions have risen in recent years after Russian naval buildup in the region and its annexation of the Crimean Peninsula from Ukraine in 2014.
In the scenario set for the exercise, a heavily armed enemy force attempted to cut off NATO communications around the Black Sea, and an allied unit had to quickly move into position to defend the area and prevent the attack.
The 2nd Cavalry, known as the Dragoons, used Stryker armored vehicles to fight against the Romanian Army's Soviet-era BTR-80 armored personnel carriers. Thanks to the Strykers' superior firepower, the Americans neutralized the mock enemy's home-turf advantage in the central Romanian hills – but not without a fight.
"The Romanians have been training in this area for years and know it really well," said Capt. Doug McFarland, a troop commander with the regiment. "They used their knowledge of the area to their advantage, which made it difficult for us at times."
With dense fog blanketing the combat zone Tuesday morning, the Romanians mounted an attack on the dug-in Dragoons, but using the Strykers, mounted with 30mm cannons and Javelin missiles, the Americans repelled each enemy assault.
"The combination of heavy firepower from the [Javelin Missiles and 30mm cannons] and sound strategies from our dismounted infantry won the day," McFarland said. "The Romanians were unable to penetrate our defense."
Materials like sandbags and wire were airdropped into the battlefield to allow the soldiers to set up an extensive defense.
Junior soldiers worked around the clock digging fighting holes to solidify the U.S. defensive positions.
"We've been digging fighting positions in shifts, continuously," Sgt. Mark Mcalvain told Stars and Stripes as the Americans prepared for the enemy to attack.
The Romanians weren't the only adversary the Dragoons faced. Troops on both sides also battled temperatures over 90 degrees Fahrenheit, high humidity, and voracious mosquitoes.
Mcalvain said he got at least 20 mosquito bites on his face alone, while some of his soldiers were hardly bitten at all.
"There are so many [freaking] mosquitoes here," Mcalvain said. "Some people have a worse time of it than others."
Over the next few days, the sunburnt and bitten soldiers will drive their vehicles through several countries back to Vilseck in Germany. Exercise Saber Guardian continues in Romania until June 24.
egnash.martin@stripes.com Twitter: @Marty_Stripes
---
---
---
---