US official: Russians set to send more heavy weaponry to Ukraine rebels
---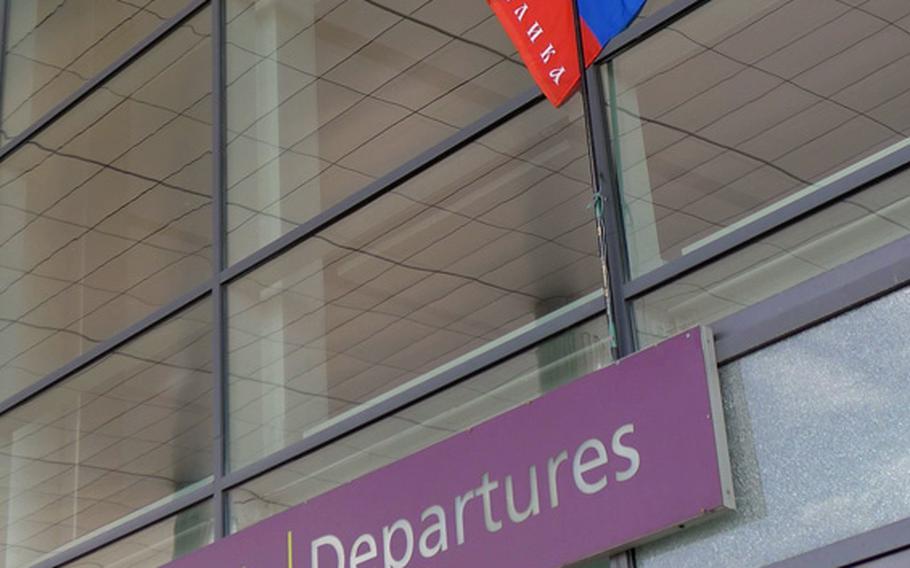 WASHINGTON — As fierce clashes between Ukrainian security forces and pro-Russia separatists continue, the Russian military is preparing to provide more heavy weaponry to the rebels who are battling the Ukrainian government, according to a senior U.S. official.
"We are confident that Russia last week sent tanks and rocket launchers from a deployment site in southwest Russia to eastern Ukraine. We have information that additional tanks have been prepared for departure from the same deployment site. We also have information that Russia has accumulated artillery at a deployment site in southwest Russia … and we believe that Russia may soon provide this equipment to separatists," a senior administration official told reporters on condition of anonymity. The official was not authorized to speak on the record about Russian military movements.
Some of these tanks have departed from a deployment site in the past 24 hours, according to the official.
"Much of this is equipment that Ukrainians have in active service but that Russia no longer uses, leaving the impression that the desire here is to mask the Russian hand and to allow the separatists to assert … that this is materiel that they've captured on the battlefield from the Ukrainians, when in fact it was not on that battlefield to begin with," the official said.
Ukrainian troops were to start a unilateral, seven-day cease-fire late Friday as a first step in efforts to de-escalate the conflict with pro-Russia separatists in the country's east, the president said.
Meanwhile, Russia has renewed its troop buildup.
On Thursday, NATO Secretary-General Anders Fogh Rasmussen said at least "a few thousand" Russian troops had redeployed to the border and were conducting military maneuvers in the area.
The U.S. official said that Russian forces are within a few miles of Ukrainian territory, the closest they've been since Russia annexed the Crimea region of Ukraine with the assistance of Russian paramilitary forces. The official said that the U.S. government has information that suggests that more troops are due to arrive on the border "in coming weeks."
Dmitry Peskov, a spokesman for President Vladimir Putin, was quoted by the Itar-Tass news agency as saying the concentration of forces was merely a measure to "tighten border controls."
The U.S. official dismissed that idea.
"We have not seen this force deploy in positions consistent with border patrol," the official said. "We have seen disturbing evidence that these forces are supporting the acquisition of material" and sending it across the border.
The official said that Russian special forces units are also maintaining points along the border to provide support to separatist fighters, and there is evidence that the Russians have provided surface-to-air missiles to the rebels.
The official was asked by a reporter why the Russian government was increasing its military activities now.
"We have long ago stopped trying to speak for Putin's intentions, or what's inside his head," the official said.
"The tactic that Russia is using is one I would describe as proximate coercion, subversion and misinformation," Gen. Martin Dempsey, the top U.S. military officer, told senators at a budget hearing on Wednesday. "Proximate coercion [by choosing to] array your forces on a border and threaten the use of force; subversion … by the introduction of surrogates and proxies; and misinformation, to get ethnic populations stirred up."
Dempsey said he doubted there would be a "full-blown invasion" by Russian forces.
Vladislav Seleznev, a spokesman for Ukrainian forces in the east, said that seven government troops were killed in overnight fighting, and another 30 troops were injured. He claimed that 300 rebels were also killed, according to news reports.
harper.jon@stripes.com Twitter: @JHarperStripes
---
---
---
---