US Navy in Barents Sea for first time since 1980s, as Russian activities mount in the Arctic
by
John Vandiver
May 4, 2020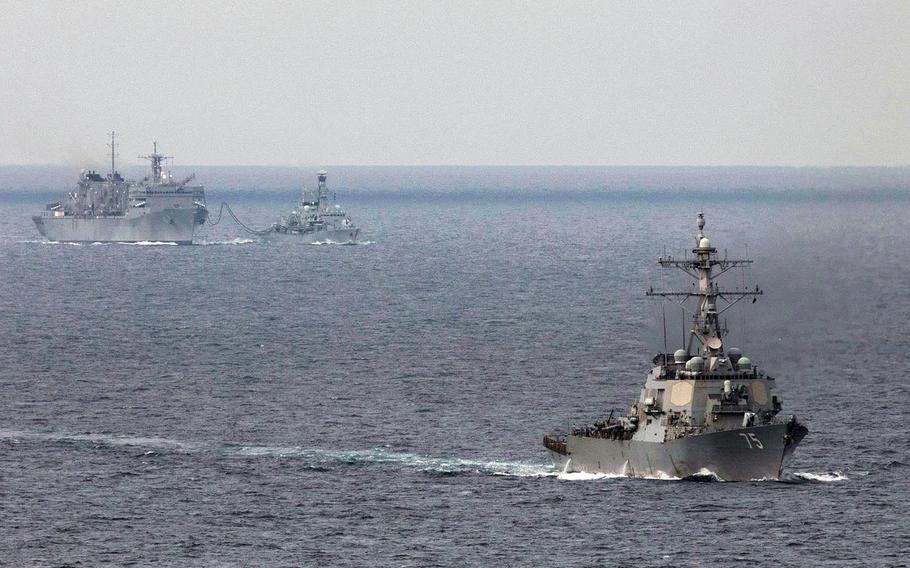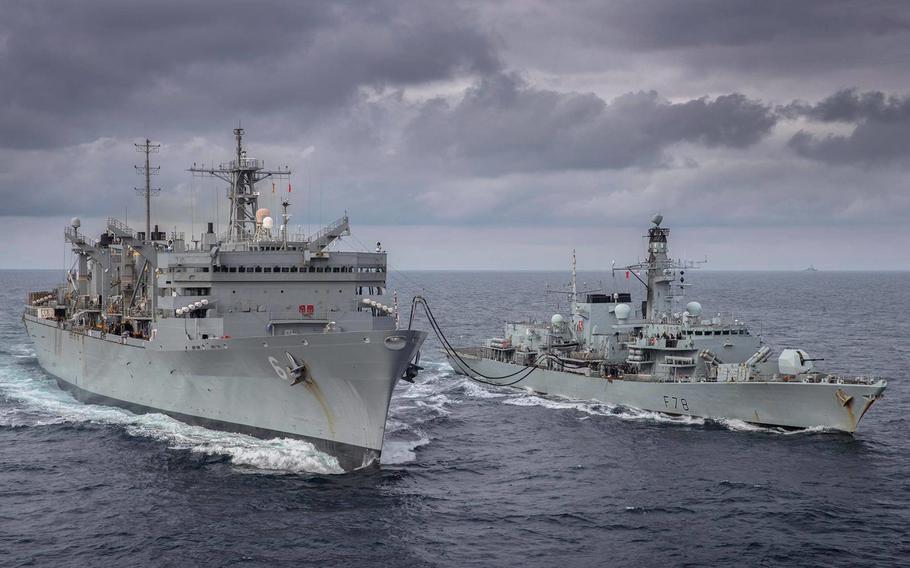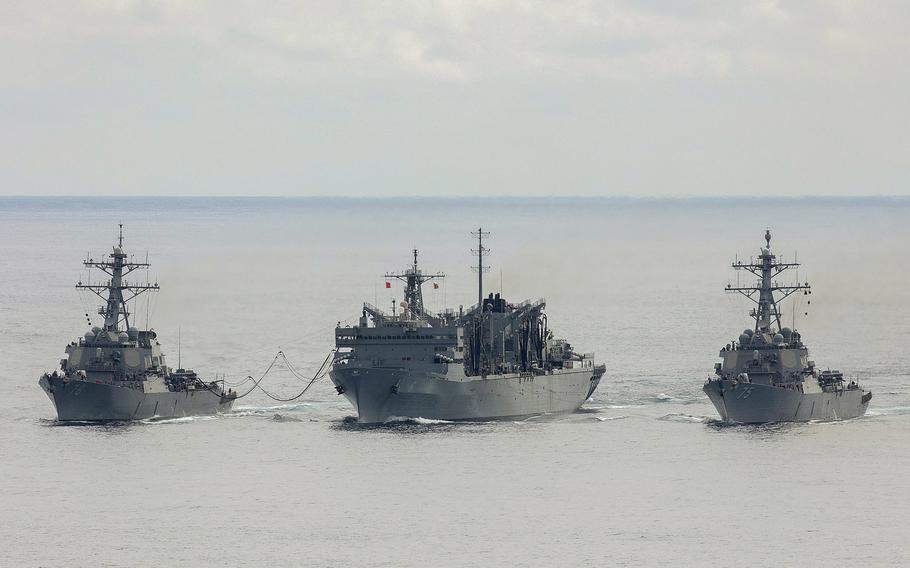 Four U.S. Navy warships were operating Monday in the Barents Sea, marking the first time naval surface ships have maneuvered in the Arctic waterway north of Finland and Russia since the Cold War, the service said.
"In these challenging times, it is more important than ever that we maintain our steady drumbeat of operations across the European theater, while taking prudent measures to protect the health of our force," U.S. 6th Fleet commander Vice Adm. Lisa Franchetti said in a statement. "We remain committed to promoting regional security and stability, while building trust and reinforcing a foundation of Arctic readiness."
The push above the Arctic Circle is part of a Navy effort to muscle up in a region where Russia has invested heavily in recent years and where China also has declared itself a power with economic interests.
"U.S. Navy surface ships have not operated in the Barents since the mid-1980s," U.S. Naval Forces Europe said in a statement Monday. "Allied and partner navies must remain proficient in all operating environments to ensure the continued security and access to the seas."
Three destroyers — USS Donald Cook, USS Porter and USS Roosevelt — were joined by the combat support ship USNS Supply. The United Kingdom's HMS Kent also took part in maritime security operations, NAVEUR said.
In recent weeks, the U.S. military in Europe has sought to emphasize that operations are continuing, even as the services grapple with the coronavirus pandemic. While the virus has curtailed numerous exercises, the Navy in Europe has been busy in recent weeks in the "high north," the service said.
USS Porter, USS Donald Cook and HMS Kent last week completed an anti-submarine warfare exercise in the Norwegian Sea. A U.S. submarine, as well as a P-8A Poseidon reconnaissance aircraft, also took part in the drills, the Navy said.
Countering Russia's submarines has become a focal point for U.S. European Command. Over the years, Russia has modernized its undersea fleet and increased activity in the Arctic, drawing the attention of top U.S. commanders.
NAVEUR boss Adm. James Foggo, speaking Thursday at the U.S. Naval Institute's 147th annual meeting, highlighted how 10 Russian submarines were simultaneously underway in the Arctic and North Atlantic last fall.
"That number would have grabbed the attention of Lieutenant Foggo at the height of the Cold War," he said.
Russia has "taken an aggressive approach in the Arctic" and elsewhere, he added.
For example, Russia's new icebreaker, the Ivan Papanin, was constructed to carry Kalibr cruise missiles.
"Who puts missiles on icebreakers? We are seeing Russian navy surface ships and new hybrid Kilo-class submarines operating more often and more widely, particularly in the Black Sea and eastern Mediterranean," Foggo said.
It was unclear how long the Navy's destroyers would be operating in the Barents.
The Navy said it notified the Russian Defense Ministry of the maneuvers to "avoid misperceptions, reduce risk, and prevent inadvertent escalation."
vandiver.john@stripes.com Twitter: @john_vandiver