US government charter flight catches fire in Ireland, shuts down airport
by
Brian Ferguson
August 16, 2019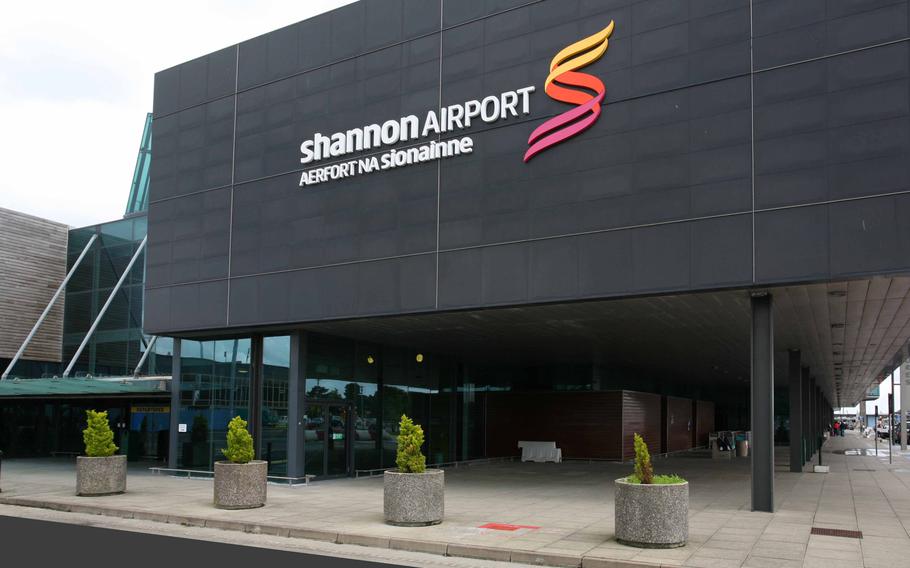 A total of 159 passengers and crew, including U.S. airmen, on an Air Force-chartered flight were evacuated via emergency slides at Ireland's Shannon Airport after the jet's landing gear caught fire, media reports said Friday.
Air traffic controllers stopped Omni Air International's Boeing 767-300 at 6:15 a.m. on Thursday as it taxied for takeoff, when they noticed smoke and flames coming from the left landing gear, according to Irish newspaper The Journal.
Emergency services were alerted and all onboard were safely evacuated, reports said. Operations at the airport were suspended as airport emergency services extinguished the blaze.
There were no serious injuries, Omni Air said on Twitter. All passengers and crew members were moved to a terminal building, a Shannon Airport statement said.
Some of the airmen on the flight were from Tinker Air Force Base, Okla., said U.S. Air Force spokesperson 2nd Lt. Ashlyn Paulson.
One airmen sustained a minor ankle injury, she said.
The airport reopened shortly after 11 a.m. on Thursday.
An Air Force spokeswoman said Friday that they were aware of the incident involving an Omni aircraft contracted by U.S. Transportation Command and Air Mobility Command, but did not confirm whether the passengers were servicemembers.
Omni Air International is a Tulsa, Okla.-based airline and is contracted by the Defense Department to transport military and government personnel.
The British SimpleFlying aviation website said the flight had originated in Oklahoma City and was bound for Kuwait City after the refueling stopover at Shannon.
The heavy use of the Shannon Airport by the U.S. military has been a point of contention in Ireland. The Irish anti-war group Shannonwatch says that close to 3 million U.S. troops have passed through the airport since 2002.
ferguson.brian@stripes.com Twitter: @BrianFerg57