US B-52 bombers with alliance escorts fly over all 30 NATO nations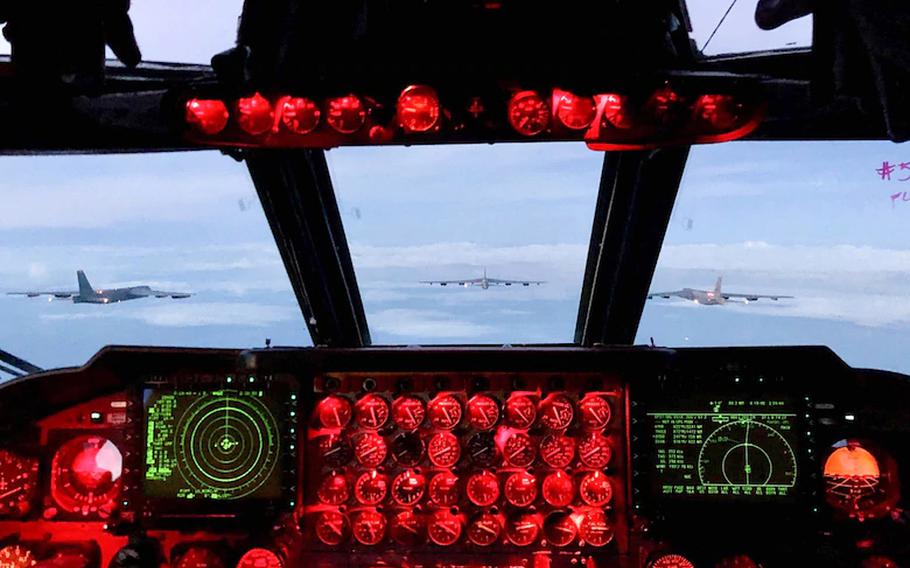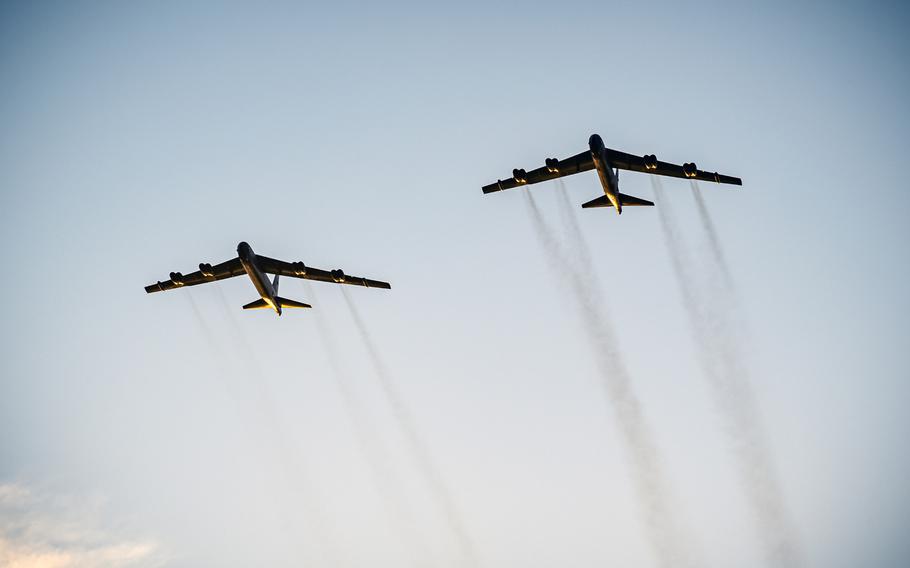 United States B-52 Stratofortresses and fighter escorts from several nations flew over all 30 NATO member states Friday as part of a training mission, NATO and the U.S. military said.
The six bombers from the 5th Bomb Wing at Minot Air Force Base, N.D., that took part in the daylong exercise were split into two flights. Two of the eight-engine jets flew over the U.S. and Canada, while the remaining four covered NATO member states in Europe, a statement said. Those four jets had arrived in Europe on Saturday.
At various stages of the event, dubbed "Allied Sky," the bombers were escorted by about 80 fighter jets from across the alliance, "providing an opportunity to boost Allies' ability to train and operate alongside each other," the NATO statement said.
"Training events like this help ensure that we fulfil our core mission: to deter aggression, prevent conflict and preserve peace," NATO Secretary-General Jens Stoltenberg said in the statement.
The average flight time for Friday's overflights was approximately 8.5 hours, the Air Force said.
Since 2018, the U.S. has conducted more than 200 Bomber Task Force sorties over Europe, primarily in response to Russia's military resurgence.
Most recently, this involved B-1B Lancer flights over the Nordic, Baltic and Black Sea regions in May, as well as an air policing overflight of North Macedonia, NATO's newest member. In June, B-52H Stratofortresses conducted flights over the Arctic Ocean and later took part in BALTOPS, the largest annual exercise in the Baltic Sea.
The bomber force mission is another example of NATO's "ability to deliver on commitments from across the Atlantic," Gen. Tod Wolters, commander of U.S. European Command, said in a separate statement.
"U.S. security commitments to the NATO Alliance remain ironclad," Wolters said.
---
---
---