US, allies test air and missile defense in Southern Europe
---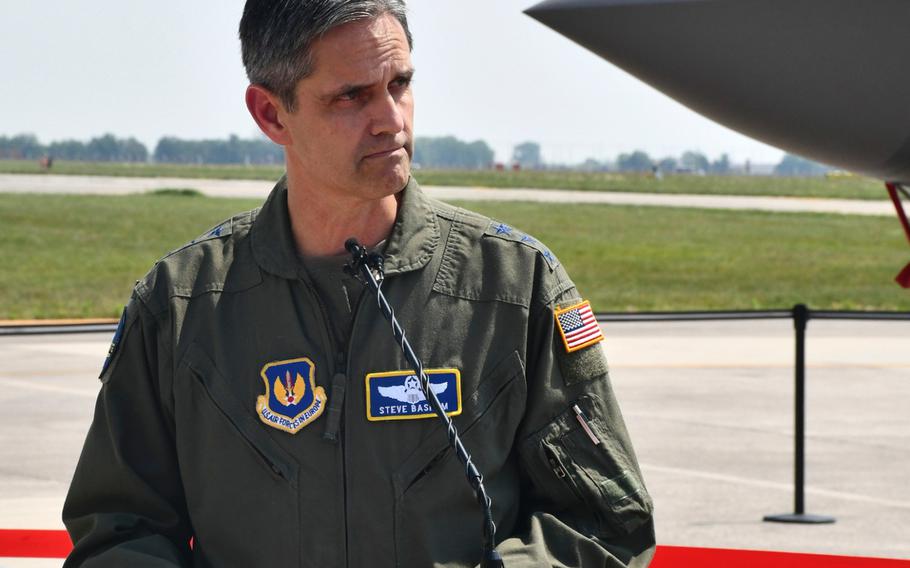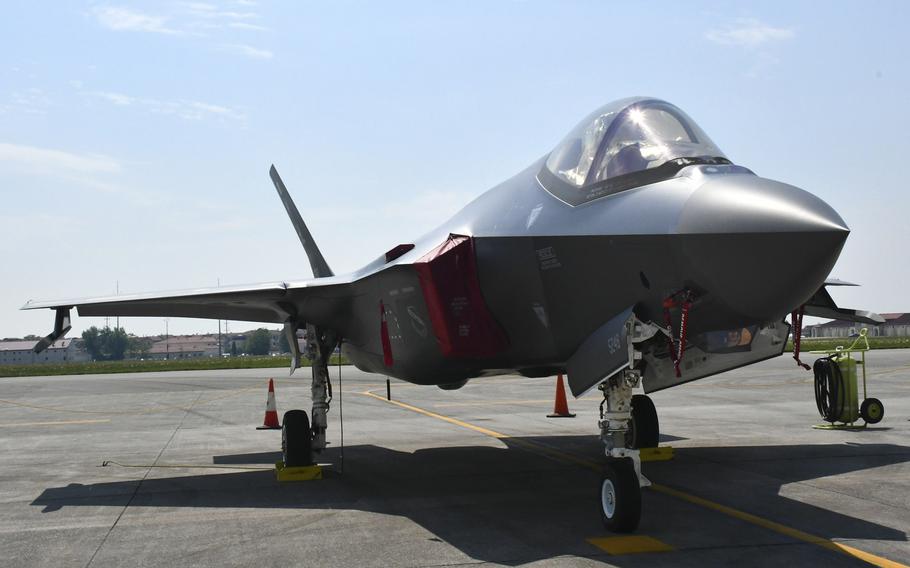 AVIANO AIR BASE, Italy — The U.S. military and several European allies this week conducted the first of what officials expect will be many air and missile defense exercises aimed at projecting power to thwart potential threats in the region.
Dubbed Astral Knight 2019 and led by the U.S. Air Force, the drills involved airmen, soldiers and sailors from the United States and Croatia, Italy and Slovenia, both at Aviano Air Base and other locations.
The message to would-be adversaries was that the allies are prepared to "meet and defeat any threat to the U.S. and our partners," said Lt. Gen. Steven L. Basham, Deputy Commander of U.S. Air Forces in Europe-Air Forces Africa, at a press conference Tuesday.
"We want our enemies to pay attention," he said. "We also want this exercise to serve as assurance to our allies that together we can defend our assets and deter our adversaries."
The U.S. has been positioning American troops and equipment on NATO's eastern borders to reassure allies and bolster defenses, following Russia's 2014 annexation of Ukraine's Crimean Peninsula.
In recent years, Moscow has also increasingly projected military and diplomatic power along the Mediterranean, including in Syria, where it is conducting its first military intervention outside the borders of the former Soviet Union since the end of the Cold War. Russia has also sent a naval task force to patrol the eastern Mediterranean Sea.
The goal of this week's exercise was to improve cooperation among air, land, sea and cyber forces, and to integrate their overlapping operations, officials said.
Testing and drilling air and missile defenses is "crucial to be able to respond to regional threats," said Maj. Gen. Silvano Frigerio, commander of Italy's Combat Forces Command in Milan, during Tuesday's press conference.
U.S. Army Europe provided troops and equipment, including the 10th Army Air and Missile Defense Command's Patriot missile system.
It's "the most dependable and most lethal weapon system needed in the battlefield," said Col. David E. Shank, commander of the 10th AAMDC.
Simulated Terminal High Altitude Area Defense, or THAAD, missile systems were also plugged into the exercise, Shank said, and fire control officers were attached to partner units.
"If conflict ever occurs, we will be alongside our partner nations, so the challenge for us is to test the interoperability and ability to communicate while exercising command and control," Shank said.
U.S. Air Force F-16 Fighting Falcons and F-35 Lightning IIs operating out of Aviano also took part. The F-35s came from the 421st Fighter Squadron out of Hill Air Force Base, Utah — the third and final squadron of the 388th Fighter Wing to receive the fifth-generation stealth fighter jets.
Despite reliability issues and a life expectancy shorter than originally expected, officials said they are confident in the F-35.
"The aircraft has seen its share of growing pains, but it's like anything else," said Lt. Col. Christopher Eberth, deputy commander of the wing's 388th Operations Group. "As new updates are integrated, greater reliability in the aircraft has been noticed."
The Italian air force also flew its F-35s, along with Eurofighter Typhoons.
"We are proud to say that Italy was the first European country to bring the F-35 into full operation," Frigerio said.
American B-52 Stratofortresses, KC-135 Stratotankers and E-3 Airborne Warning and Control System aircraft also took part, operating out of various bases in Europe and the U.S., along with Croatia's MiG-21s.
---
---
---
---