Turkey still a major hub for ISIS militants, IG report says
---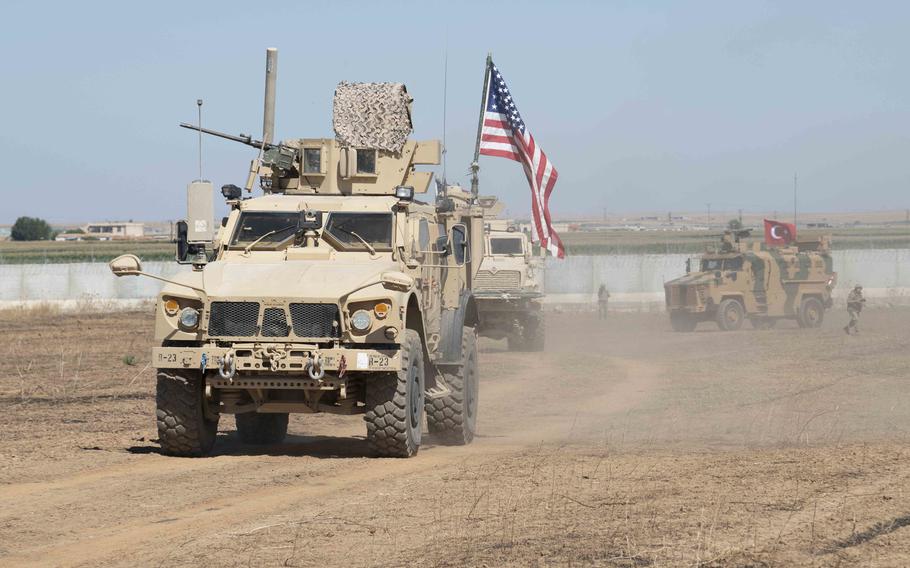 Turkey continues to be a regional transit hub for the Islamic State group, even though the NATO ally has recently stepped up efforts to counter attempts to smuggle ISIS fighters and weaponry into war-torn Syria, a new Inspector General's report says.
In a report released Tuesday by the Lead Inspector General for the military's mission in Syria and Iraq, U.S. European Command called Turkey a "major facilitation hub" for ISIS and said security at the country's southern borders with Syria and Iraq continues to be a problem.
Turkey has been criticized for years by Western allies for failing to stop the flow of foreign fighters into Syria, something critics have said contributed to the initial rise of ISIS in the region. But in recent months, Ankara has dealt more aggressively with ISIS within its borders and inside Syria, EUCOM said in the report.
Operations launched by Turkey against ISIS have impacted the group's ability to smuggle fighters, funds and supplies, EUCOM told the IG. However, the difficulty of securing Turkey's border with Syria and Iraq will likely ensure that the extremist group will be able to continue moving supplies and fighters from one country to another, the report said.
Although the U.S.-led military coalition in Iraq and Syria has pushed ISIS out of what used to be its major strongholds in the large swath of territory it once held in the two countries, the terrorist group remained active in the region, it said.
Attacks by ISIS surged from late April to late May during the Muslim holy month of Ramadan, and the terrorist group has exploited restrictions placed on security forces because of the coronavirus pandemic to conduct even more attacks, the Combined Joint Task Force–Operation Inherent Resolve said in the report.
But a year-to-year comparison of attack numbers, and the complexity and consequences of those attacks,"indicate that ISIS is not resurging," CJTF-OIR said.
ISIS relies mainly on small-scale local attacks and is "most likely" unable to lead operations outside of Iraq and Syria, the Defense Intelligence Agency said in the report.
While there is no evidence that ISIS has the ability to retake or hold territory in areas where the U.S.-led coalition operates, the report said defeating ISIS in areas like Syria, where coalition and partner forces have limited reach, remains a challenge.
vandiver.john@stripes.com Twitter: @john_vandiver
---
---
---
---