Trump says some US troops in Germany could move to Poland
by
John Vandiver
June 24, 2020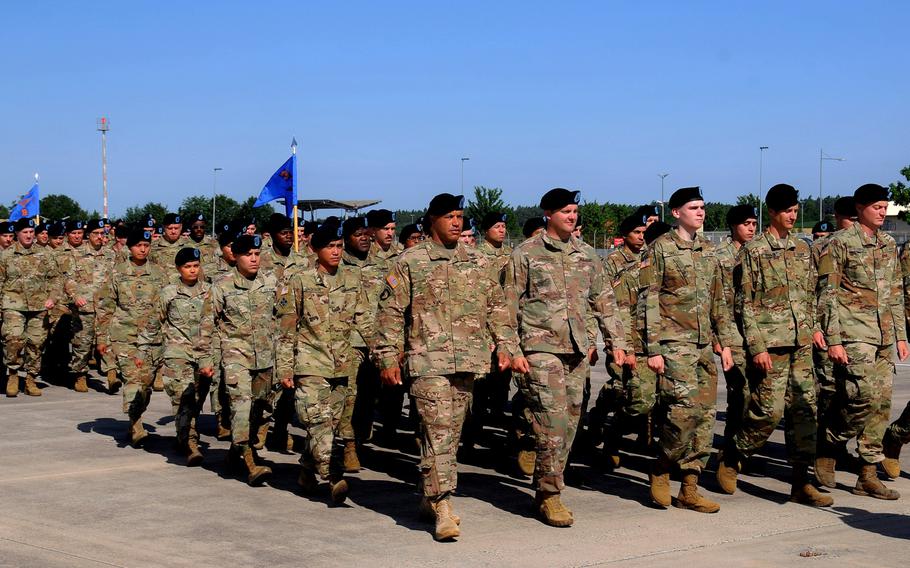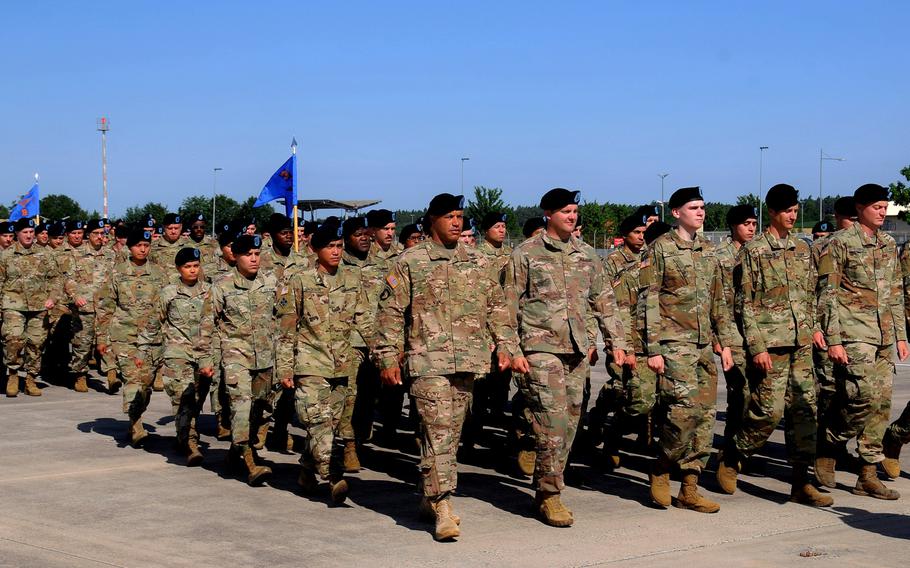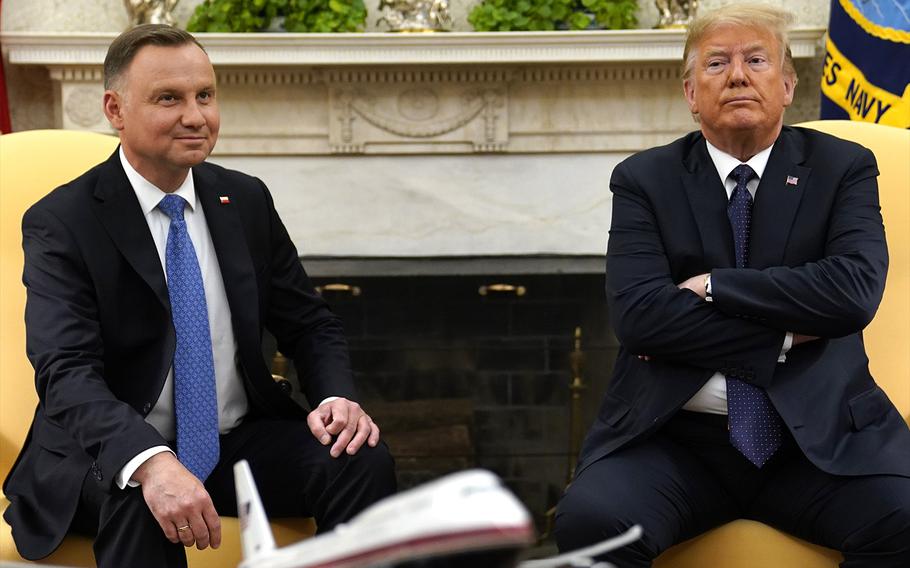 STUTTGART, Germany — President Donald Trump on Wednesday reaffirmed his plans to pull large numbers of troops from Germany, saying "probably" some of them would be shifted to Poland while others will return to the United States.
However, Trump offered no details about a long-planned boost in troops to Poland as he spoke alongside Polish President Andrzej Duda at the White House.
"We will probably be moving them from Germany to Poland," Trump said. "Some will be coming home and some will be going to other places, and Poland would be one of those places."
Meanwhile, Duda urged Trump not to cut forces from Europe, where he said Russian President Vladimir Putin has imperial aims.
"I do not deny that I requested Mr. President that he not withdraw U.S. forces from Europe," he said.
A U.S. pullout would be "detrimental" to European security, Duda said.
Trump intends to cut 9,500 troops from Germany, which would reduce the number of service members in the country by nearly one-third. It's not clear what units could be affected or when the reduction is expected to happen. The Pentagon, which was initially unaware of the plan, has been silent on the issue. In Congress, Republican and Democratic lawmakers also have spoken out against the idea.
A lack of a firm commitment from Trump to make a big military boost falls far short of Poland's desire for a "Fort Trump" in the country.
Last year, the United States and Poland agreed to a 1,000-troop increase in Poland where U.S. forces have long rotated on missions focused on deterring Russian aggression. So far, that deal has not come to fruition. The increase is intended to involve rotational forces focused on building up logistics and special operations missions as well as setting up a drone squadron.
The United States also has regularly rotated a tank brigade through Poland, where forces live in austere deployment-style conditions. There have been discussions about upgrading facilities, but it remains unclear what that could entail.
Any costs, however, would be paid by Poland, Trump said.
Trump also took shots at Germany, repeating past complaints that the country doesn't invest enough in defense.
"We will only be satisfied when all [NATO] members pay their fair share," Trump said.
vandiver.john@stripes.com Twitter: @john_vandiver