Travel restrictions are eased on some US personnel in Germany, Benelux
by
Jennifer H. Svan
May 5, 2020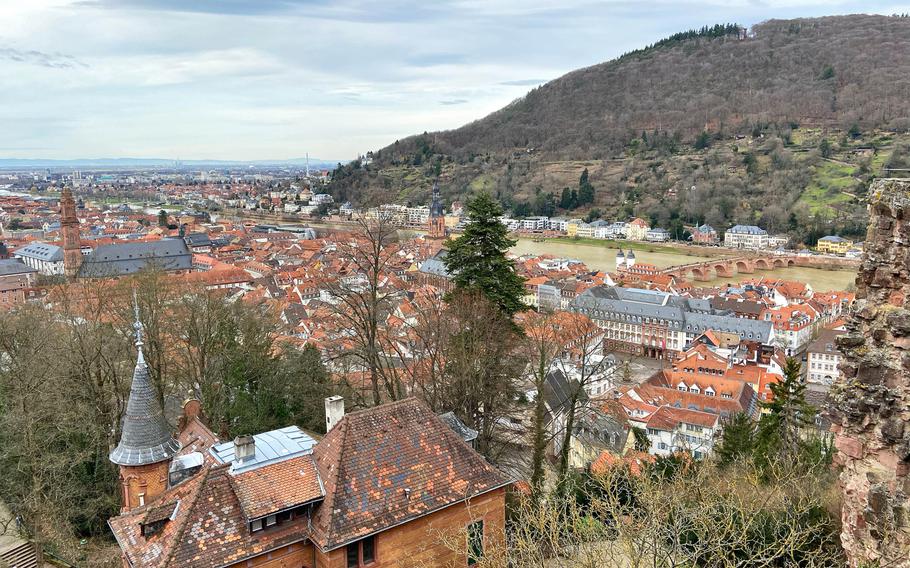 Stars and Stripes is making stories on the coronavirus pandemic available free of charge. See other free reports here. Sign up for our daily coronavirus newsletter here. Please support our journalism with a subscription.
KAISERSLAUTERN, Germany — Thousands of service members and their families can travel three times farther from their homes than they could over the last six weeks as one of the largest U.S. Army commands in Europe eased coronavirus restrictions Tuesday.
"Right now, with your family or one additional person, you can go out to 100 kilometers (62 miles), which is great for all those looking at all the amazing places we have in Germany to go," said U.S. Army Garrison Rheinland-Pfalz commander Col. Jason Edwards, in an online video announcing changes outlined in a general order issued by the 21st Theater Sustainment Command.
A previous order signed March 23 by 21st TSC commander Maj. Gen. Christopher Mohan restricted travel for personnel to 30 kilometers, or less than 19 miles, from their homes, and only for essential shopping trips or to seek medical care.
A curfew that had been in force since late March now runs from midnight, instead of 10 p.m., to 5 a.m., the new order said. Personnel on official travel or duty, who have a medical emergency or need to walk their dog, or otherwise care for a pet, are authorized to be out after midnight, it said.
The new order applies to individuals stationed, assigned, attached or present on U.S. Army Garrison Rheinland-Pfalz and U.S. Army Garrison Benelux installations, for which Mohan is the senior officer.
The previous order is still in effect for personnel under Mohan's authority in Kosovo, Romania, Bulgaria and Greece.
While the changes "open up some opportunities," Edwards said, not all restrictions have been lifted.
A ban on visits to venues popular with service members — including off-base bars, night clubs, dance clubs, hookah lounges, movie theaters, pools, spas, massage parlors, the indoor seating area of restaurants, and gyms — remains in place.
Travel is no longer limited to essential and emergency trips, but has to be within national borders and to a location not subject to host-nation closures or restrictions, the order said.
Outdoor exercise is authorized within the same 100-kilometer radius of home, as long as it is conducted away from areas with a lot of people, outside curfew hours and respects local laws.
Only one nonfamily member is allowed to visit a residence or barracks accommodation at a time, and barracks and block parties remain banned.
Traveling in a personal vehicle with more than one nonfamily member still isn't allowed, except when carpooling to work or a duty station, the order said.
Face coverings should be worn if riding in a car with a nonfamily member, Edwards said. They must also be worn in public when required by local law or military regulations, the order said.
All German states require face masks to be worn on public transportation and in shops.
The new order also said personnel whose normal place of duty is within U.S. Army Garrison Rheinland-Pfalz are authorized to travel to Frankfurt International Airport.
Troops found violating the order could face administrative action or punishment under the Uniform Code of Military Justice.
They are also subject to punishment under host-nation laws. Four soldiers riding in a vehicle shortly after the previous order was issued were fined by German authorities for breaching social distancing rules, Mohan said in April.
Those who don't fall under the UCMJ who violate the order could lose logistical support and access to government housing, be banned from entering U.S. installations or be ordered to return to the U.S., it said.
svan.jennifer@stripes.com Twitter: @stripesktown
---
---
---