'They said it's because we're American': US military families living in Europe bumped from flights to Greece
---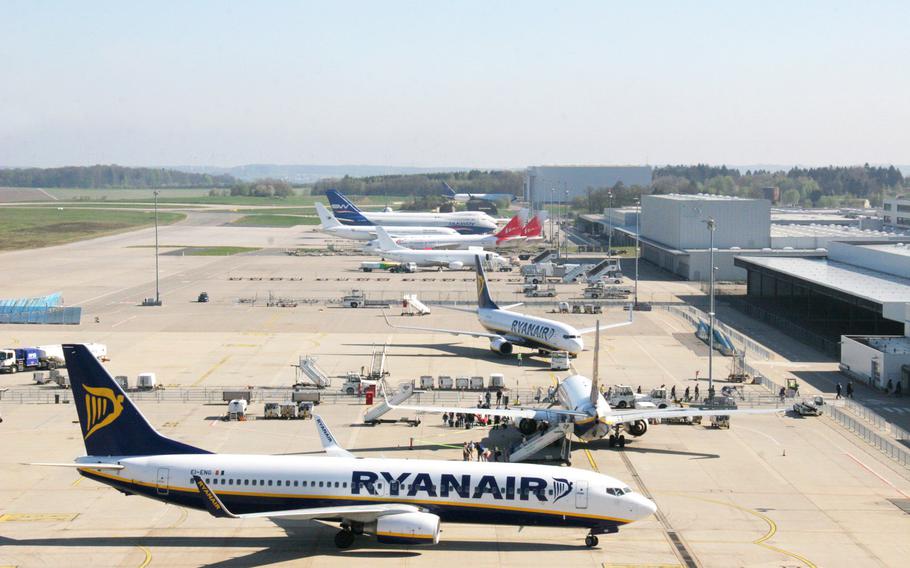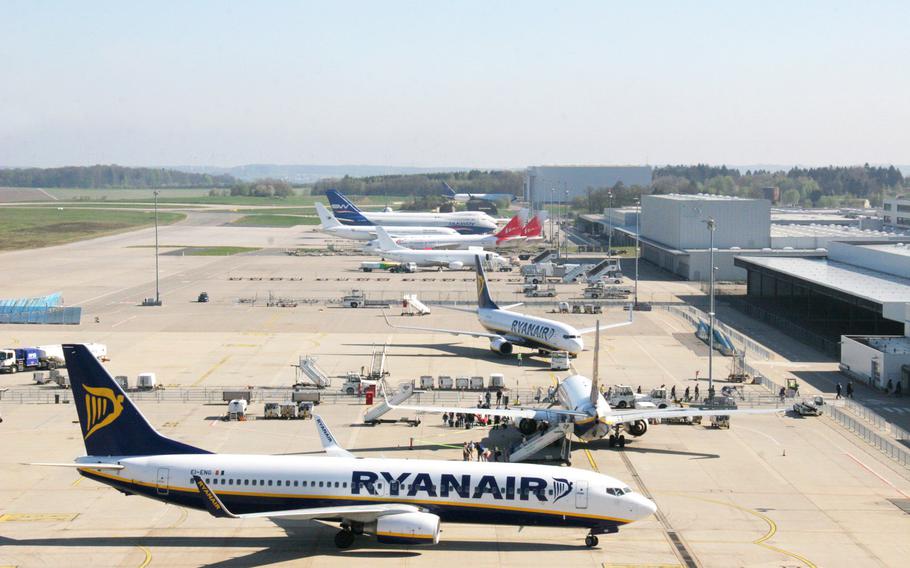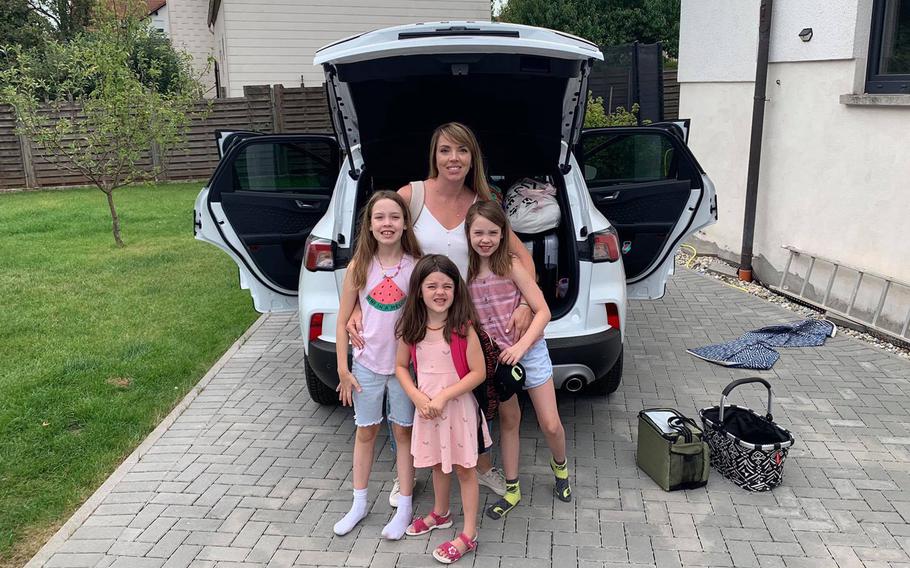 Stars and Stripes is making stories on the coronavirus pandemic available free of charge. See other free reports here. Sign up for our daily coronavirus newsletter here. Please support our journalism with a subscription.
Tara Krause's kids were "super-excited" about the family's trip to Greece, the 35-year-old said, but their excitement turned to disappointment when ground staff at Frankfurt-Hahn airport barred the U.S. military family from traveling because of coronavirus restrictions.
"They told us, 'No, you can't fly,' and they said it's because we're American," Krause told Stars and Stripes on Thursday. "One of my 9-year-old twins cried herself to sleep that night."
Krause, her husband Michael, a lieutenant colonel in the Air Force, and their three children were at the airport Tuesday for their flight to Kefalonia, an island south of Corfu in the Ionian Sea.
The Ramstein-based family presented staff at the check-in desk with the QR code they received after filling out an online form required by the Greek government for entry into the country, their passports, which included Status of Forces Agreement stamps, a utility bill and other paperwork to show they lived in Germany, Krause said.
"They looked at everything and said we needed proof that we're legal residents," she said.
Greece had changed its rules the night before because of the rising number of coronavirus cases in the country, Ryanair staff told the Krauses. The family and around a dozen other Americans who were trying to travel that day, including other airmen and families, were told they "had to have German residency cards" to travel to Greece, Krause said.
"But that's basically what our SOFA stamp is," she said.
Active-duty service members assigned to Germany only need their military ID cards and NATO or travel orders to prove they reside legally in the country, while their family members, Defense Department civilians and contractors require a SOFA certificate in their passports as proof of residency, a document on Ramstein's website says.
Ryanair said in a statement sent to Stars and Stripes that the Americans had been barred from traveling "as per the current Greek Govt restrictions regarding non-EU nationals."
"As a result of COVID-19, Greece has a ban on non-essential travel from the US," the statement said. The low-cost airline did not reply to an email pointing out that the Americans' travel originated in Germany.
Greece recently tightened restrictions after a surge in coronavirus cases, which it blamed in large part on travelers coming into the country. The popular tourist destination reopened its borders to visitors July 1 after weeks of strict lockdown helped bring the virus under control.
The Greek consulate in Berlin referred Stars and Stripes to the reopen.europa website, which says travel is allowed to Greece from all EU countries, with the exceptions of Bulgaria, Romania and Malta, which have high numbers of coronavirus cases. The website does not mention travelers' nationalities, only where they are traveling from.
But a Greek government rule dated Aug. 11 says only EU nationals and citizens of European countries such as Switzerland, Norway, Iceland and Liechtenstein, which have travel agreements with the EU, can enter Greece on unofficial travel.
That rule, which has been in effect since the country started reopening to tourists, has been applied haphazardly.
One American family posted on Facebook that they had flown on Ryanair from another Frankfurt airport to Mykonos on Thursday.
They had "no issues," Destin Beckworth said. At least eight other military families were on the same flight.
Other military families told Krause after she shared her family's misadventure on Facebook that they'd also recently traveled to Greece with Ryanair, although not from Hahn airport.
But an American family from Wiesbaden said they were barred from boarding a Ryanair flight to Greece from Baden-Baden airport.
And a day after the Krauses, Alisha Bell and her family were told they couldn't fly from Hahn to Chania, on Crete. They, too, were told it was "because we were U.S. citizens," Bell said.
"I and other families who were being denied travel called the (Greek) Embassy and they said we were allowed in the country," Bell said. "But one lady at Ryanair, the supervisor, said it was Ryanair policy."
Neither the Bells nor the Krauses have been offered refunds by Ryanair.
The Bells headed to the Netherlands for their vacation.
The Krauses "didn't unpack when we got back from Hahn," Tara Krause said. They ended up driving to northern Italy.
"I said to my family, 'We're going somewhere,' and my husband was like, 'that's fine, but we're not flying.' "
zeitvogel.karin@stripes.com Twitter: @StripesZeit
---
---
---
---