The US Defender-20 exercise was mostly called off. Belarus is marching on anyway.
---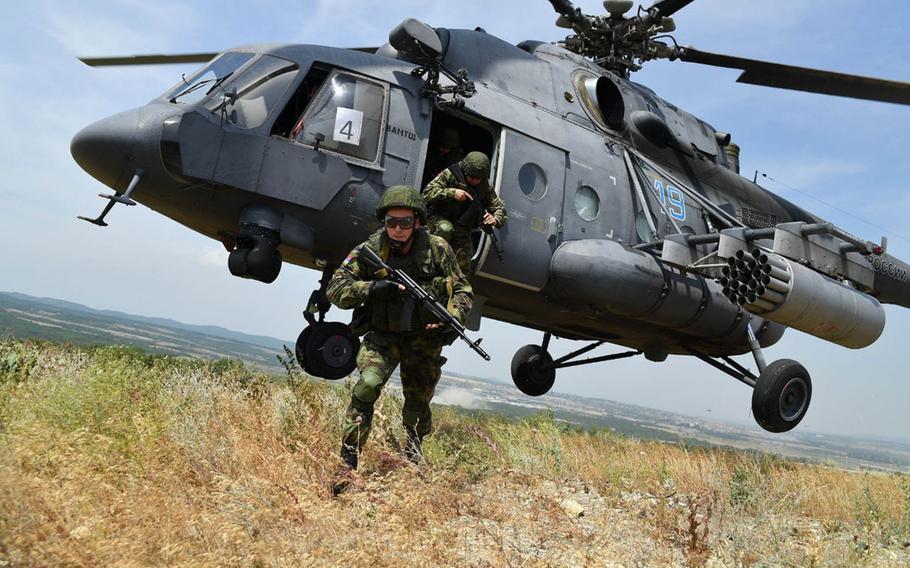 Stars and Stripes is making stories on the coronavirus pandemic available free of charge. See other free reports here. Sign up for our daily coronavirus newsletter here. Please support our journalism with a subscription.
Belarus says it will launch a series of military drills in response to Defender-Europe 20, the U.S.-led exercise that was scaled back to such an extent over coronavirus concerns that even Moscow nixed its own countermaneuvers.
Belarusian Defense Minister Viktor Khrenin said an exercise including 6,000 personnel "will enable not only to assess the level of combat readiness, but is also one of the response measures to NATO's multinational maneuvers near our borders."
The announcement Monday came as a surprise because last week the Pentagon ordered a halt to the deployment of forces for Defender, which would have been the U.S. Army's largest exercise on the Continent in 25 years.
Concerns over the coronavirus forced the U.S. military and its NATO allies to cancel major activities connected to the exercise, which was to include paratroopers dropping into the Republic of Georgia and defense maneuvers in the Baltic states.
Belarus also has at least 76 confirmed coronavirus cases, the World Health Organization reported Monday.
The U.S. military had originally planned to send some 20,000 U.S.-based troops to Europe to join other American and allied forces for the drills. Ten NATO countries were also scheduled to participate.
On Monday, Russian presidential spokesman Dmitry Peskov said the Russian military would also call off its own spring maneuvers.
The Russian war games were to have been a direct response to the U.S. drills, which the Kremlin has been criticizing since they were first announced last year.
But Belarus, Russia's closest military ally, which borders NATO member Poland, decided not to follow suit despite indicating earlier this year that it wanted to forge closer ties with the Western military alliance.
In a statement on the defense ministry's website, Khrenin said that although the Defender exercises had been canceled for the time being, "the NATO leadership did not fully reject holding it."
NATO had no immediate comment Tuesday to the Belarusian announcement.
---
---
---
---