Teachers voice support for Aviano principal after his removal from post
by
Kent Harris
September 16, 2013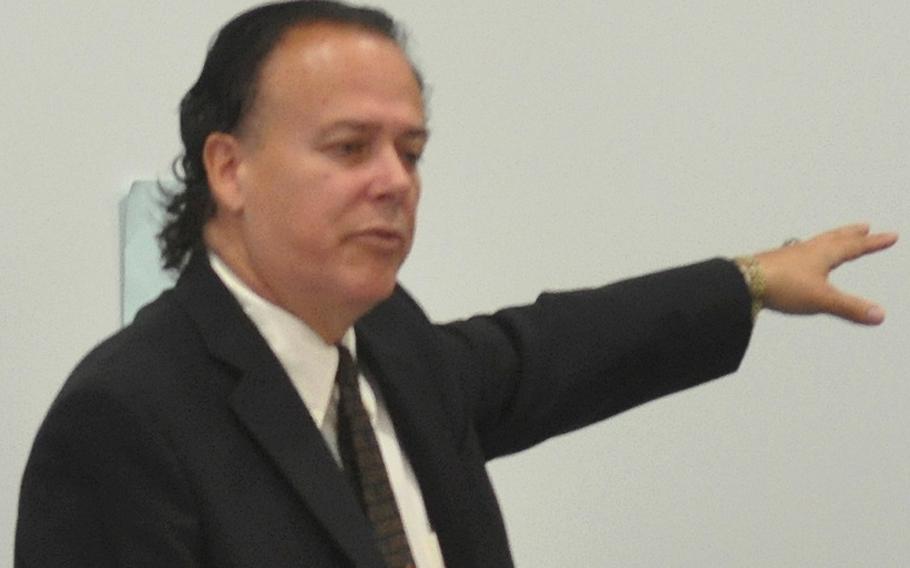 AVIANO AIR BASE, Italy — The principal of Aviano High School/Middle School is being removed from his post just three weeks into the school year, according to teachers, who have sent a letter to the Defense Department schools' administrative headquarters appealing for a reversal of the decision.
Brad Seadore, starting his second year at the school, was told Friday by Kent Worford, superintendent of the Mediterranean District, that he was being reassigned, and Seadore then informed staff, according to several teachers and counselors interviewed.
A Department of Defense Education Activity official would not comment on the matter, saying DODEA does not discuss personnel actions.
Seadore, whose wife, Karen, is the athletic director for Department of Defense Dependents Schools-Europe, declined to comment.
But teachers said they believed the reason given for his removal was failure to improve a poor working culture and climate at the school.
Several educators said many of the school's problems date back to the tenure of a previous principal.
"Brad entered into a situation where the climate and culture was considered very poor," said Pam Hillestad, who has taught in DODEA for 21 years. She said a visit by AdvancED – an outside organization that rates schools on an array of criteria – listed a poor climate during its last visit to Aviano before Seadore took over.
In response, more than 30 members of the staff drafted a letter of support and sent it to the district office as well as DODEA's headquarters in Europe and the States, Hillestad said.
"While no school is free of some level of dissension, we strongly believe that in the short time Brad Seadore has been with us, that the climate has improved a great deal," the letter states. A copy was made available to Stars and Stripes.
"We don't have any issues with him, the community doesn't have any issues with him, the kids don't have any issues with him," said Dee Oleson, a counselor with 32 years with DODEA.
Several teachers said the school is already going to be losing its assistant principal, Kimberly Redmond, who has decided to return to the States.
At least one teacher said he wasn't enamored with Seadore's first year, but had seen positive improvements this year. That teacher, who also did not want to be identified, signed the letter and questioned the timing of the decision.
Jim Hardin, a DOD contractor who served as chairman of the school advisory committee before and after Seadore took over, said he was angry.
"I don't think this decision was taken with input by all the stakeholders at the school," he said Saturday. "The thing that's most upsetting is the school is moving in the right direction. Why are we changing?
"It's unbelievable on so many levels and is going to set the school back."
Teacher Laura Corder said Seadore is one of the best principals she's had in 25 years of teaching. She said the move has already re-opened wounds that were healing.
"Now we're all looking at each other, wondering who did it," she said, referring to someone who might have had something negative to say about Seadore and his tenure.
Aviano was Seadore's first posting as principal, but he held a number of administrative positions at Defense Department schools in Germany before that.