Taxis allowed on Vicenza bases for 1st time in memory
by
Nancy Montgomery
October 4, 2017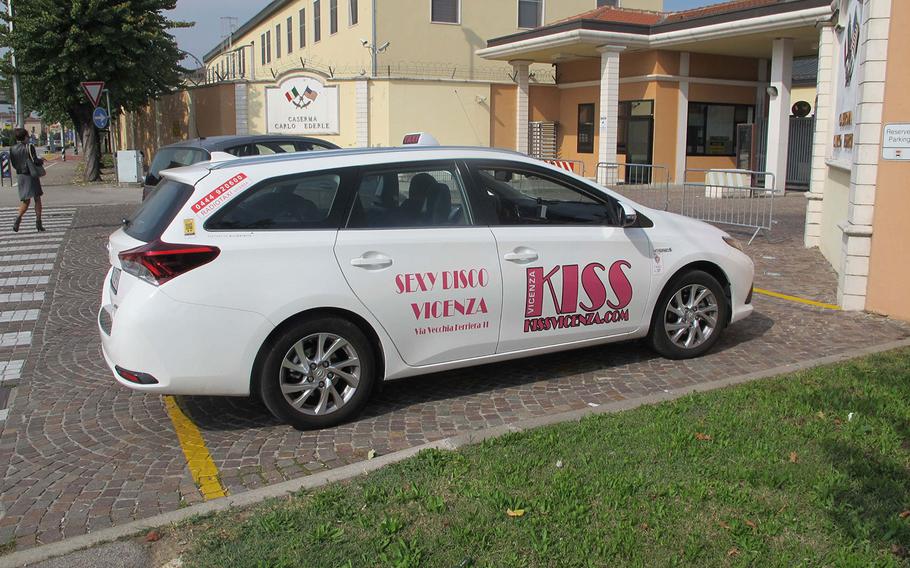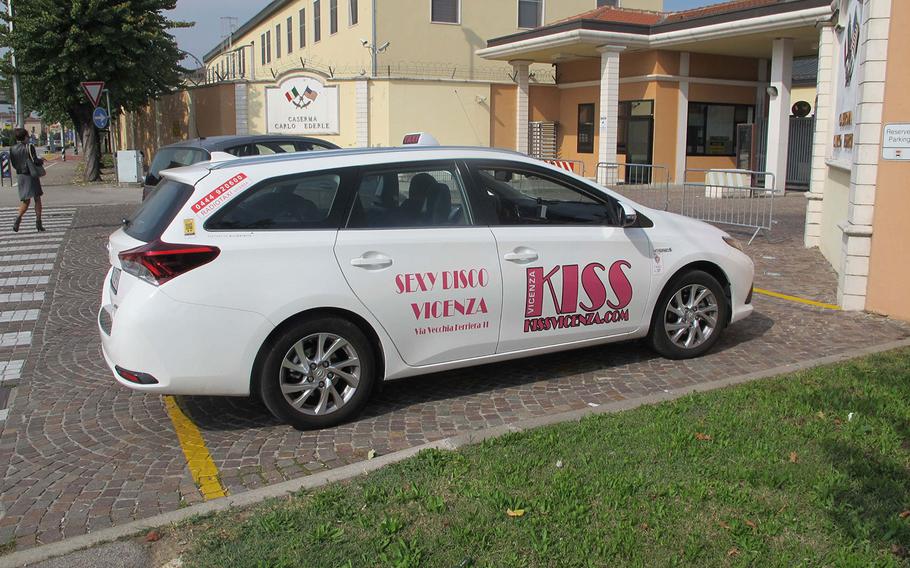 VICENZA, Italy — Soldiers at the two bases hosting the U.S. Army here will no longer have to hoof it outside the gate to get a taxi.
Starting this week, local taxis will be able to come on base at Caserma Ederle and Caserma Del Din. It's the first time in memory, and possibly the 62-year history of the Southern European Task Force, U.S. Army Garrison Italy officials said.
The policy change was initiated in December, when soldiers based at Del Din raised the issue in a meeting with then-U.S. Army Africa commander Maj. Gen. Joseph Harrington, said Karin Martinez, a garrison spokeswoman. "It was an ordeal to get to the front gate: It was an issue that came up," Martinez said.
Del Din, where some 800 soldiers live and the 173rd Airborne Brigade is headquartered, opened four years ago.
Harrington asked the then-garrison commander, Col. Steve Marks, to research the issue, Martinez said. It was soon determined that allowing taxis to pick up and drop off passengers would also be a boon to those using the commissary and hotel on Caserma Ederle, particularly newly arrived families without vehicles had been forced to lug groceries, suitcases and toddlers across base. "They saw a lot of benefits," Martinez said.
Only taxi union members who've undergone a background check have been provided base access badges, and they're allowed to come on base only when called, Martinez said.
The taxis may pick up and drop off passengers at three locations on the bases: the commissary, Ederle Inn and at the shopette on Del Din.
One way to hail a ride is by using the smartphone app, apptaxi.it/get, which allows people to pay for taxis in Vicenza and other Italian cities, including Milan, Rome, Venice and Padova.
Those needing taxis may also phone Radio Taxi Veneto at (+39) 0444-992-0600.
It wasn't clear on Wednesday whether calls to the company would necessarily net a driver with the required permissions for base entry.