Stuttgart and Wiesbaden garrisons allow travel across Germany, but no overnight stays
by
John Vandiver
May 11, 2020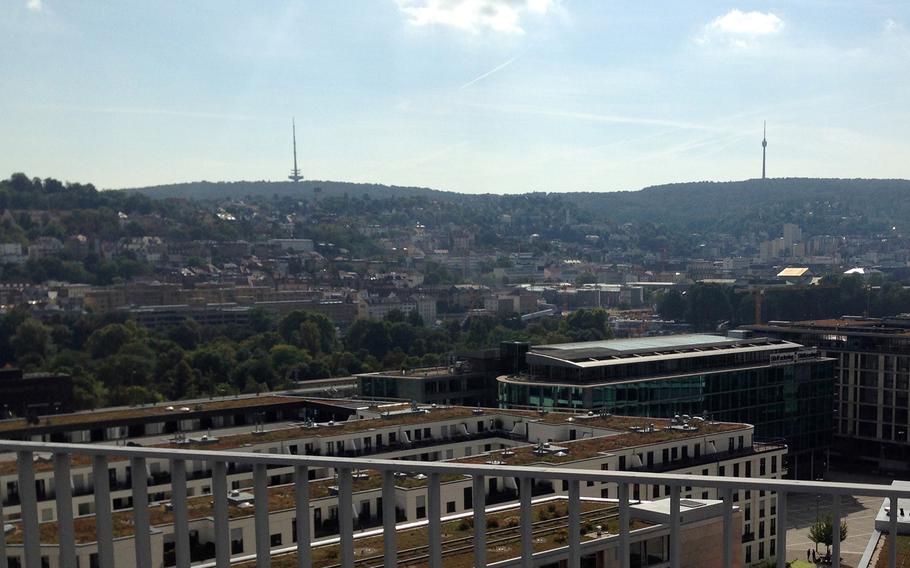 Stars and Stripes is making stories on the coronavirus pandemic available free of charge. See other free reports here. Sign up for our daily coronavirus newsletter here. Please support our journalism with a subscription.
STUTTGART, Germany — U.S. military personnel based in Stuttgart and Wiesbaden can use most off-post facilities open to the public even if such facilities aren't yet open on post, according to updated Army general orders.
The orders for the two garrisons replace previous limits on unofficial travel within Germany. Now, personnel assigned to Stuttgart and Wiesbaden can travel throughout Germany, so long as the journey doesn't require an overnight stay.
The orders for the two communities, which went into effect Friday, are similar and follow recent decisions by German authorities to loosen some coronavirus-related restrictions.
"Individuals in the Stuttgart Military Community must follow restrictions enacted by the host nation government. It is not a violation of [General Order 1B] to use facilities or services opened by the HN (host nation) government," the Stuttgart garrison said in a community announcement.
While the Wiesbaden order said personnel "may utilize any host nation business or establishment that is lawfully operating in accordance with host nation rules" there are some exceptions.
Off-post child care services, off-post churches, playgrounds, and indoor seating areas of bars and restaurants remain prohibited for Wiesbaden personnel.
Sites that remain closed by law in the state of Hesse, such as nightclubs, massage parlors, tattoo shops and hookah lounges, also are off-limits.
In Germany, decisions on what can reopen are made at the state level, which means that U.S. military bases in the country have different restrictions and safety measures in place. Different commands and services, sometimes in the same area, also have their own rules on movement.
The updated Stuttgart and Wiesbaden orders apply to all troops, family members and civilian personnel assigned to the respective garrisons. That changes mean personnel in those communities can visit off-post most retail stores, barbers and beauty salons.
On post at Stuttgart, shops have gradually begun to open. Barber and beauty salons, upon passing health inspections this week, are expected to reopen Thursday by appointment only.
Reopenings on post generally will lag behind the local area, garrison officials said.
"The garrison command and staff are actively reviewing potential reopening plans and dates for other services and will announce these when more information is available," the garrison said in a statement. "These adjustments are possible only as a result of the vigilance and discipline of the members of Stuttgart military community members."
vandiver.john@stripes.com Twitter: @john_vandiver