Spangdahlem airman recovering after fiery crash that killed two other servicemembers
---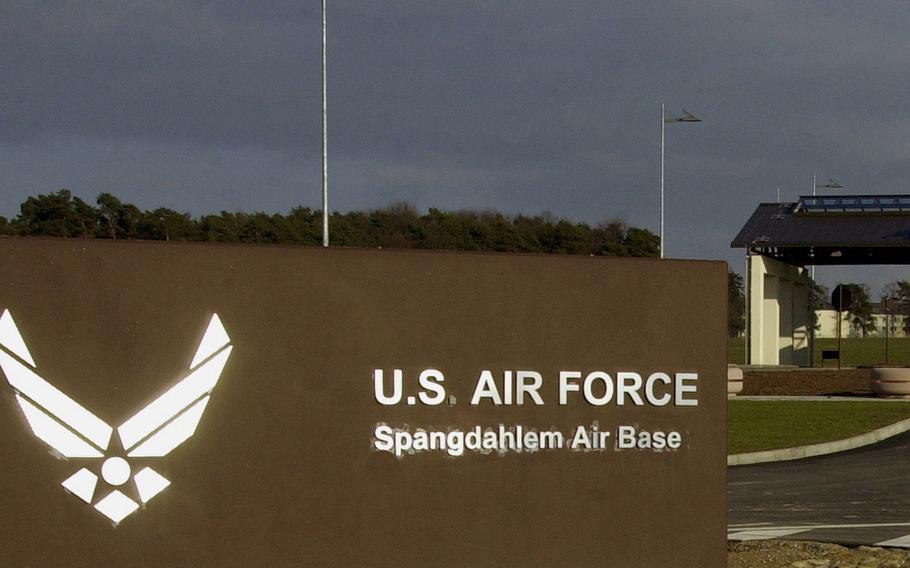 KAISERSLAUTERN, Germany — A car involved in a deadly crash on Spangdalem Air Base this week caught fire after it left the road and hit a stationary object, a base official said Tuesday.
Two airmen were killed and a third was injured in the crash near the base's passenger terminal on Monday morning.
The two dead airmen's next of kin have been notified, said Air Force Capt. Erin Recanzone, a 52nd Fighter Wing spokeswoman, but the servicemembers' names, ages and units have not been released. The U.S. military does not publish identifying information until 24 hours after family has been notified.
The injured airman, who was airlifted to a hospital in Koblenz after the crash, was in "good condition," Recanzone said.
The base, located near the small German town of Spangdahlem, about 80 miles northwest of Ramstein Air Base, is host to the only U.S. Air Force fighters in Germany — F-16 C/D Fighting Falcons, which are part of the 480th Fighter Squadron.
Monday's single-vehicle accident happened on the perimeter road that winds past the passenger terminal and along the back of the base, connecting the area around the golf course to base housing. The speed limit on the road, which has one lane traveling in either direction, is 70 kilometers per hour (about 43 mph).
The cause of the crash was being investigated, base officials said.
A German news report said the car had crashed into a tractor parked in a meadow, but Recanzone said a tractor was not involved.
svan.jennifer@stripes.com Twitter: @Stripesktown
---
---
---
---