Some smaller stores in Germany to reopen as coronavirus precautions continue
---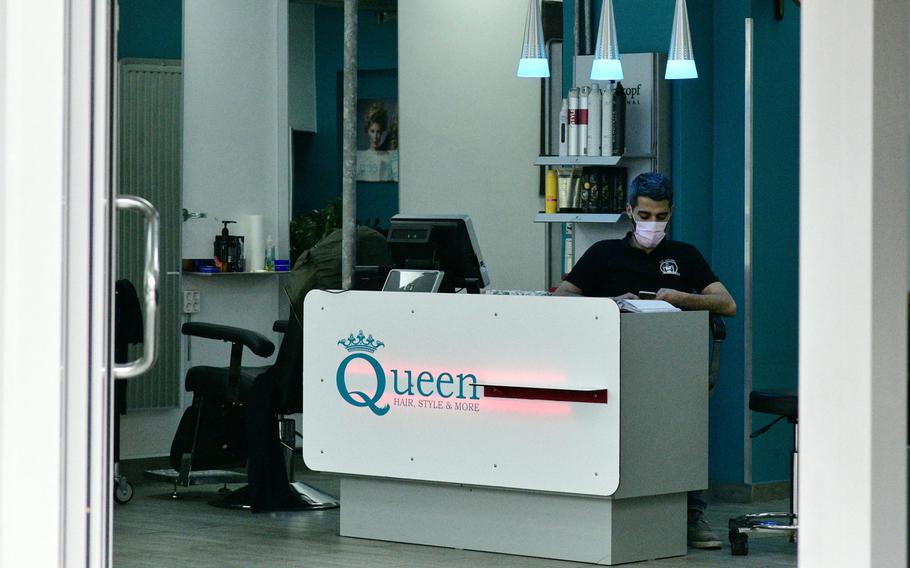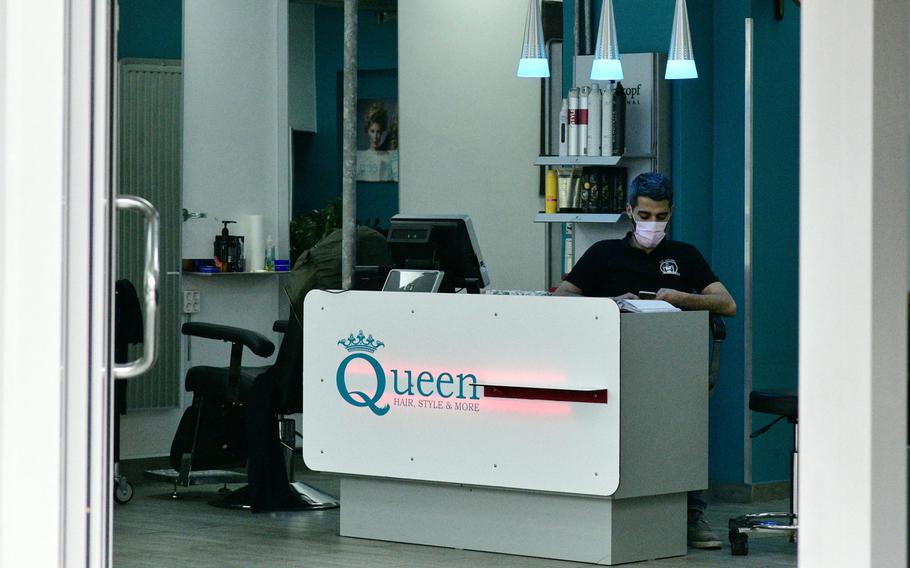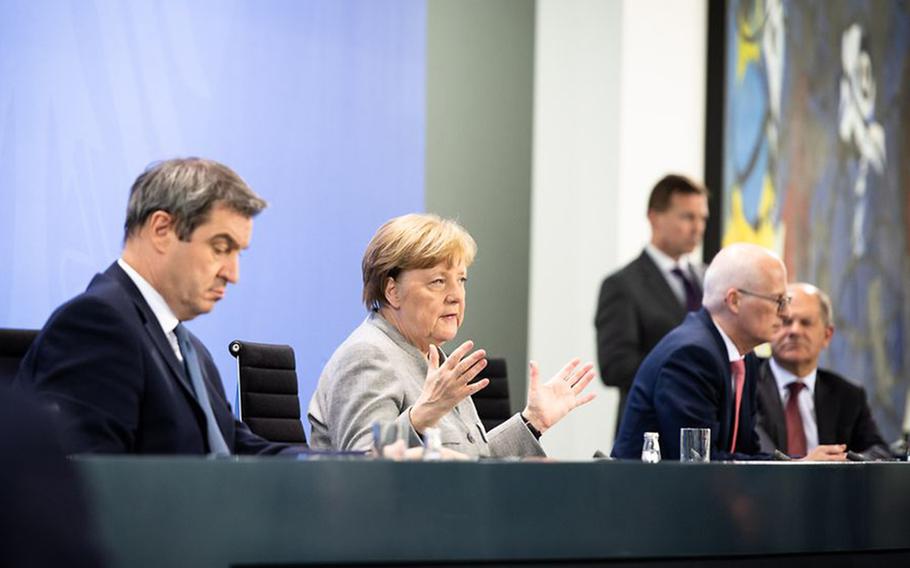 KAISERSLAUTERN, Germany — Smaller stores can reopen soon and masks are now recommended while shopping as Germany tries to maintain its "fragile" success in containing the coronavirus, German Chancellor Angela Merkel said.
Stores up to 800 square meters, or about 8,600 square feet, will be allowed to do business starting Monday if they can maintain hygiene precautions, Merkel said in a televised address Wednesday night. Bookstores, bicycle shops and auto dealers may also open again, regardless of size. Bars, restaurants and cafes may continue to offer takeout or delivery only.
A ban on gatherings of more than two people in public who are not part of the same household, and a social distancing policy of at least 1.5 meters, or about 5 feet, will remain in place, Merkel said.
The U.S. military in Germany's policies are slightly more stringent than the national standard. The military calls for at least 6 feet of social distance, in line with U.S. Centers for Disease Control and Prevention guidelines. The military also requires personnel to wear masks in public when 6 feet of social distance can't be maintained.
Merkel on Wednesday said masks are recommended in stores and on public transportation, though cities and states can declare additional measures.
Hanau, a city of about 100,000 near Frankfurt, will require anyone in a store to wear a mask beginning Monday, Germany's Focus Online reported.
The health care system has kept up with the pace of coronavirus infection, "something that was not at all certain from the beginning," said Merkel, who called the country's containment efforts a "fragile and intermediate success."
"We do not have much leeway," she said.
Schools, which have been closed for about a month, will reopen in phases starting May 4, with students about to graduate high school returning first. Elementary schools, kindergartens and preschools will remain closed, Merkel said.
Barber shops and salons should expect to be able to reopen beginning May 4, she said.
The latest measures will take effect Monday through May 3, and will be reviewed April 30.
Borders with neighboring countries also will remain closed, officials said.
Germany had about 130,000 confirmed coronavirus cases and 3,569 deaths as of Thursday, the country's Robert Koch Institute reported. The coronavirus-related death toll is substantially lower than in neighboring France, which had more than 15,000 confirmed deaths, and nearby Italy, which has suffered more than 21,000 deaths, the World Health Organization reported Wednesday.
---
---
---
---