Soldiers in Germany operate teddy bear clinic for kids
by
Martin Egnash
August 29, 2019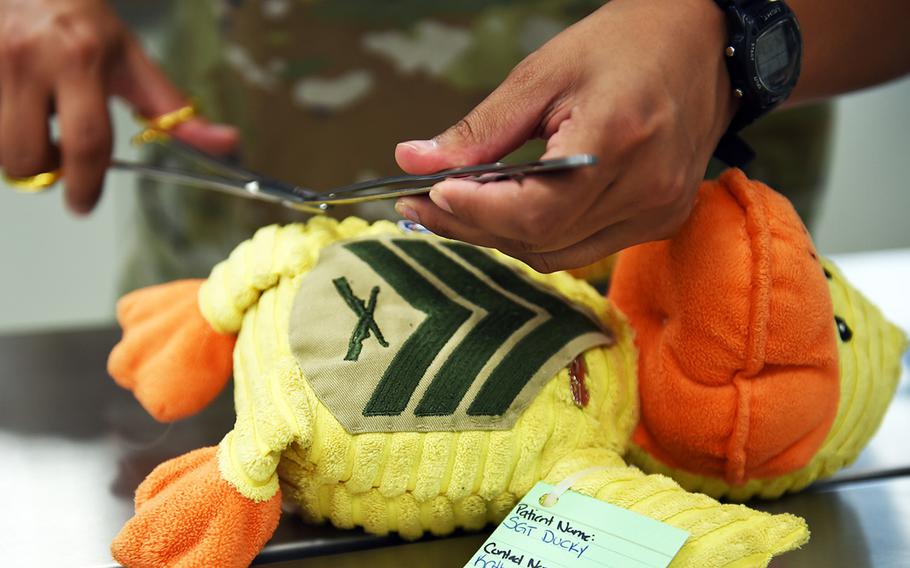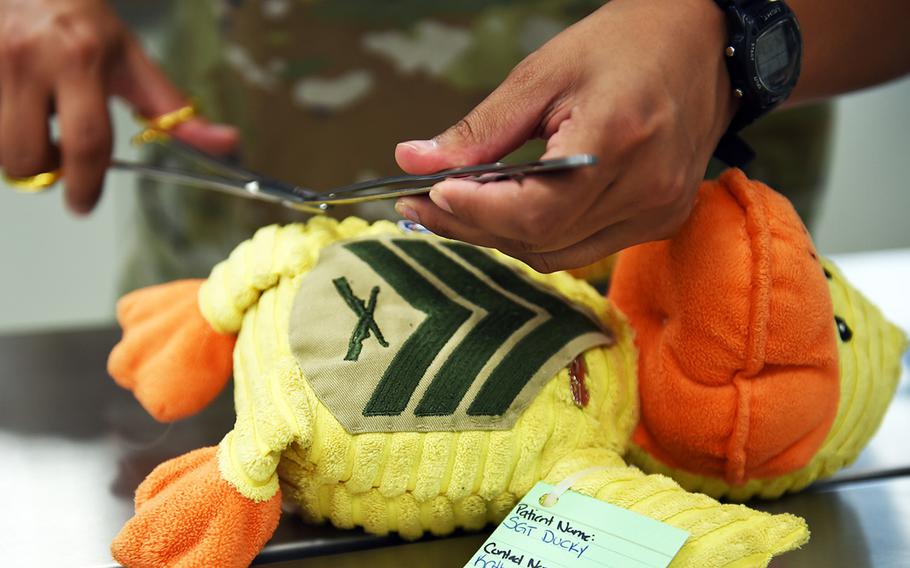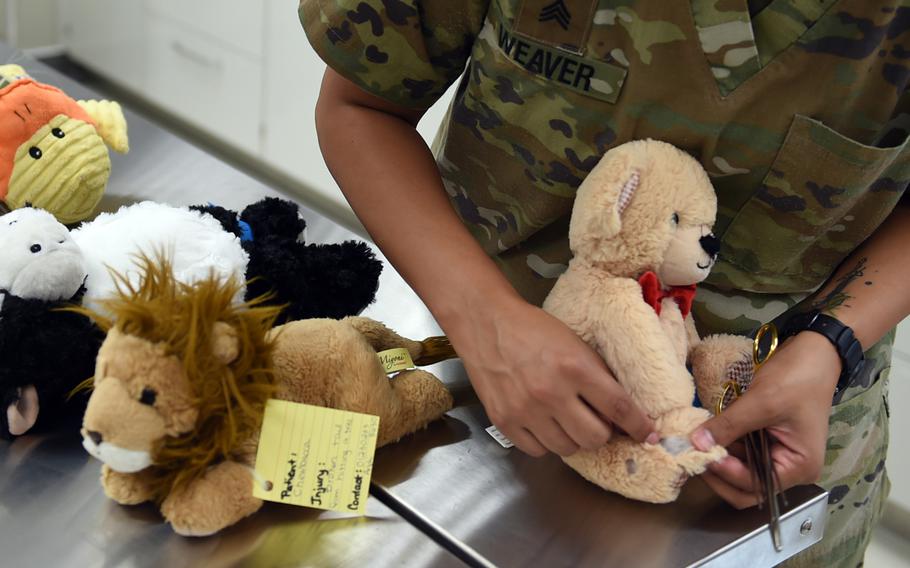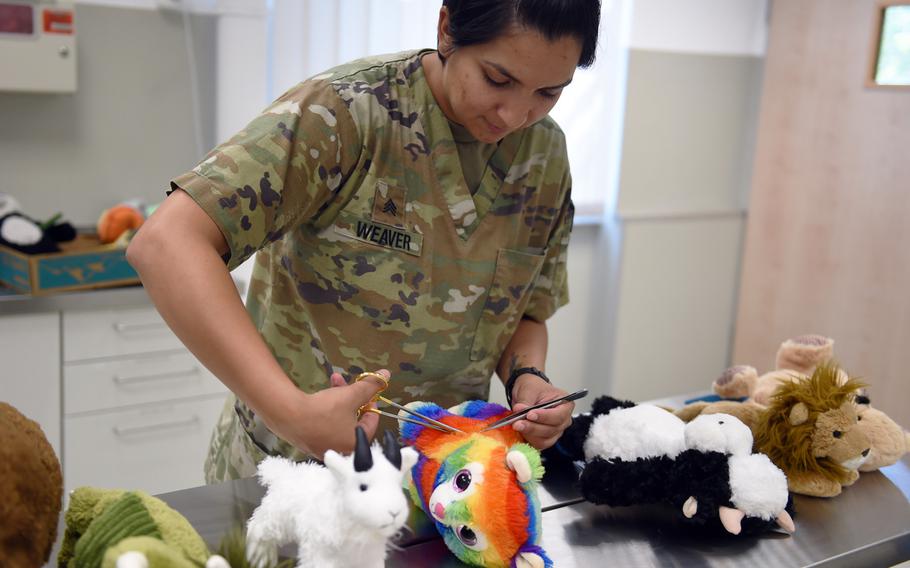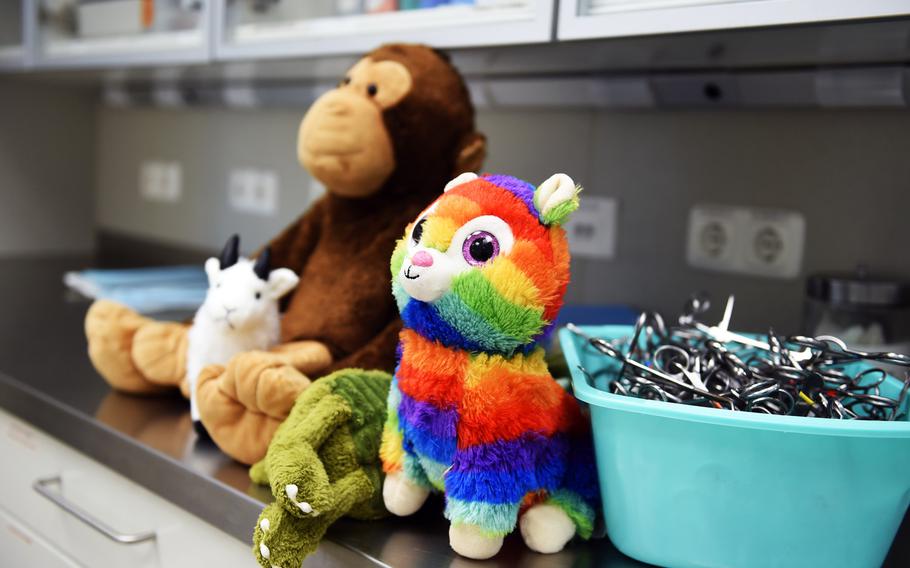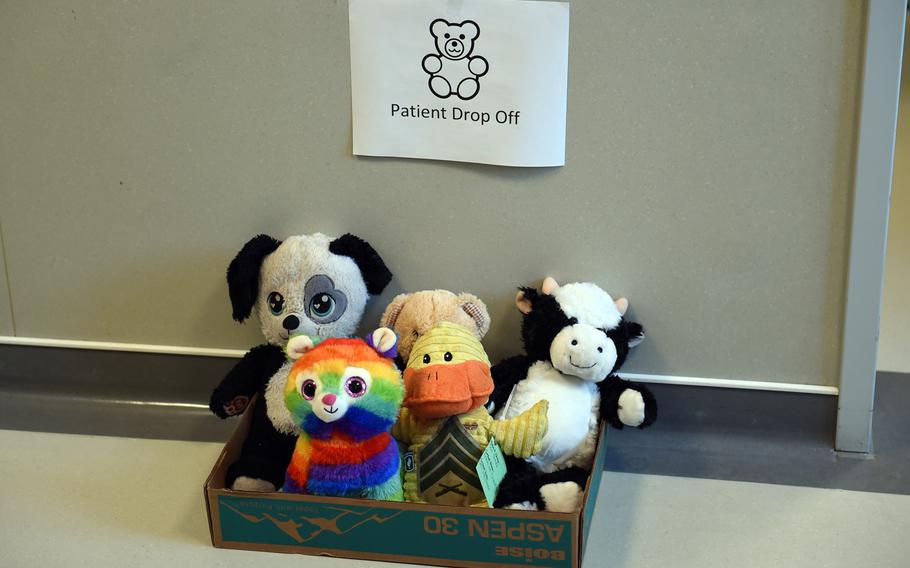 VILSECK, Germany – Army veterinarians helped veterinary service personnel practice suturing techniques on stuffed animals this week in the second teddy bear suture clinic to be held here.
At least 16 soldiers from U.S. Army Garrison Bavaria participated in the exercise. They operated on several dozen stuffed animals that were brought in to the clinic, primarily by soldiers' families.
Sewing up the toys provides valuable training in suturing, a skill they don't often get to practice, said Sgt. Toni Weaver, one of the techs at the clinic.
"It's always different when the patient is alive and moving around, but it's still good to get hands-on experience like this," Weaver said. "And the place looks really cute with these [stuffed animals] everywhere."
After the success of the inaugural clinic last year, the exercise was expanded, with families from the Hohenfels and Ansbach military communities invited to bring their stuffed animals to Vilseck for care.
egnash.martin@stripes.com Twitter: @Marty_Stripes