GALLERY
Soldiers in Germany celebrate St. Paddy's with a few well-placed punches
by
Martin Egnash
March 18, 2018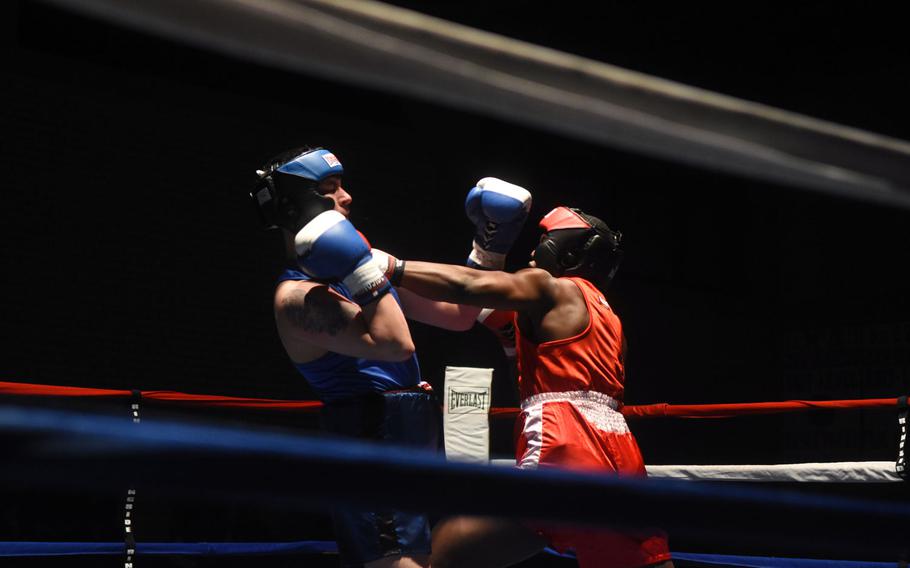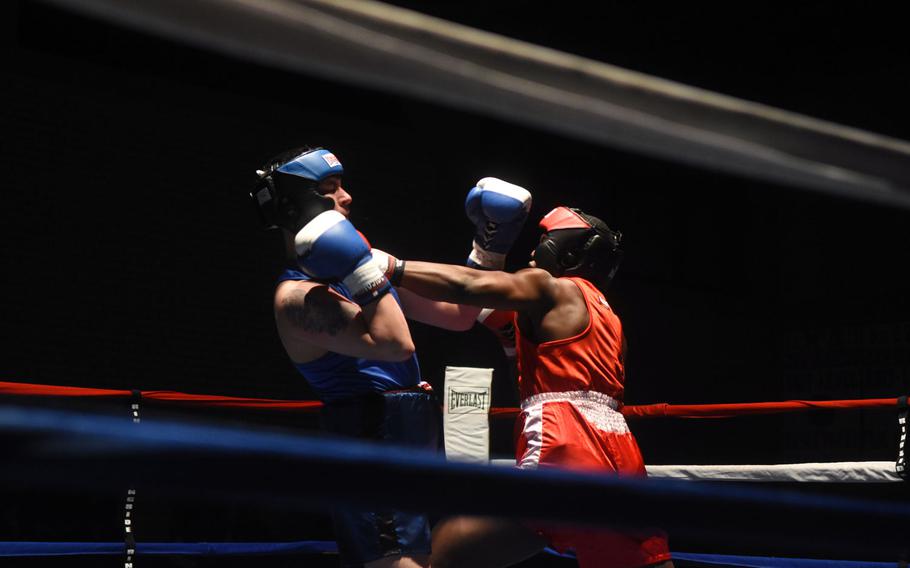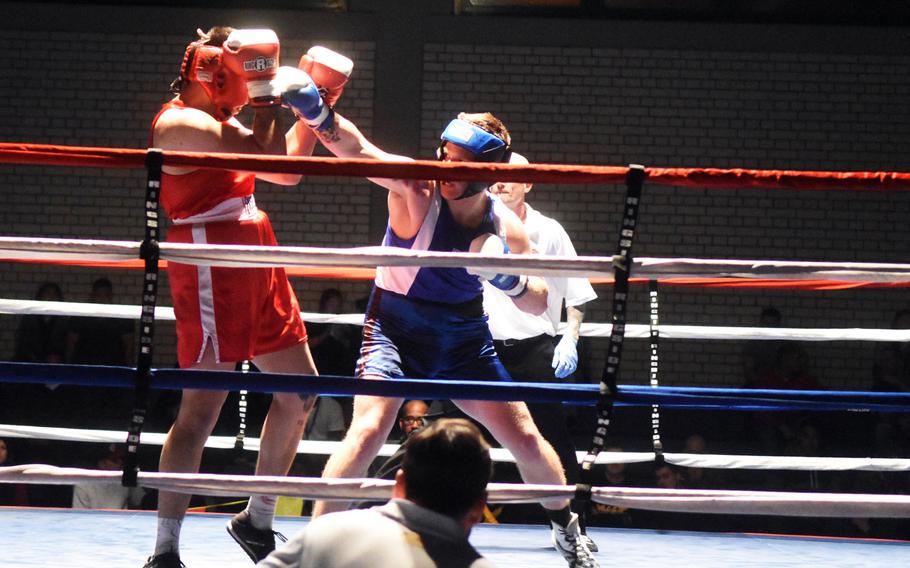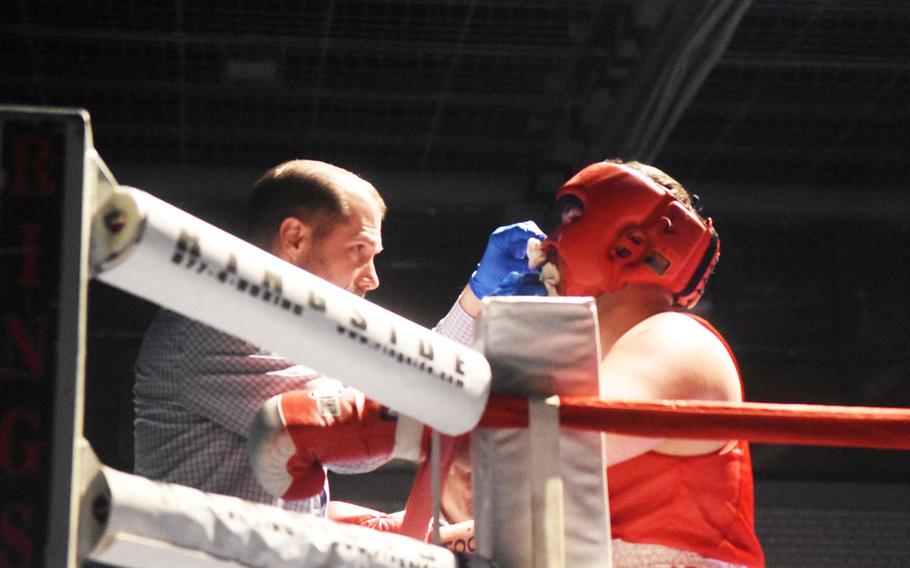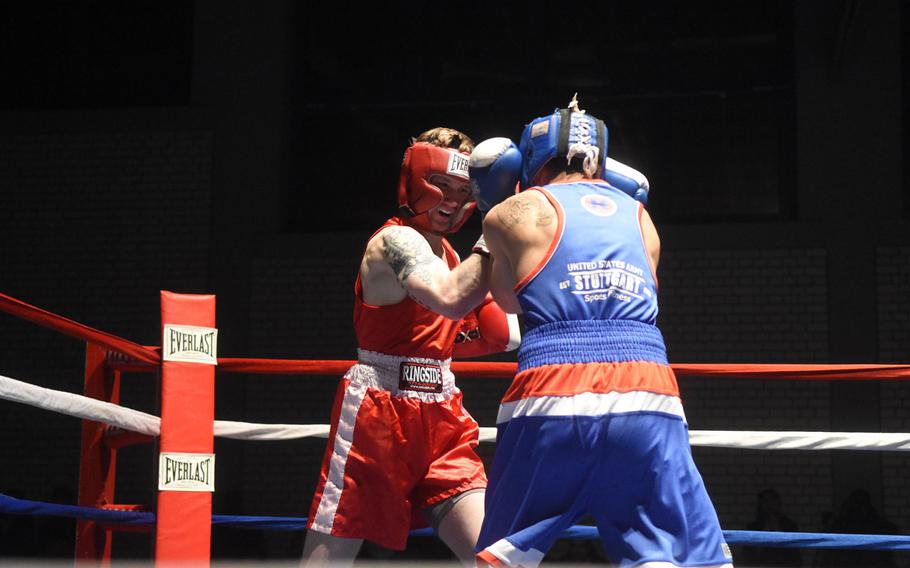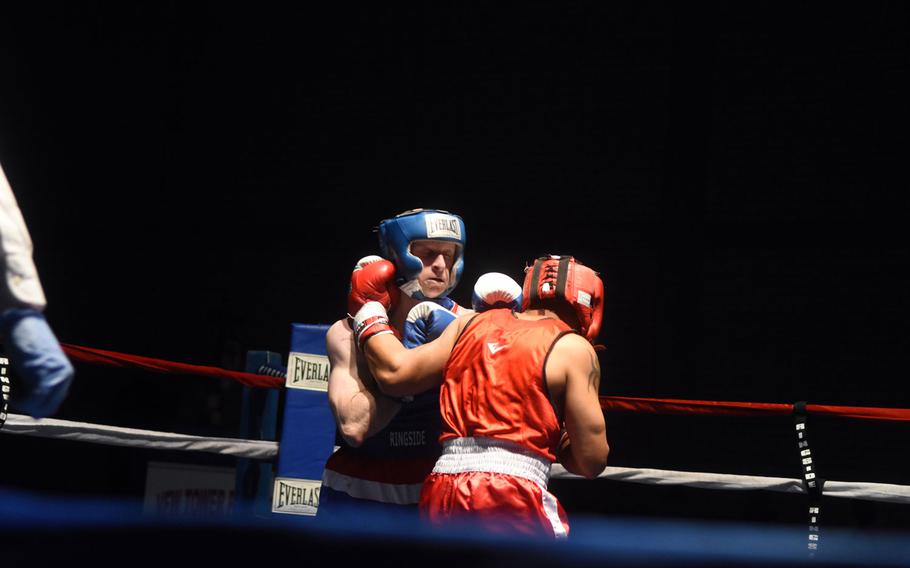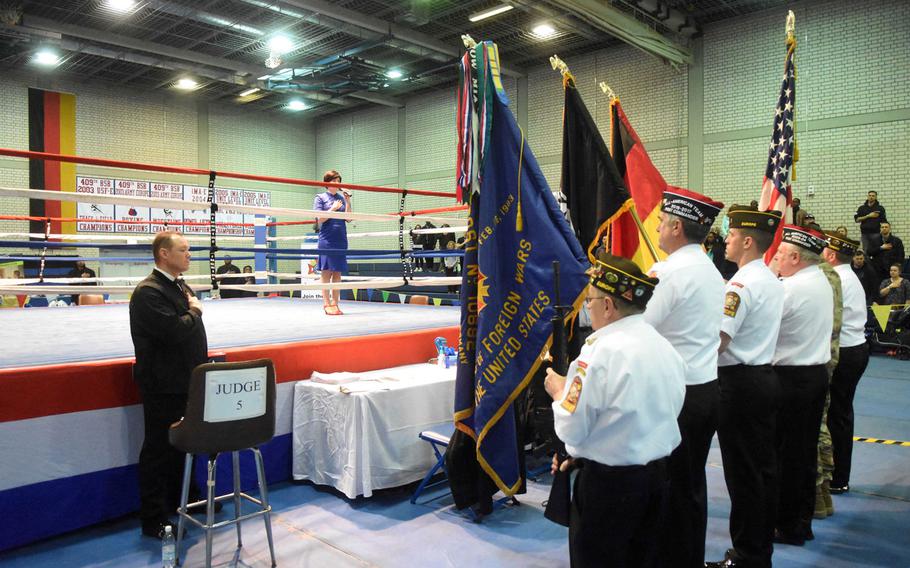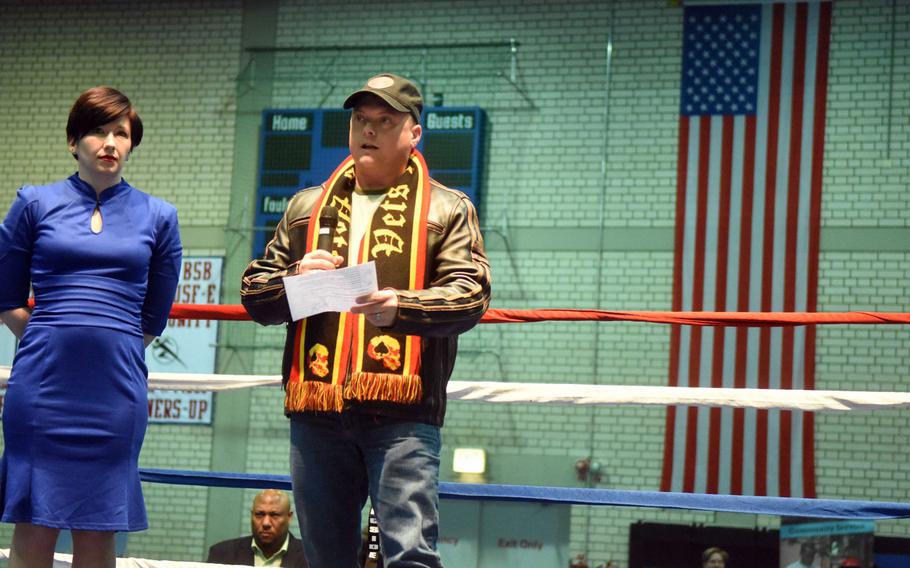 VILSECK, Germany — Soldiers in Germany didn't just get pinched for not wearing green this Saint Patrick's Day. Some of them duked it out in the ring to celebrate on Saturday.
The U.S. Army Garrison Bavaria St. Patrick's Day Boxing Invitational, had 21 bouts of soldiers from all over Germany, fighting for their bases.
"A lot of great boxers got their start in the Army, fighting at events just like this," said garrison sergeant major, Sgt. Maj. Micheal Sutterfield, who cited several Olympic boxers who started boxing in the Army.
"My own grandfather used to box in the Army," Sutterfield said. "This is a proud tradition."
Stuttgart won the day, scoring the most overall points in the slugfest. Home team Vilseck trailed close behind, winning several fights as well, followed by underdog Grafenwoehr.
The night was full of great bouts.
One highlight was when Vilseck's Jose McSherry dropped his opponent, a fellow Vilseck fighter, Colby Auman, with a mean right hook.
"I owe the win to knocking him down in the second round," McSherry said. "I did what I could, and I'm glad I could entertain everyone here."
Fighting comes naturally to him and the rest of the soldiers, he said. "It's a primal thing," McSherry said.
Another great bout was when Grafenwoehr's Robert Hasslocher knocked his opponent, Stuttgart's Matias Sanchez, down with a solid uppercut, which just put him over the edge for a win in a very close fight.
"It was a good fight, against a great opponent," Hasslocher said. "It's a soldier's duty to fight."
egnash.martin@stripes.comTwitter: @Marty_Stripes