gallery
Soldiers and families run, crawl and climb through obstacle course in Germany
by
Martin Egnash
April 7, 2018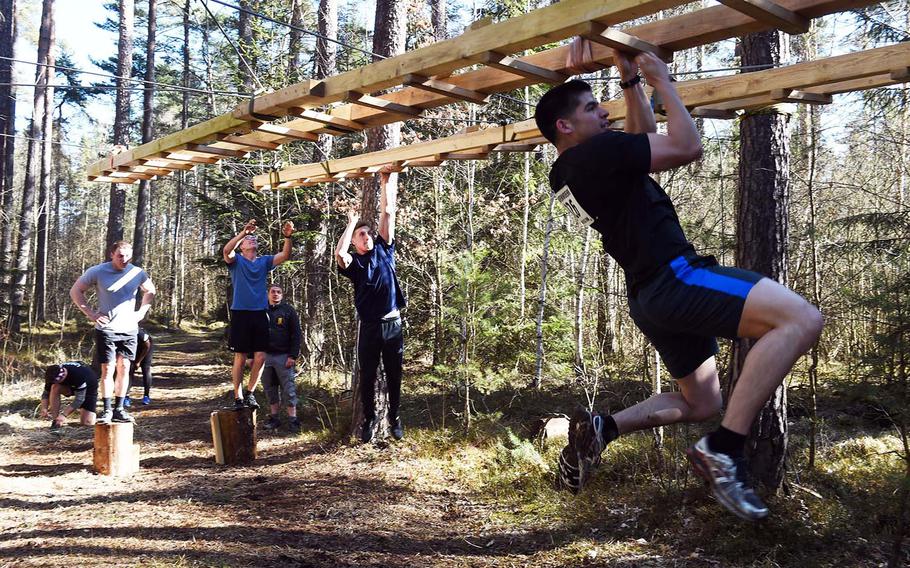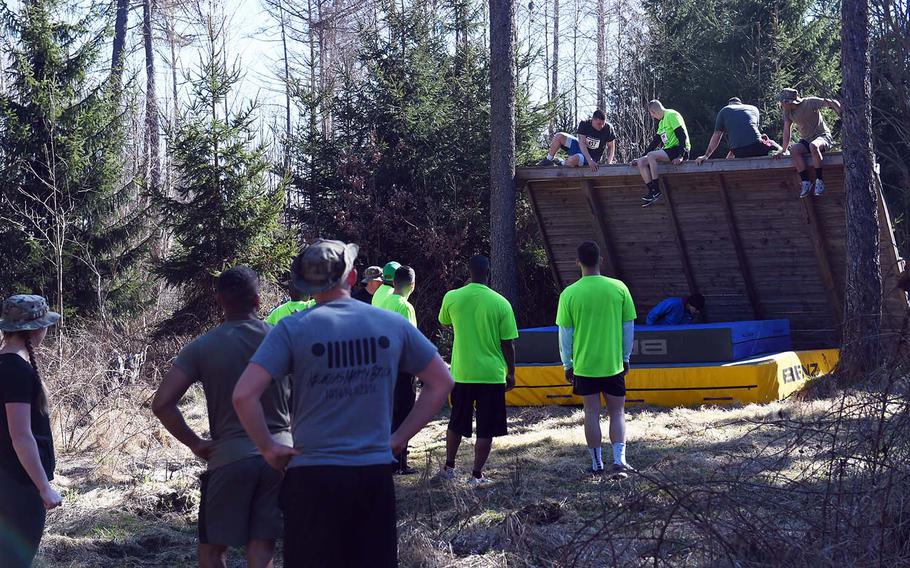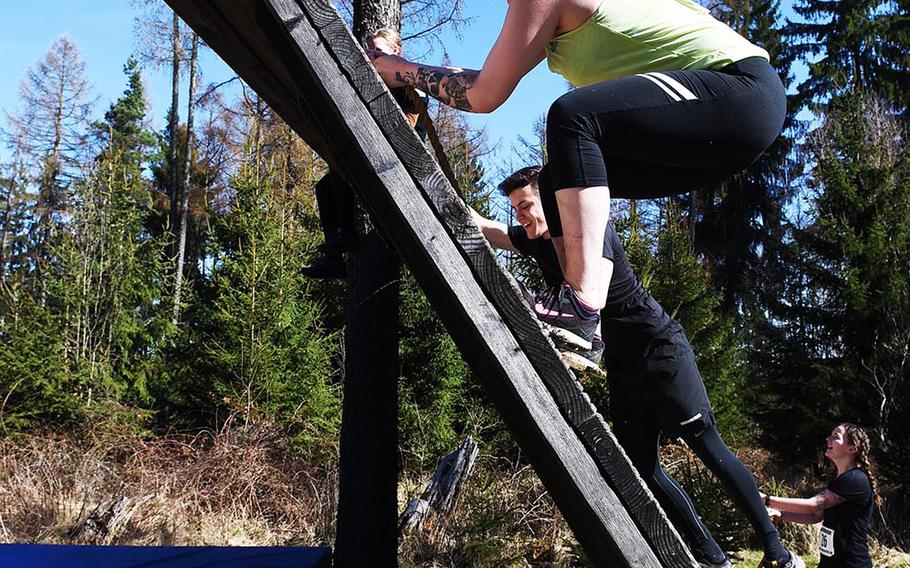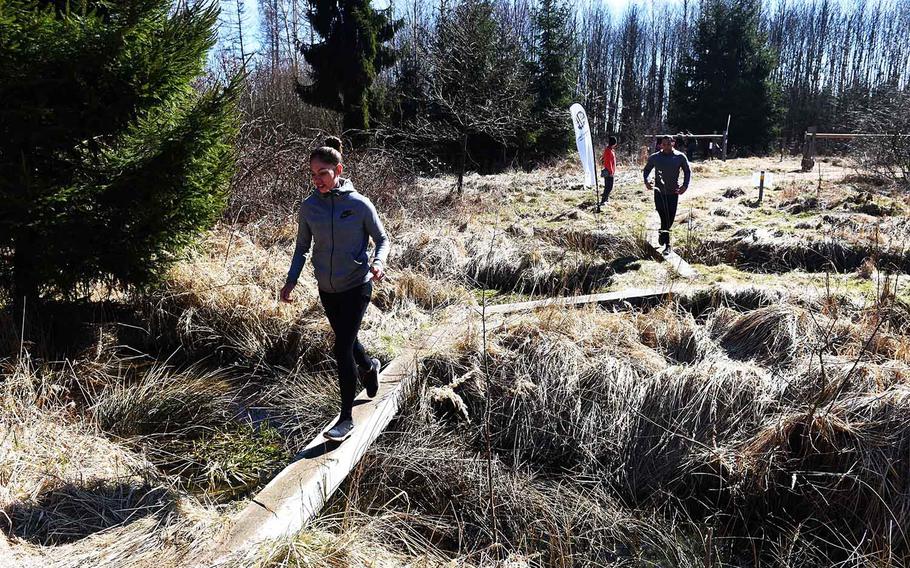 GRAFENWOEHR, Germany – Soldiers and families at U.S. Army Garrison Bavaria got a little dirty Saturday and enjoyed the German sunshine during the 6th annual Grafenwoehr Rugged Terrain Obstacle Run.
Almost 500 U.S. soldiers, family members and NATO allies ran the 16-kilometer course, maneuvering through 20 obstacles that had runners crawling through mud, sawing logs and climbing up steep walls.
"It was fantastic. I feel great. This was one of the most physical things I've done in my time in the Army," said Pfc. Kaleb Coops, a scout with the 1st Infantry Division's 2nd Armored Brigade Combat Team on rotation in Europe, who was among the first to cross the finish line at the event.
"It was a good test. It really pushed my cardio," Coops said.
The rugged terrain run began as a way for U.S. soldiers to train with their units. The base later opened the course to all military I.D. card holders as an annual event.egnash.martin@stripes.com Twitter: @Marty_Stripes