Soldier charged in Humvees' free-fall
by
Nancy Montgomery
July 5, 2017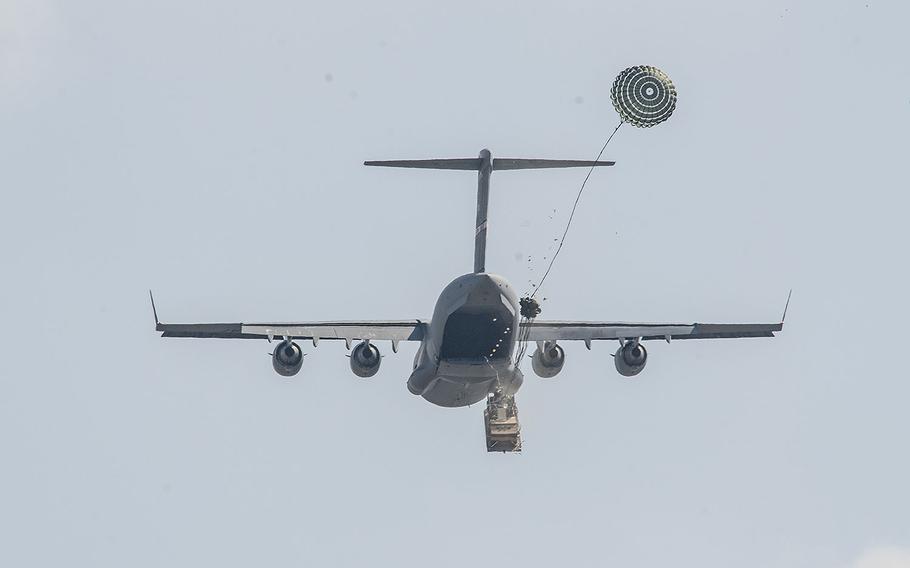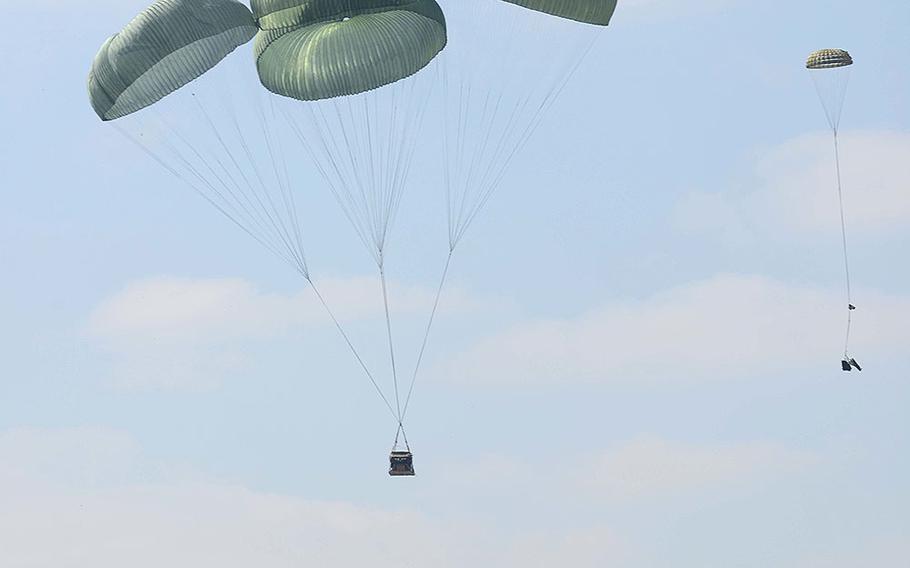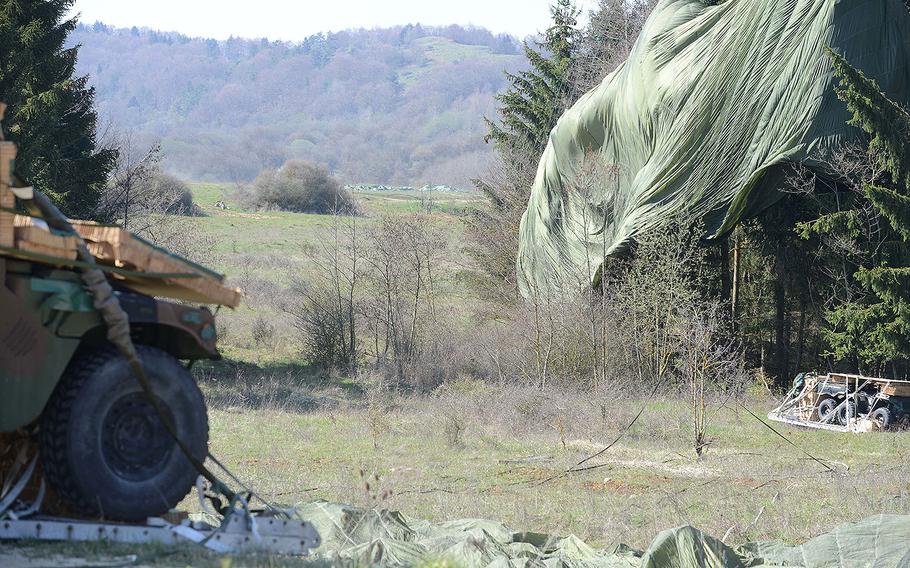 Content warning: YouTube video of the Humvee parachute mishap contains adult language.
VICENZA, Italy — A sergeant with the 173rd Airborne Brigade has been charged in connection with the spectacular destruction of three Humvees that plummeted to the ground from a C-130 during a parachute drop in Germany last year.
Sgt. John Skipper was charged with destruction of government property and making a false official statement, brigade spokesman Maj. Juan Martinez said Tuesday.
Skipper, of the 1st Battalion, 91st Cavalry Regiment, was charged in May, Martinez said.
A recommendation on whether to proceed to court-martial following an Article 32 probable cause hearing later that month is pending.
"Should this case progress, we will continue to release information consistent with Army policy," Martinez said in a statement.
The charges suggest authorities believe that an equipment malfunction was not the reason the three vehicles slipped from their parachute harnesses.
The incident occurred on April 11, 2016, at the Hohenfels training area in Germany during the Saber Junction training exercise. C-130 Hercules transports dropped about 150 supply bundles, vehicles, communications equipment and weapons without incident during the exercise. But the three Humvees slipped from their rigging as their parachutes deployed and smashed into pieces after hitting the ground.
A video of the mishap, complete with the voices of amazed, laughing troops, has been viewed more than a million times on YouTube.
A Humvee can cost up to $220,000. The maximum penalty for destruction of government property is 10 years in prison, dishonorable discharge and forfeiture of all pay and allowances.