video, gallery
Sky Soldiers get their artillery booming during attack drill in Bavaria
by
Martin Egnash
August 14, 2019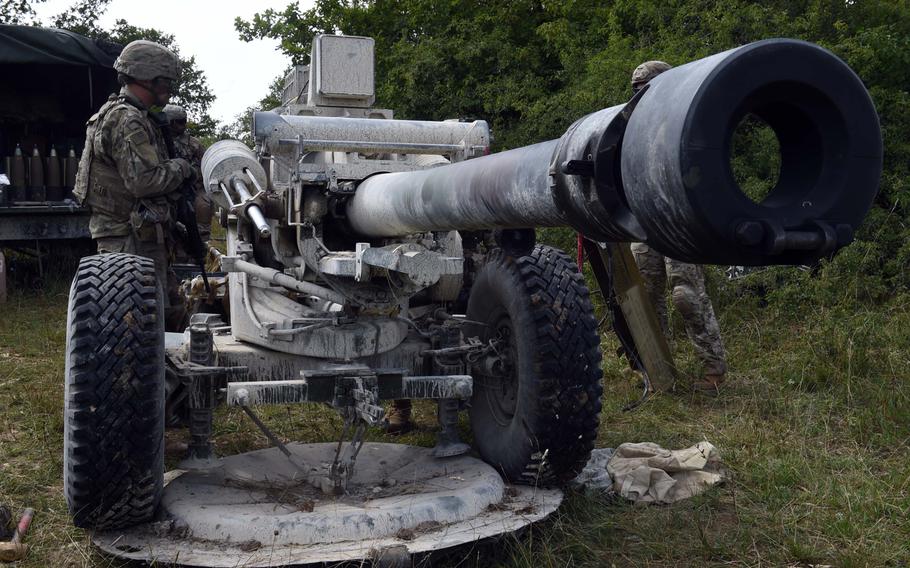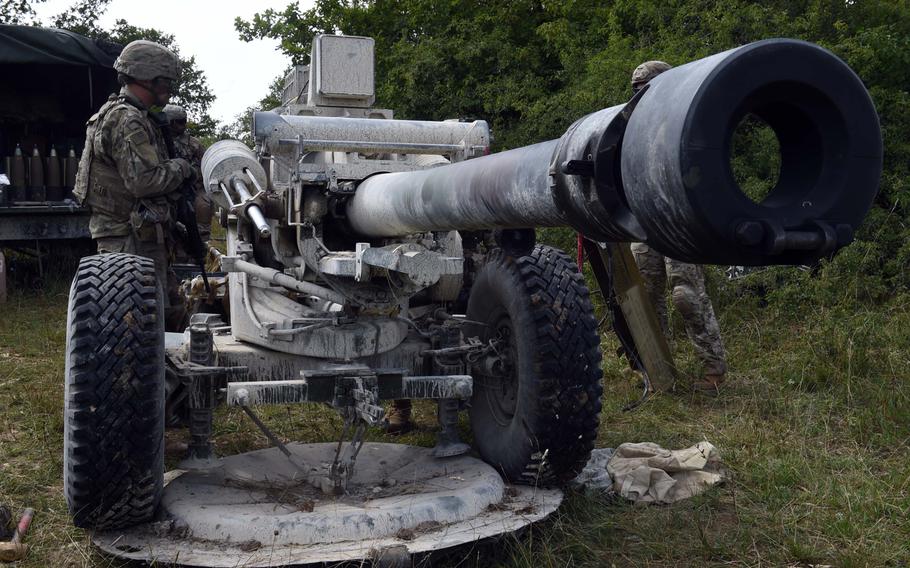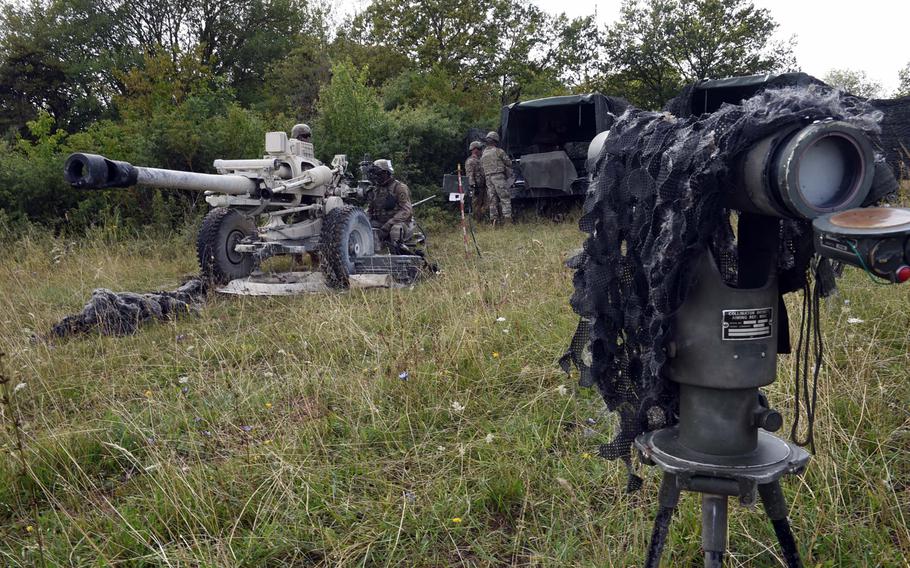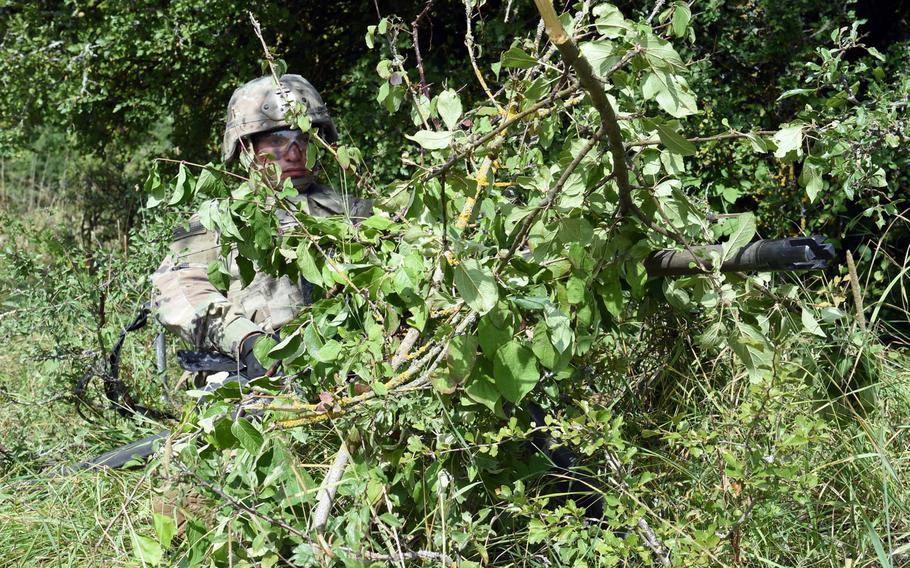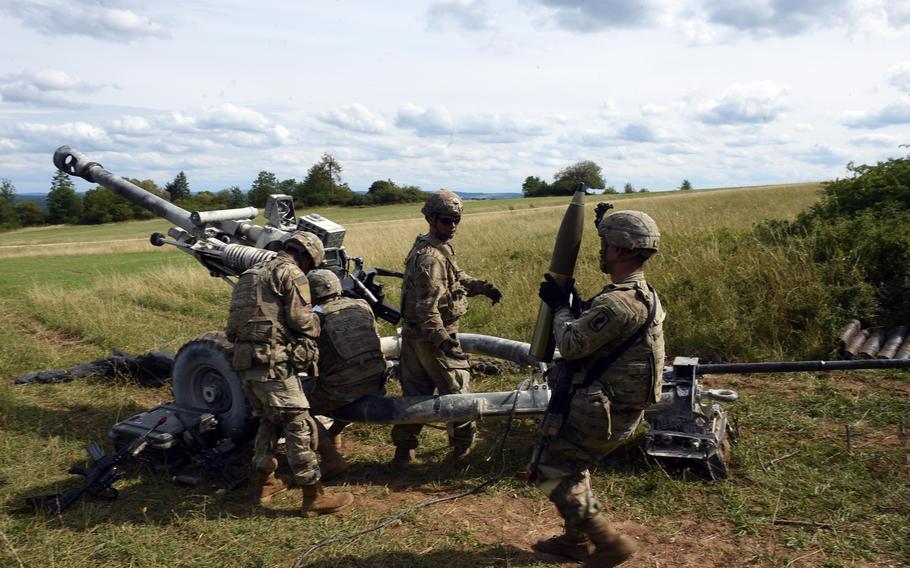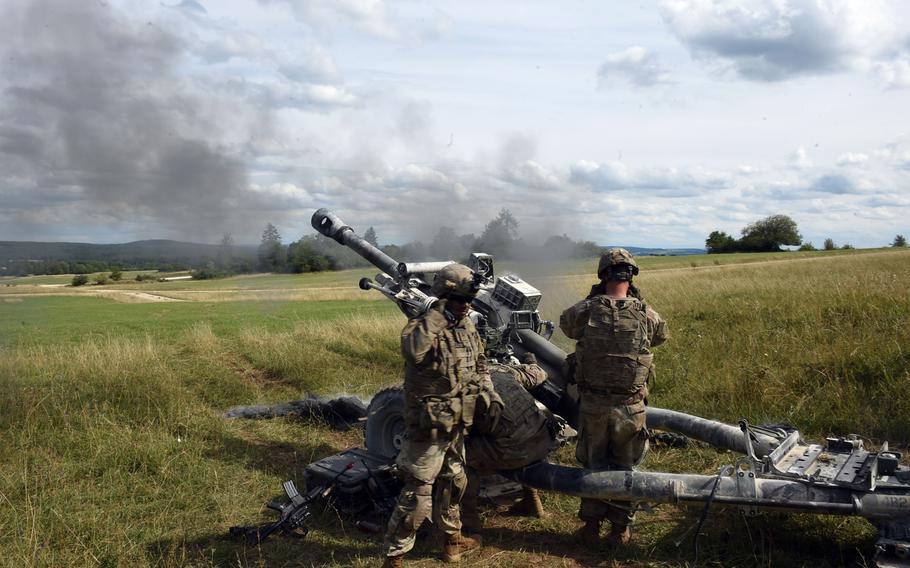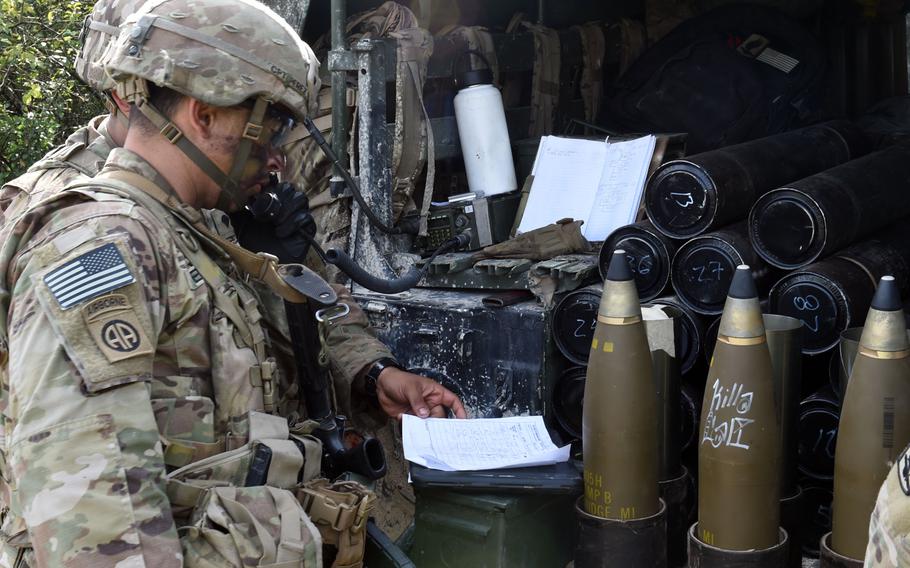 GRAFENWOEHR, Germany – High above the rolling hills of northern Bavaria and nestled deep in a peaceful forest, the calming songs of cuckoo birds filled the air – right up until the heavy artillery fire began.
Big guns are a semi-regular part of life for the birds at Grafenwoehr, the sprawling Army training range where the 173rd Airborne Brigade conducted a live-fire exercise this week to prepare for their annual evaluation next month.
The soldiers focused on synchronizing their cannons to fire on targets with accuracy and precision. They also conducted air assaults, where they jumped out of planes and rapidly set up their artillery to simulate launching a surprise attack.
The week's training allows the Sky Soldiers, the only U.S. airborne brigade stationed full-time in Europe, to bring a combat-ready force anywhere on the Continent and provide artillery fire at a moment's notice, battery commander Capt. Marvin Perez-Cruz said.
"From the moment an observer identifies a target and sends his last message to call for fire, it takes 90 seconds before the first round leaves the tube," Perez-Cruz said.
Next month's annual evaluation, called Saber Junction, will assess the brigade's ability to rapidly respond to threats and fight battles in Europe, he said.
Saber Junction is set to run from Sept. 4 – Oct. 1 and will involve more than 5,000 soldiers from 20 nations.
The brigade is based in Italy and Germany, and provides rapid reaction forces to the European, Africa and Central Command areas of responsibility.
egnash.martin@stripes.com Twitter: @Marty_Stripes